most showy?
---
im hosting a most showy show,ifd your horse has high action,very showy type looks pleasepost it here!the only rules are that it has to be natural,paded or shoed horses are o.k. but just dont be torturing the poor things to get high action.
i will judge on confo,overall showiness,and looks,i will not judge on colors!
---
its horse show time in tennessee!!!!!!!
what im not paranoid!!! ....whos asking???
proud to be a southerner!!!
Banned
Join Date: Dec 2008
Location: At my house, or stable, duh!(Michigan)
Posts: 2,479
• Horses:
3
He is not in action, but he is showy and i think has good confo:)
I'm sure there are horses that are more showy than Lacey but I think she's lovely. =P
I hope it's ok that I'm posting 2 pictures...
Lifting her legs super high. She's completely barefoot too! o.O
Showing off her extension:
---
Fabio - 13 year old Arabian/Lipizzan gelding

~
Rest peacefully, Lacey.

Onyx is quite the show off!! I'm not sure what the picture limit is but here's a few.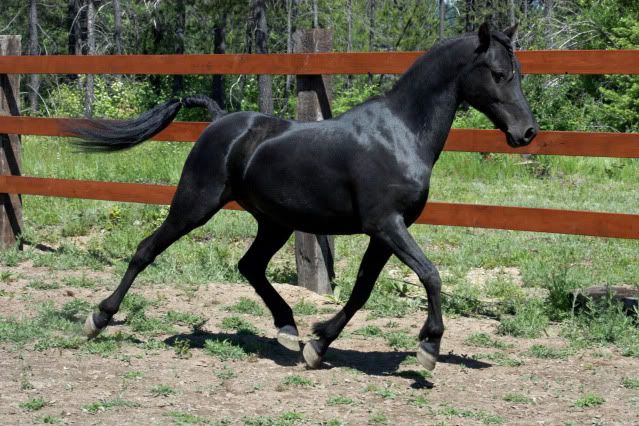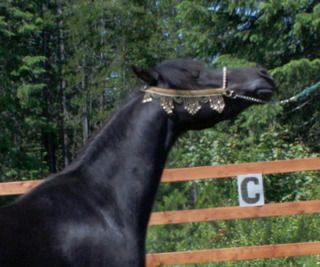 ---
Last edited by Twilight Arabians; 07-16-2009 at

02:59 AM

.
Here are some pix of my high action horses. None of mine are shod with pads or altered in any way for big gaits.
Dobe (sorry the pix are bad, I was loping beside a wagon at the time. ;p)
Denny: Not nearly as high action as my other 2 but not bad.
Koda: Completely barefoot and just showing off the typical mustang trot.
And last but not least is John. These are some pretty old pix of his first ride.
My old GP horse Northern Lights and me in piaffe.
Six Gems Cruise N Angel 34" Tall
---
Someone stole my %&#*@&% Carrot!