this is Sully, looks like there is a rider in boots laying on him, we their arms wrapped around his neck.
---
Be the kind of woman who, when your feet hit the floor in the morning, the devil says "oh sh*t she's up!"
RIP Sully and Jetta (4/24/11 lightening storm)
Moonie(10).jpg
Moonie:) Her actual registered name is Ray Gay
Moon
, LOL.
---
Shoot for the Moon. Even if you miss, you'll land among the stars.
- Brian Littrell
OP are you going to say who won?
---
"Strength is the ability to use a muscle without tension"

Quote:
this is a little one of my own, Emmy!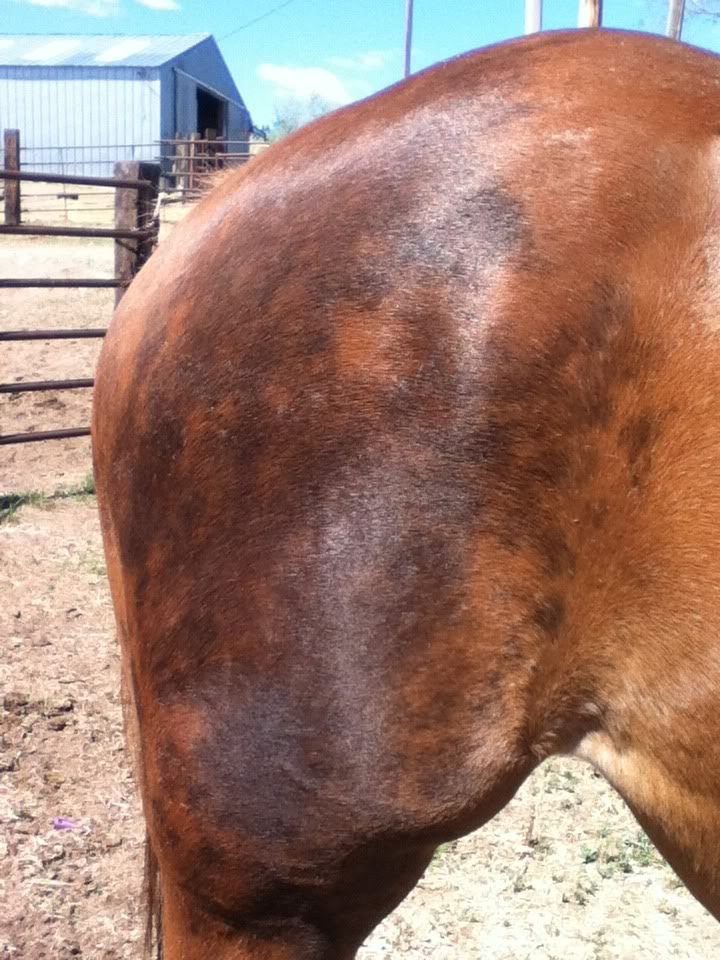 That's my name....wow. Well, it's technically Amelia, but everyone calls me Emmy.
You said no commenting because;
Quote:
because when it comes time to judge them it will confuse me
And low and behold, contest is over and nothing got judged...
---
E v e r y horse is good for something. You dont throw a whole life away just cause he's banged up a little...
my old filly had a paint horse on her(:
---
filly had a paint on her
Zerba Stripes :)
---
Hey so I know the deadline was May 30 and that the contest is over and everything but I just wanted to share this picture for fun
My horse has zebra stripes on all four of his legs
(he's a dun) I think they're pretty cool.
---
Teagan & Khamy
Check out my blog:
http://teaganandkhamy.blogspot.ca/
He has a Medicine Hat and Shield mark (the medicine hat is very rare and horses with it were considered to have strong powers that protected the rider and granted good luck by many native american tribes):
Oh, sorry, I thought the contest was still running! XP
Unique markings!
---
Not sure if this has closed but.... this is my mare! She has darker and lighter splotches on her body but other than that she only has these markings (heart shaped star, stripe, and snip)!