Most Unique/Prettiest Paint Contest-VOTE!
---
Ok, I have no idea how to insert images so that I can put writing under them, so we'll have to make do with attaching.

These are my 15 favourites from the contest, and now you guys can decide. Just leave a post saying which horse you choose, and yes, I know it's going to be a little difficult since I only know how to attach stuff. But bear with me.

You can vote for your own horse/entry if you want. Everyone is allowed 2 votes. Write something like "my first choice is ___, my second choice is ___."

I haven't decided when I'm going to close it...it really depends on how many people post in a certain amount of time.

Well, without further ado:

#1 is a picture posted by LoveStory
#2 is Delilah (the black spotted mare)
#3 is Lady (with the rider up)
---
#1 is Koravello
#2 is Lightning (with the rider up)
#3 is JR (the black and white boy)
---
#1 is Ocho
#2 is Kitty (black and white pony)
#3 is Skittles (the blue-eyed baby)
---
#1 was posted by kimber (the one with the little girl petting the horse)
#2 is Girlie (I'm pretty sure that's what the poster said her name was? Correct me if I'm wrong)
#3 is Dozer (the very bottom picture)
---
At the bottom, in the attachments, the first is Gypsy (the brown and white mare) and the second is Lucky.
Let me see if I can insert the other picture...(which will be of KC, btw)..Aha! Here we are. Alright everyone...vote away.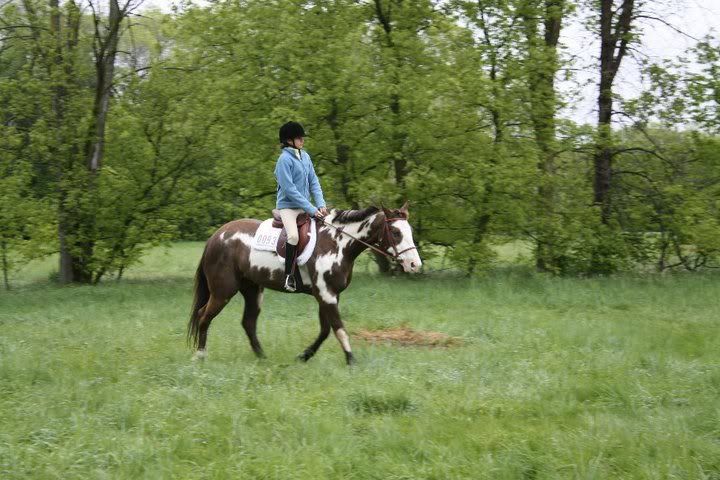 ---
Vote#1: LoveStory's horse!
Vote#2: "Girlie"

They're all so beautiful!!! :)
---
"The times when you have seen only one set of footprints in the sand, is when I carried you..."
1st choice: Ocho
2nd choice: Dozer

(Buckskin paints and grey paints are my favorite)
---
Last edited by Mackieb; 08-19-2010 at

07:47 PM

.
soo cool. too bad I only joined the forum now! my paint has a perfect crown on her side, one of her only white markings.
1- KC (love him!!)
2-Skittles



VOTE FOR KC!
---
~~Not many people switch from Barrel Racing to Western Pleasure. I LOVE pleasure but I still run!