Georgie
Thank you for all the entrys guys!
Hm, I guess one entry per Horse would be fine!
Ridden pictures are also fine!
---
live for the good times,, forget all the bad,, love him forever and you'll be always glad!! So hug like you mean it,, and kiss in the night,, smile when they cant see and never ever fight!!
Thank you for the entry, and don't worry, I'm not picky, so that is just fine!
1 photo per horse? cool! here are my two other horses
Chucky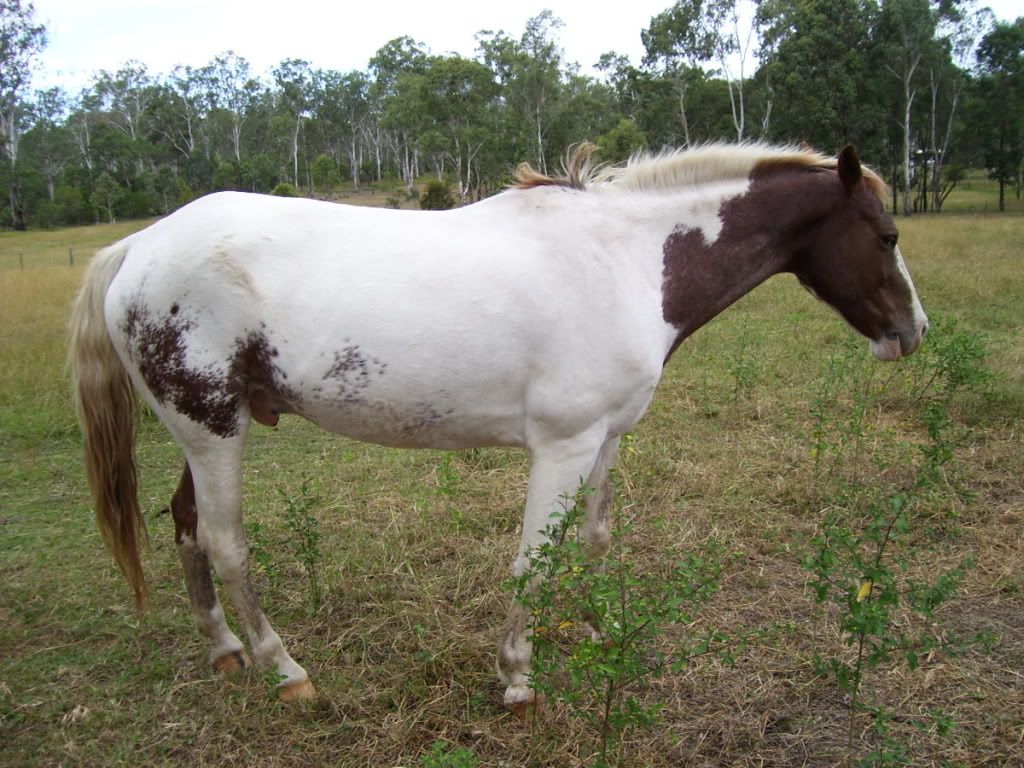 Banjo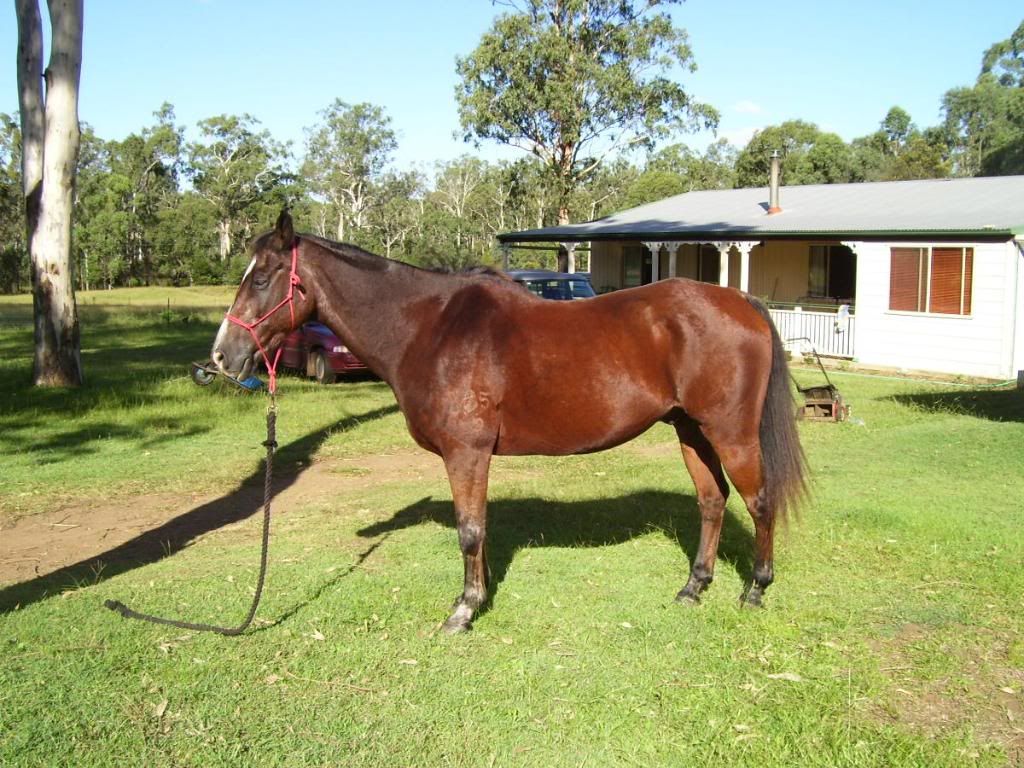 ---
Horses lend us the wings we lack
Green Broke
Join Date: Jun 2009
Location: Brokenheartsville, just north of Styxtown :)
Posts: 2,577
• Horses:
1
---
Most people are like Slinkies; they serve no real purpose, but they bring a smile to your face when you push them down the stairs.
When you come to the end of your rope, tie a knot and hang on for dear life.
Heres Zeph and Storm. Zephs the light overo, Storms the rich colored pali.
here's Onyx.
Sis and Jazz
---
Last edited by close2prfct; 07-11-2009 at

04:23 AM

.
Banned
Join Date: Dec 2008
Location: At my house, or stable, duh!(Michigan)
Posts: 2,479
• Horses:
3
Herc(my old horse) and Rowdy