Photo Contest: Most Regal Horse shot!
---
Alright, so I figured I'd post up a contest and see what you all enter.
What I'm accepting for entries will be photos of your horse in his most regal pose - galloping with his mane pulled back; neck arched; and so on.
First place will be a Carrot Cupcake from the Carrot Kitchen!

I will try and judge the entries by the 22nd of July.

Have fun!

Oh, and if you can keep the photos small, I will be very happy. Thanks!
---
"Horses are proof that God wants us to enjoy life"
SAVE THE MUSTANGS!!!!
Green Broke
Join Date: Mar 2009
Location: Kansas in the summer, Kentucky most of the time
Posts: 3,028
• Horses:
3
here is my mare Uma looking at the sunset. I know it's dark but it's supposed to be
---
Look like a SUPERSTAR, Ride like a FOUR STAR, Win like a ROCKSTAR
Eventers: Making BAD Dressage look GOOD!
Do you have to own the horse? Or is it okay if it's a photo you took of a horse you know and have permission from the owner?
That's about how fancy she gets...She gives off a rather wild looking appearence most of the time. xD
Green Broke
Join Date: Jun 2009
Location: Was in Ocala, Fl Now In West Union SC!
Posts: 3,175
• Horses:
1
The first one my best friend took for me. :) I took the secound one.
This is Neson aka Quantum Leap.
I didn't know what the photo limit was, so I picked out my favorite's of my Mr Man.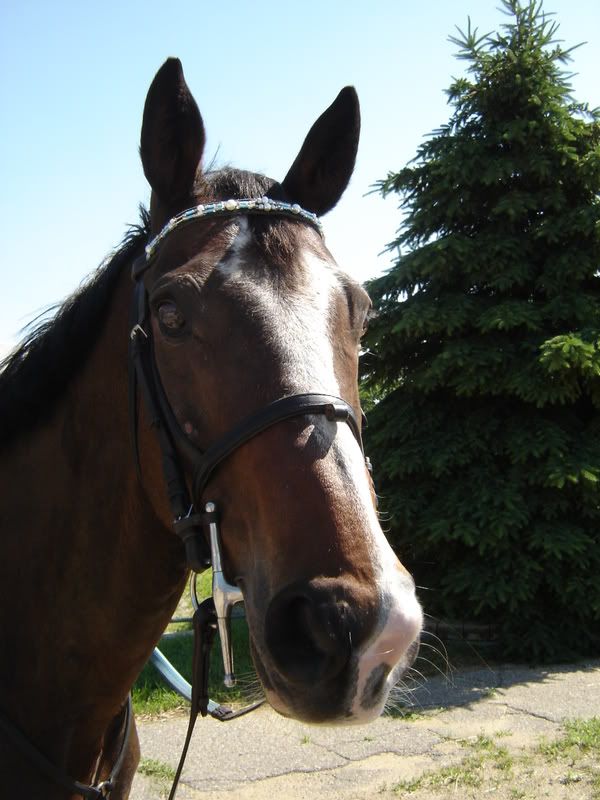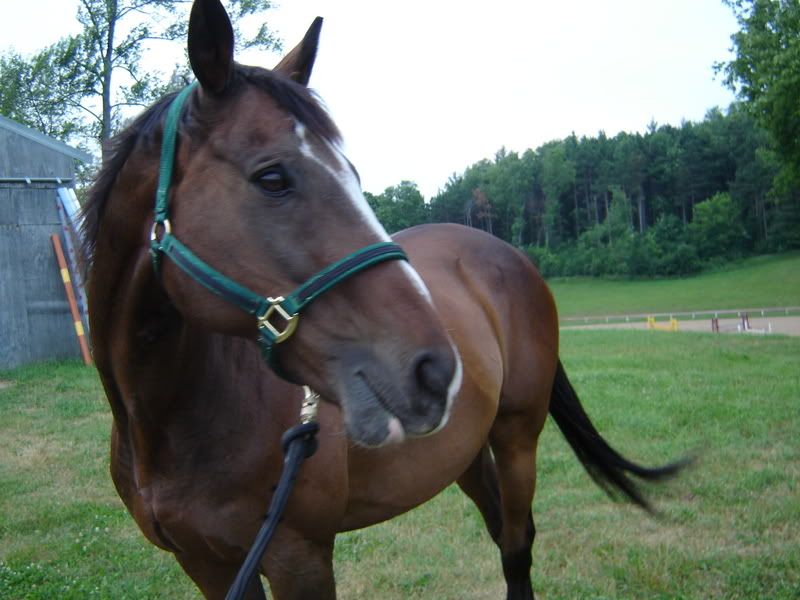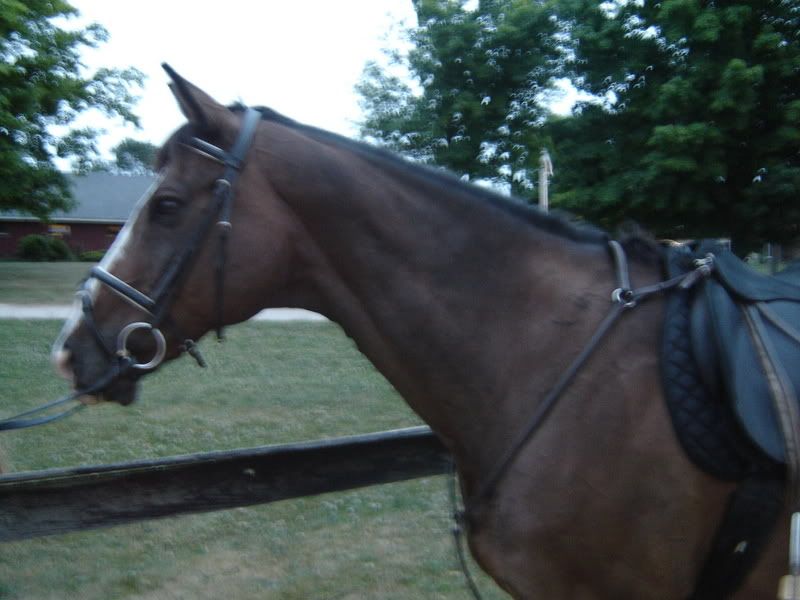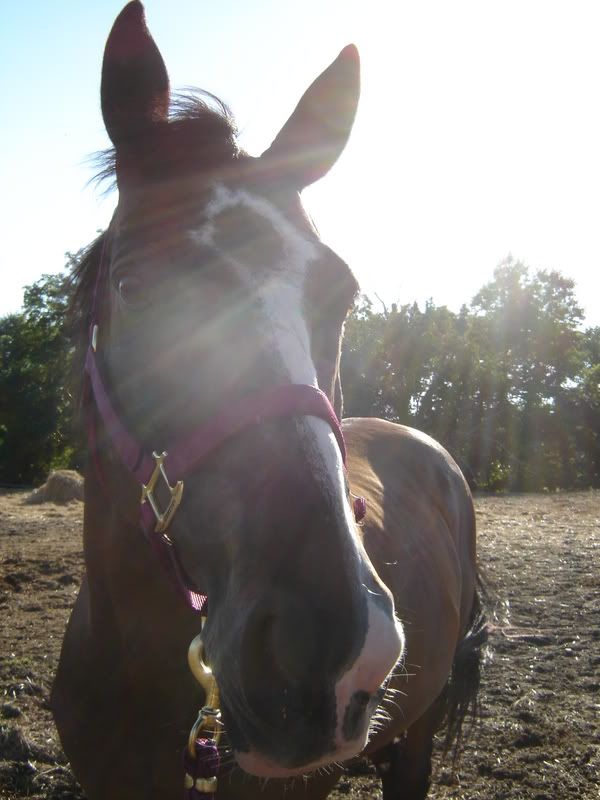 Here we are out CC schooling - Nelson and I are on the far right. We are all just standing around chatting about approaching the next fence, the ellusive Training Leve Trak.
---