Photo Contest with prize...Ends 29 April
---
I haven't been on the boards for a few months mainly due to just been too busy. But thought that it would be fun to start a photo contest to get back into it. And the winner will get an 8x10 print of one of my horse photos of thier choice, a $50 value. The choices are located here
Horses - dingoimages' Photos
More photos will be put up for your choosing shortly. Many of them being both national and international winners.
There are not any catagories. The photo must have a horse in it. You choose the catagory.
Rules:
1) You must be the photographer to have full rights to the image. Meaning you cannot be in the photo.
2) If a photoshopped image, you must explain what steps you took to get the result.
3) Only one photo per person will be accepted. If multiple are entered then the first photo will be the only one to be counted.
4) Photos not taken by you will be disqualified.
5) Watermarks ARE allowed and encouraged.
6) Clear and sharp photos are a must, unless purpossely blurred image for artistic needs.
7) Photos must be posted in message or attached, no links will be allowed.
8) Contest starts immediately, and will be closed on 29 April at midnight (12am) PST.
9) Results will be posted on 30 April.
---
The wind of heaven is that which blows between a horse's ears. ~Arabian Proverb

---
Here's my entry. Lakota, solid paint filly.
---
Being horseless is the pits!!
Here is my entry of Jess and I. Jess is owned by the stud whos owners i am friends with.
*IF* i won could you please get rid of the horses in the backround/the fence and the twine haha :)
Look how high off the ground he is....LOL
---
Horses are proof that God love's us and wants us to be happy!
---
I'm not arguing with you, I'm just explaining why I'm right.

Nothing sucks more than that moment during an argument when you realize you're wrong.

It's not always what you say but what they hear.

Subbing
Posted via Mobile Device
Edited in photoshop.
---
Exported to Lightroom 4. Adjusted WB, Exsposure, blacks, whites, contrast and Saturation. Sharpened and detailed Sharpening. Exported to PS as a .tiff, unsharpen mask, cropped. Re-saved, back to LR. vignette and used preset golddust with dark halo. Used burn tool to bring out highlights a little.
Uploaded into Photoshop CS5: adjusted brightness/contrast, tones, and hues.
Added a layer mask and did some blurring to the background.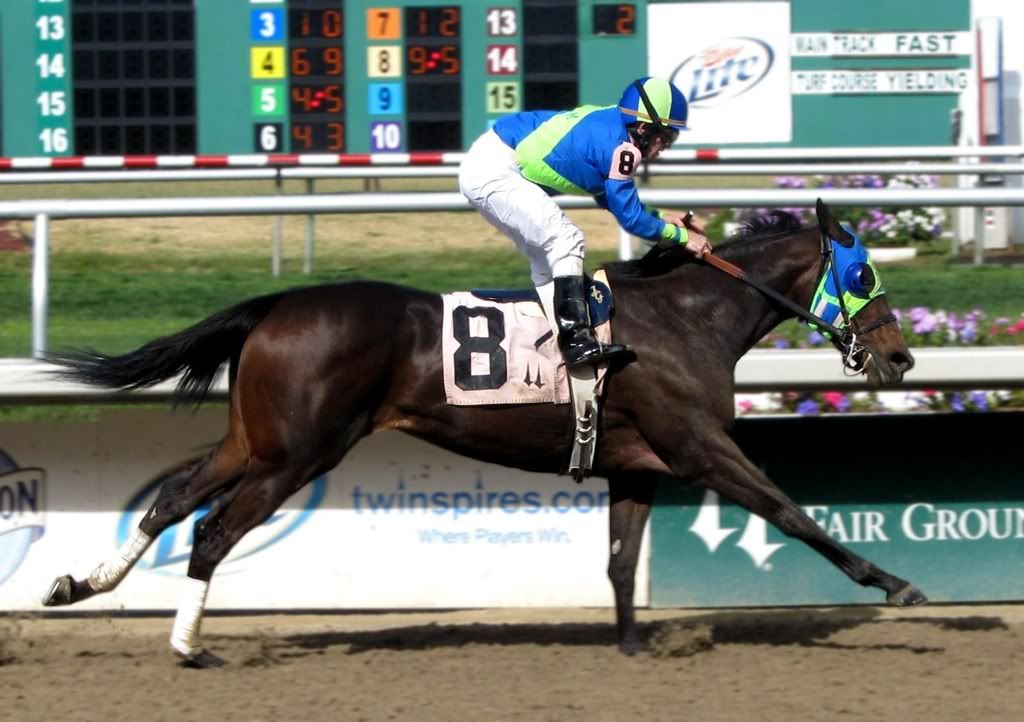 ---
-Horse racing is my passion-
Athena:15y Palomino QH & Shirley's Brittney:8y Bay OTTB
subbing so I can enter when I get home!
---
"Don't flatter yourself cowboy..I was lookin at your horse."
Here is my entry, I was outside the round pen and had my hand through the fence and under the jump. Such a cool angle and a rather lucky shot (I have the worst timing on shots like this) Anyway, Triple To A Tia is the horse!
---
"Horses are the best medicine for the soul"
!~*~Horses4Healing~*~!