RESULTS!!! - Jan Best Equine Eye Pic
---
This was a VERY hard contest to judge! It took several hours to judge all the photos. Everyone did a great job, and there are some awesome photographers on this forum. Thank you all for your entries!!! Without you, these contests wouldn't work Unfortunately, just like any show or contest...there can only be a few winners.
I hope you guys enjoyed yourselves & will continue to enter my contests(Feb's contest is Best Scenic Horse Pic).
Congratulations to our 3 winners & our honorable mention.
Without further ado, Here are your Jan winners!!!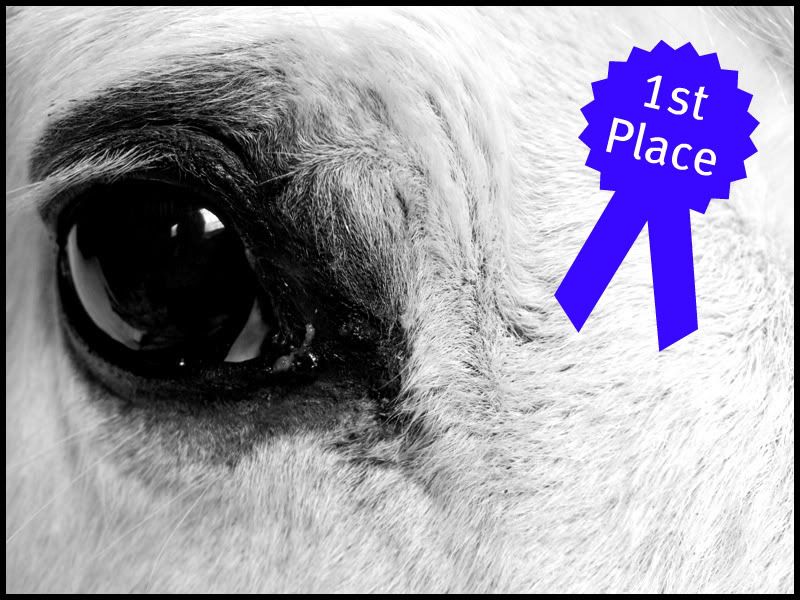 1st Place - Smarby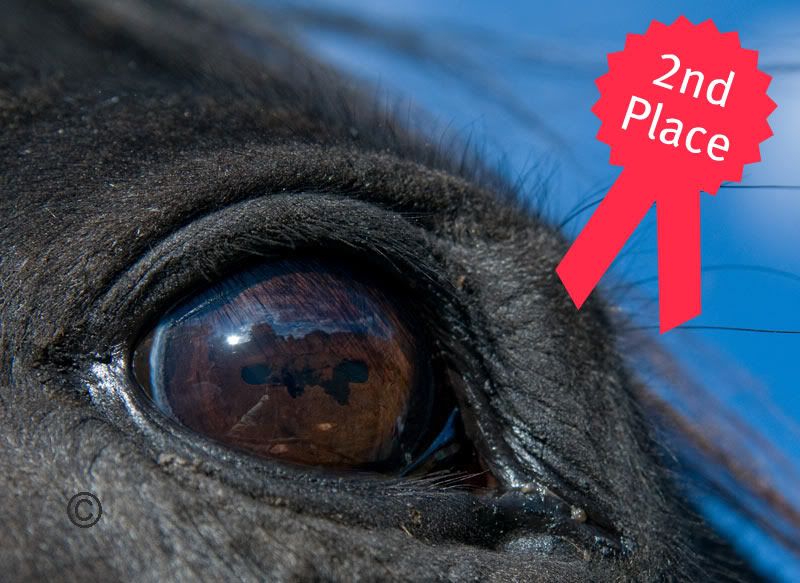 2nd Place - EPMhorse
3rd Place - Fourtwentyam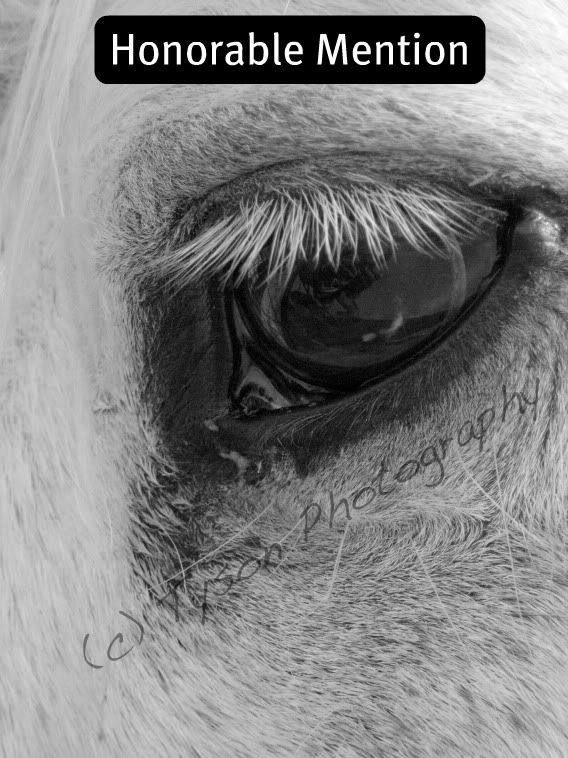 Honorable Mention - omgpink
Congratulations!!!

Gorgeous photos :)
Congrates to everyone!!! great photos!!!!
---
*+*Know Jumps Know Glory, No Jumps No Glory*+*
Started
Join Date: Aug 2009
Location: In the barn whenever possible.
Posts: 1,910
• Horses:
2
Congrats everyone!! Lovely photos!!
---
"Riding a horse is not a gentle hobby, to be picked up and laid down like a game of solitaire. It is a grand passion. It seizes a person whole and, once it has done so, he will have to accept that his life will be radically changed." -Ralph Waldo Emerson
Wow! I am so suprised! Thank you very much. And well done everyone! (:
neat photos everyone - love the rossettes... ;)
well done peeps!
---
Keep your feet on the ground when your head's in the clouds.
OMG I just saw this! I'm glad I got honorable mention!
Congrats everyone :)
---
-Horse racing is my passion-
Athena:15y Palomino QH & Shirley's Brittney:8y Bay OTTB