This is Cody, and his showname is "Bright Potential!"
isle be roamin hollywood (saxon)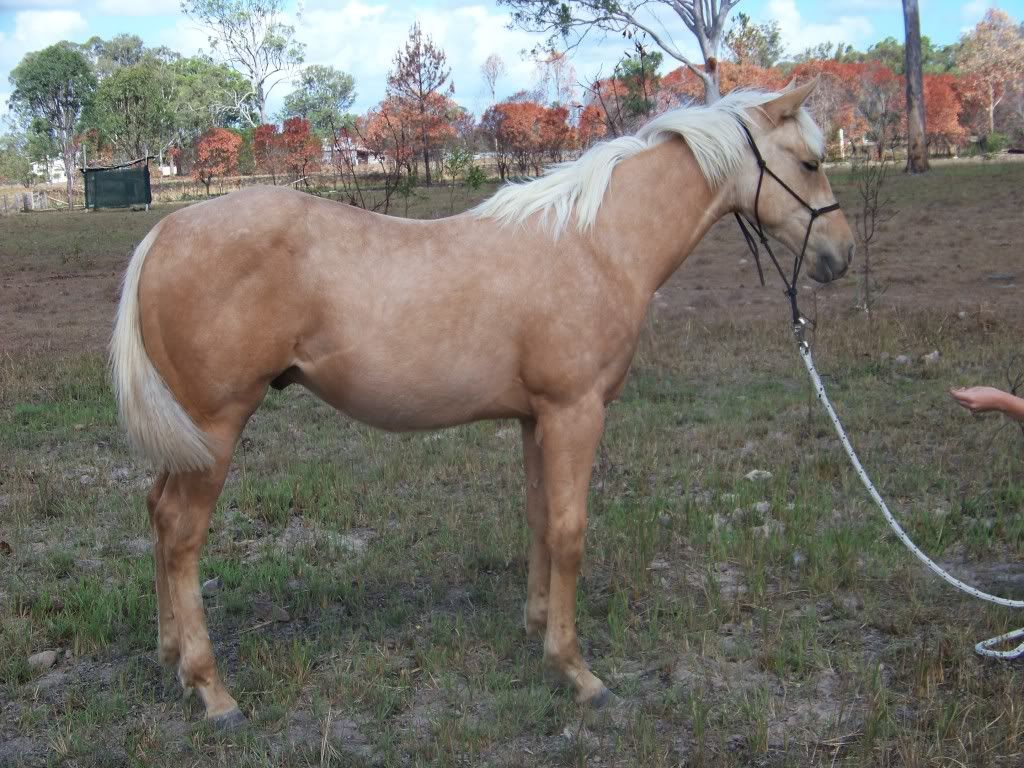 Bolagami Columbine.
---
Noble House Hot Gossip
*17.01.2010**Warmblood Arabian**5YO*
---
Last edited by ilovemymare; 11-18-2009 at

02:20 AM

. Reason: Wrong Spelling!!
Grady's race name was "Am I There Yet?" It suits him! He's laid back, carefree, and a bit lazy. If he were anything else, he'd still be racing!
---
"There is something about the outside of a horse that is good for the inside of man." ~ Sir Winston Churchill
Blackwolfs Onyx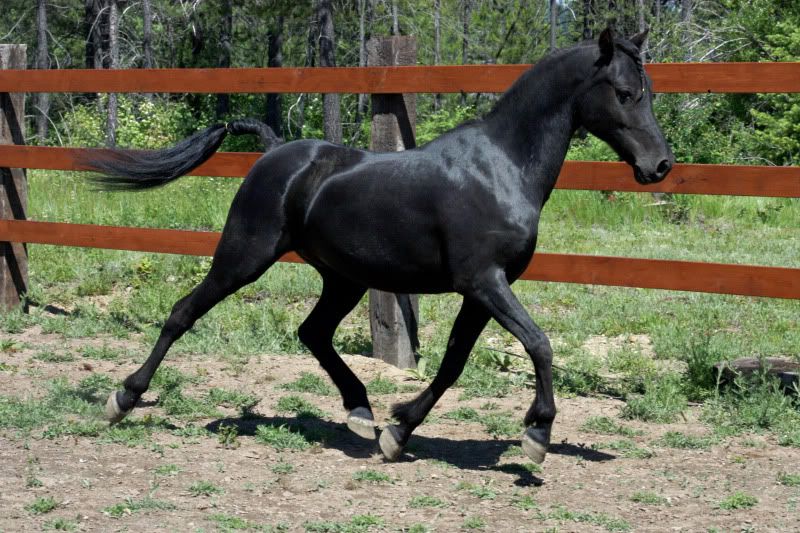 Grace's show name is Innocent Spectacle. :) Fits her quite well I must say.
---
"People have always cared me a bit, you see - they're too complicated. I suppose that's why I prefer horses." -- From the movie Separate Tables
Innocent Spectacle ♥ Mystique
this is scout - got milk & gypsy- got kissed
no the got name are not on purpose !
---
Gypsy & Scout <3
Everybody is a genius. But if you judge a fish by its ability to climb a tree it will live its whole life believing that it is stupid. ~Albert Einstein
hey, werent you supposed to finish this like on the 20th nov?xx
---
i love misty moo :)
Crimson Honor
Halestormin' Hollywood


---
**Mocha - 4 year old Spotted Saddle Horse Mare**