Tack Photo Contest *ends Jan/30th*
---
Let's start a new one. This time we are going to be looking at horse tack photography. Come on board and post your artistic tack shots. Judging will be all based on the clarity of the photo and the originality of the shot.

Rules:
1) up to 2 photos per person
2) has to be YOUR photography
3) no editing of any kind!
4) have fun!

This contest ends on Saturday night(the 30th).
This is my boy Stitch and his tack, I finally got eh last pieces this fall and havent gotten to any shows this winter to get any good pictures of it all put together but my next game show I will defiantly put it all together to share!
Great pics guys, let's get more pictures in
ok here is the pics i took to see if my saddle fit her ....
---
"i hide in the corner of my barn and eat my horses carrots!" (Goosed by ilovemymare)
Started
Join Date: Aug 2009
Location: In the barn whenever possible.
Posts: 1,910
• Horses:
2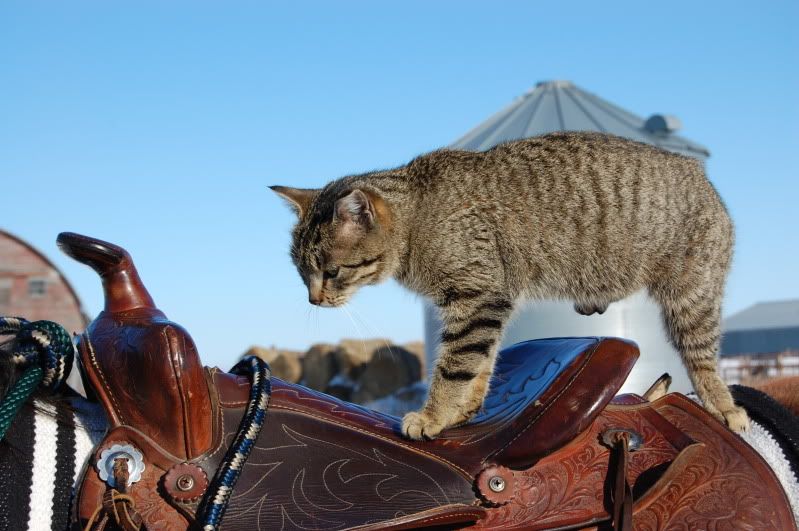 ---
"Riding a horse is not a gentle hobby, to be picked up and laid down like a game of solitaire. It is a grand passion. It seizes a person whole and, once it has done so, he will have to accept that his life will be radically changed." -Ralph Waldo Emerson
here's mine...
I hope I'm not too late...
---
♥ Gypsy gold does not chink and glitter. It gleams in the sun and neighs in the dark ♥