He/she's gorgeous!!! What breed??
Posted via Mobile Device
Quote:
Originally Posted by
ChristianCowgirl
View Post
He/she's gorgeous!!! What breed??
Posted via Mobile Device
haha thanks :) he's an appaloosa x tb
Smokey. 11yr Quarter Horse Gelding. He acts like a 2 year old, unfortunately!
---
Smokey
Started
Join Date: Mar 2009
Location: Middle-of-Nowhere, Illinois
Posts: 2,225
• Horses:
1
Here's meh poneh.
Victor, 10 year old psychotic mania-- erm, I mean Thoroughbred.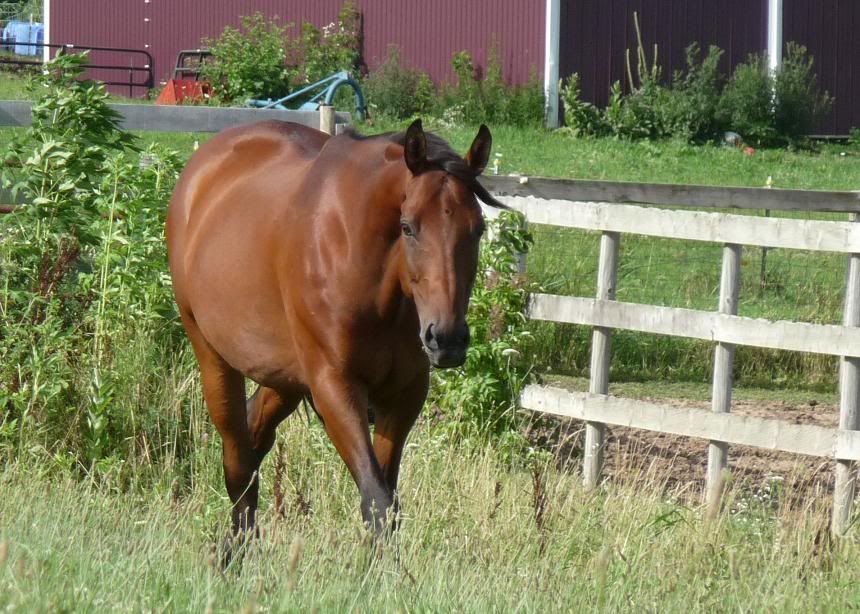 ---
"A musician must make music, an artist must paint, a poet must write, if he is ultimately to be at peace with himself.
What a man can be, he must be." Abraham Maslow, 1968

---
Last edited by Jessabel; 07-08-2010 at

05:43 PM

.
My baby (champ)
---
Live to ride. Ride to live.
Pretty Boy:
---
Every great dream begins with a dreamer. Always remember, you have within you the strength, the patience, and the passion to reach for the stars to change the world. ~Harriet Tubman
He's not my horse, but my horse lives at the same stable and I took the picture, is that okay? (If its not can I enter one of my horse instead?)
Lado Satan Paulo:
Masatisan~ I don't see why not
He's gorgeous, by the way!