2 days after cutting to Mohawk length, looking for advice to finish the trim
---
Hello,
2 days ago I cut Elwood's mane about 2 to 2&1/2 inches long for the Mohawk look. Been reading threads about it and saw where to give it 2-3 days to stand up before finishing it. I've always left clipping & trimming to my daughter, this is my first attempt.
It is standing up but still has a bit of a curve to the left side, and there is a way thicker place in the center.
I only remembered to take pics as I was leaving and already turned them out, but I think you can see what I mean.
So do I trim from the side that it curves away from, or the side it curves towards? I have a pair of roaching scissors that have a curve at the tip. Should I try to pull a little out of the thicker section or is it too short for that, or just leave it thicker?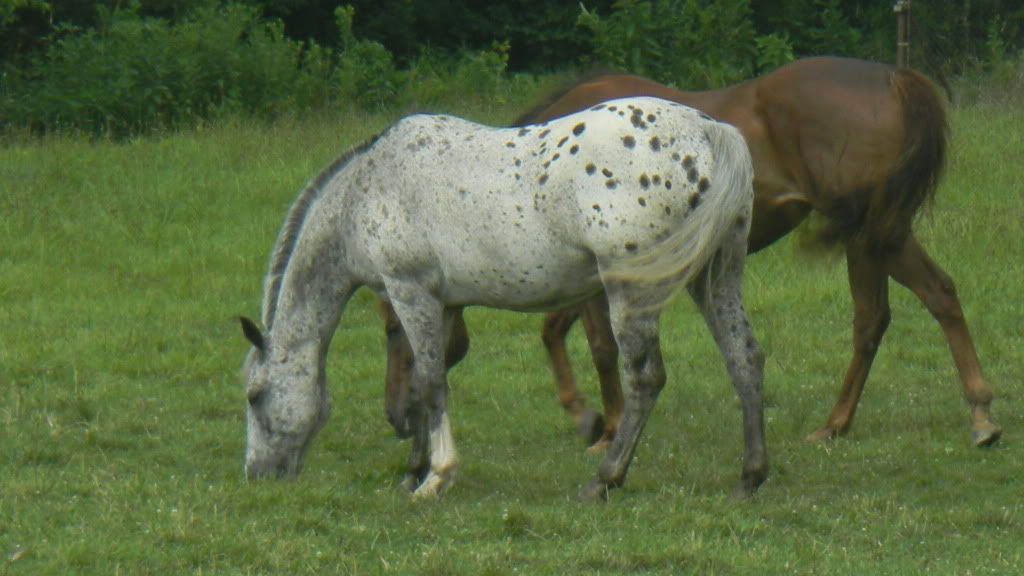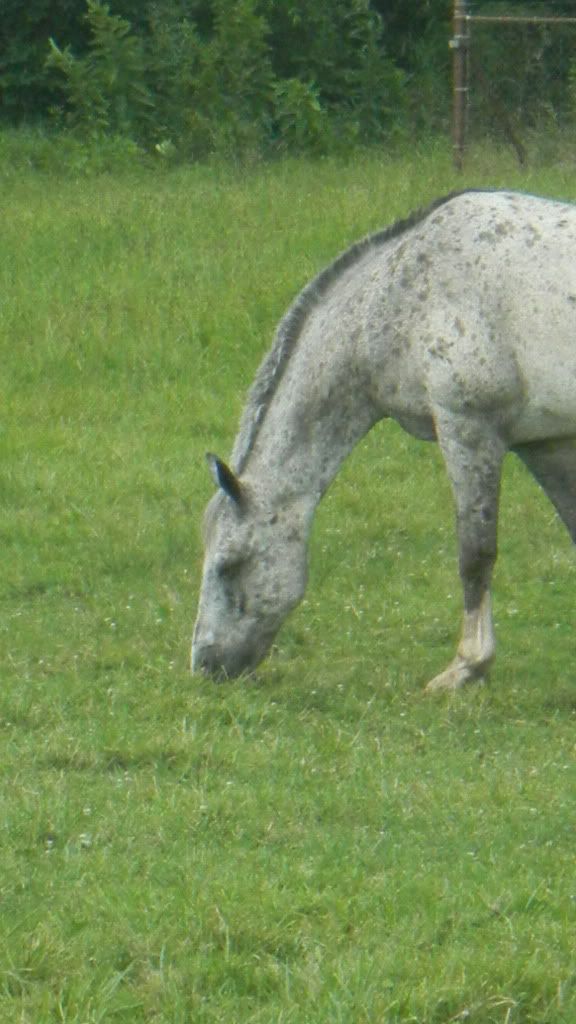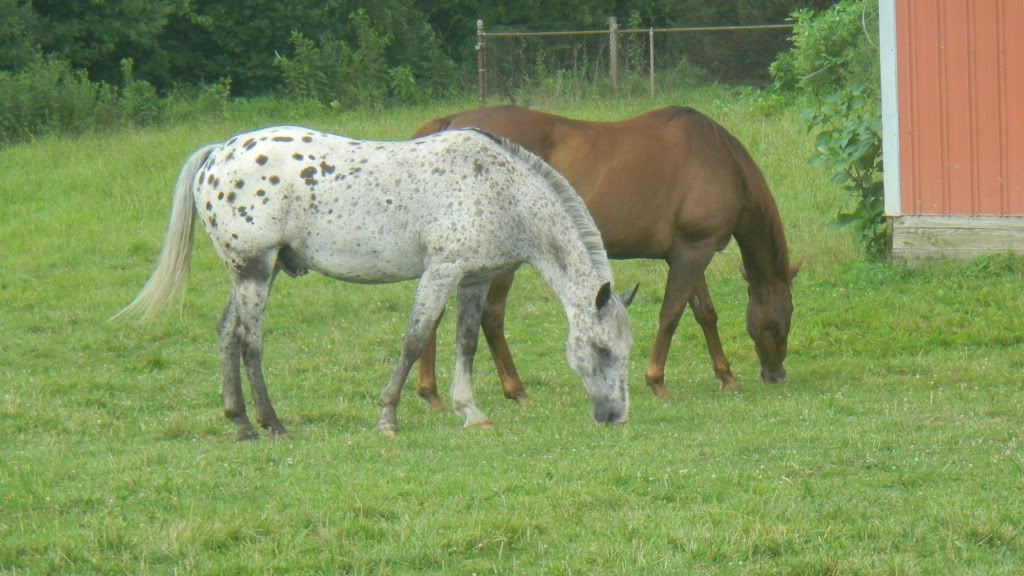 Thanks for any tips you are willing to share with me.
Its cute! But why did you cut it?
Hmm.. I would pull it a little bit. Not much, but a little less mane there in the middle could look a little cleaner.

He looks very nice with a roached mane btw. Not all horses can pull it off that well.
Posted via Mobile Device
Why, well he has a very short, thin, straggly mane with very little hairs at all on the bottom third. I like manes to be left long generally, but his has not gotten any longer in 6 years. I do really like the mohawk look on Appaloosas, and I finally got up the nerve to give it a try (since we just stay at home by ourselves where no one will see us in case it turned out a disaster). But I like it so far.
His tail does grow longer in winter to fetlock length, but apparently wacking at flies is hard on it and it shortens up in summer by the height of fly season - unfortunately for him.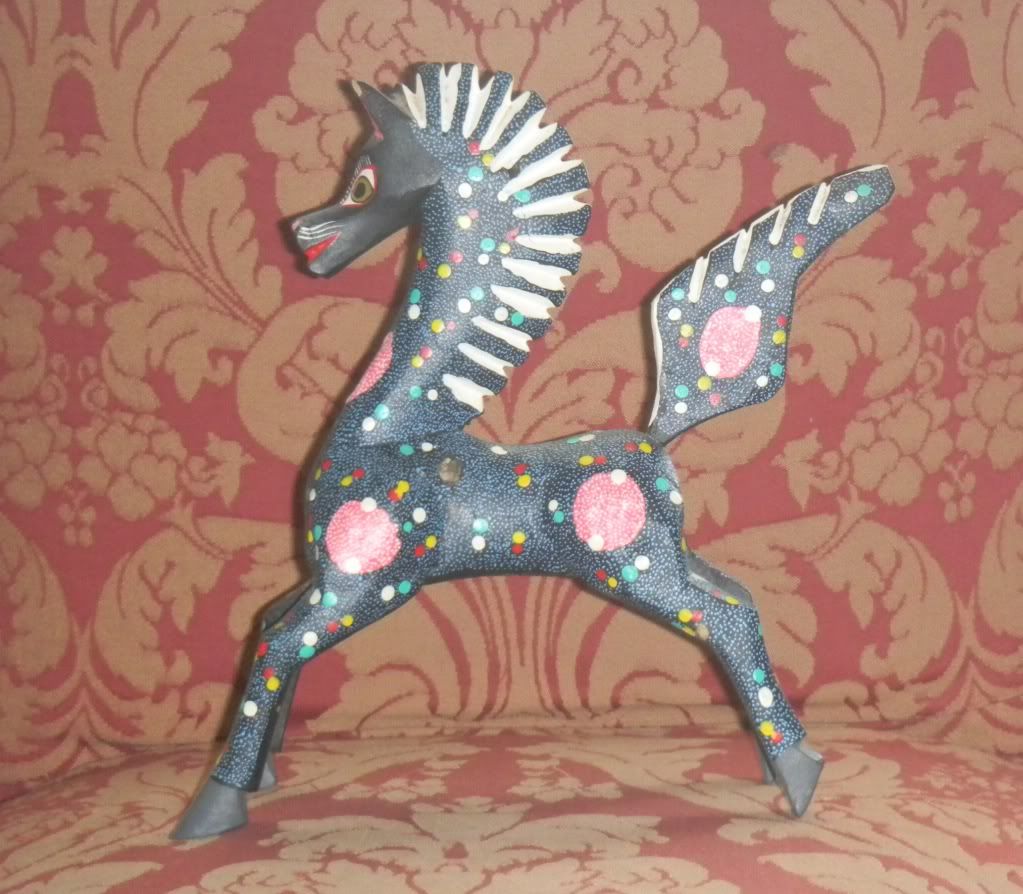 Thanks DejaVu I'll try to get Kevy to come help with a little thinning.
Ah I see!

Appaloosa's usually don't grow long manes, its apart of there breed. ;)
I'd be inclined to roach the mane i.e. take it all off and leave the forelock. It really defines the neck. Nice job though.
I'll get another pic when Kev comes over to help with finishing it up. Maybe I can even talk her into riding him, would do him a world of good.
---
I'd take all of the mane off, right to the crest. After letting it grow out a little you can make little "bumps" to make it look almost like there are braids.
---
"You know, for as long as I can remember, I've had memories." ~Colin Mochrie
I'd also take it all off. My gelding is roached, I love it! He's a palomino. Your guy looks cute. (:
Posted via Mobile Device