Battling the burrs again
---
After Gibbs (Also known as mud, My name is Mud around here) managed to lead two escape attempts last week, I had a bunch of horses covered in burrs
Today was the first chance I had to get in there and deal with the issue, and boy it was a good one!
Today my weapons of choice were WD40 and baby oil...soaked his tail in WD40, then broke up the chunks and soaked everything well in baby oil. Started off just using my hands, wearing my trusty nitrile gloves, stolen from the work shop.
11.20am starting point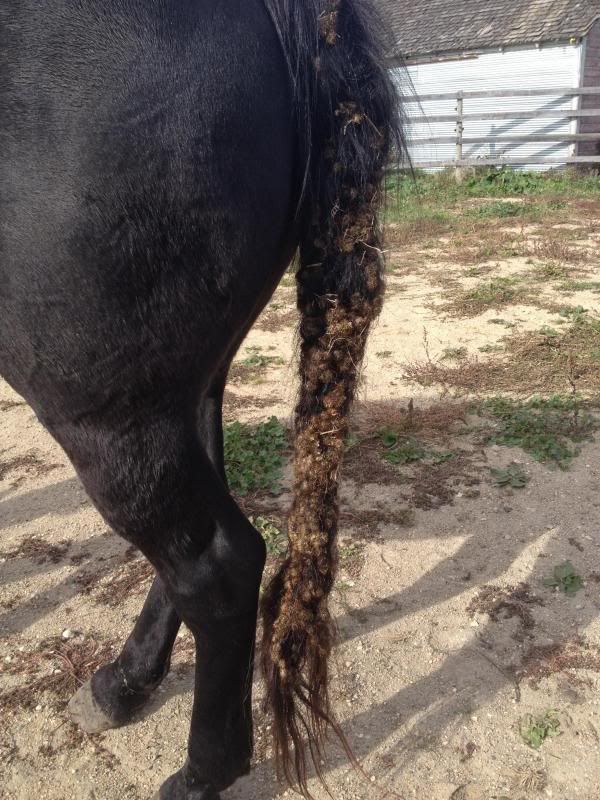 11.39am, up until now have only used hands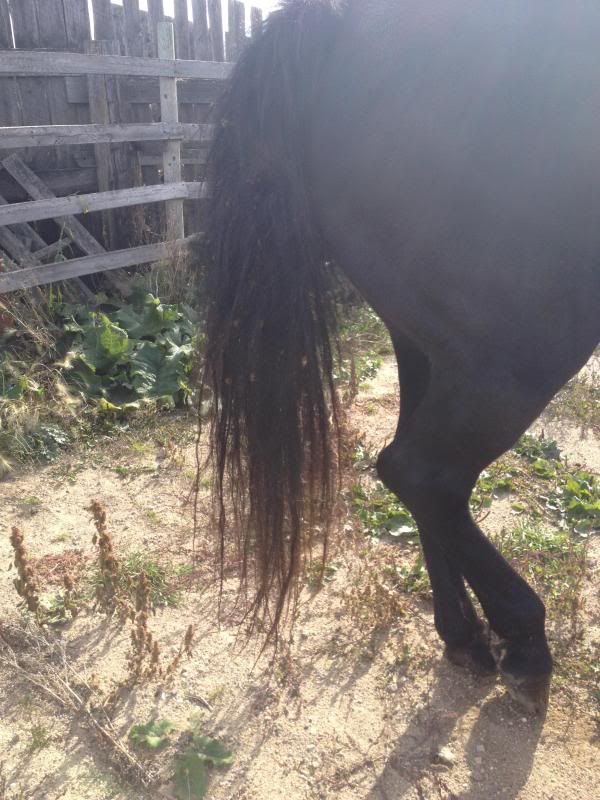 11.46 am, after brushing out.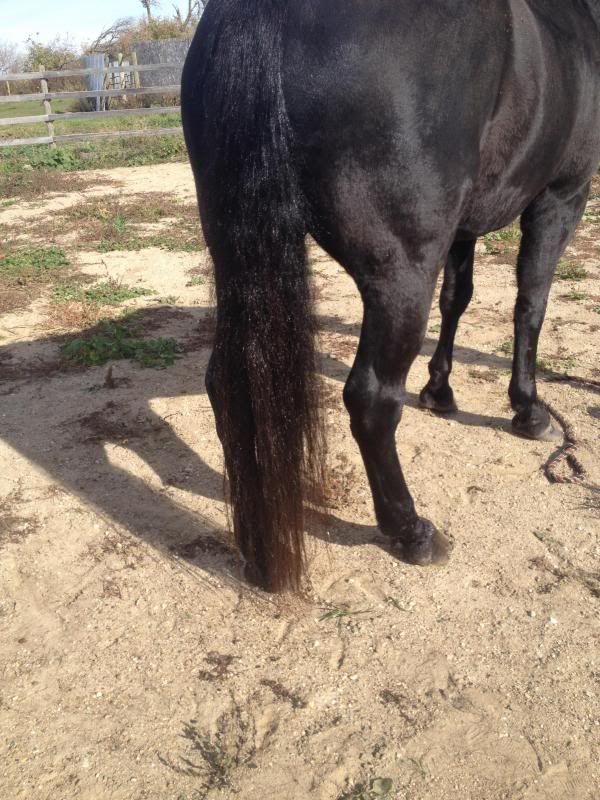 removed all of this, but never used scissors.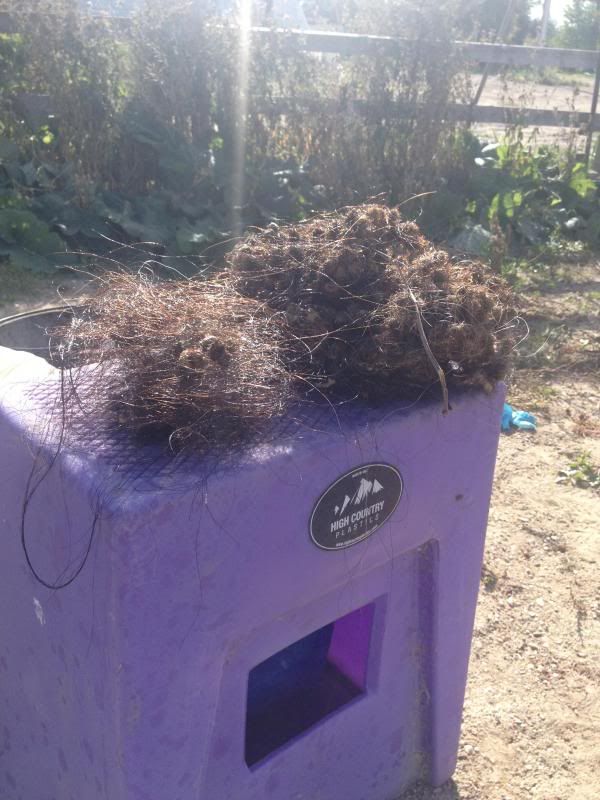 The forelock was a little trickier, can't raise right arm because of duff shoulder, can't look up because still have vertigo, so working with left hand, on a high headed horse, it took a while, but looks good.
Went from this
To this.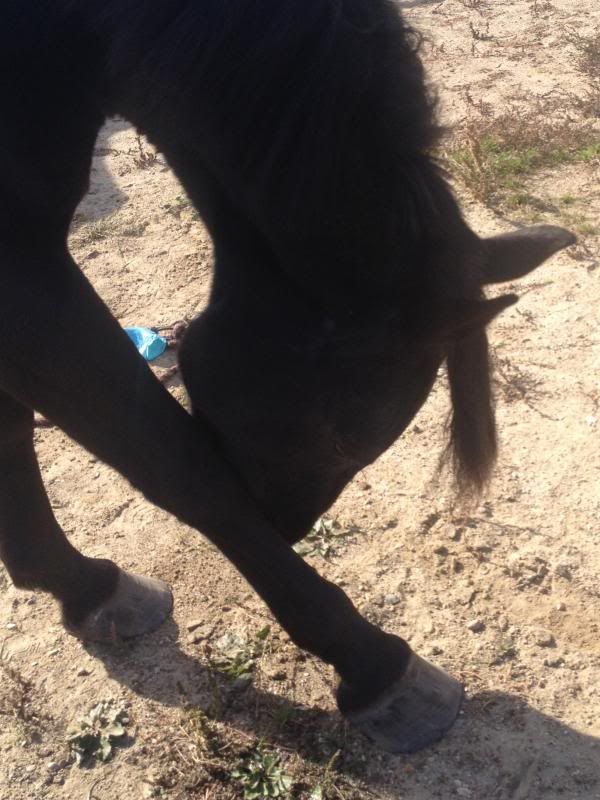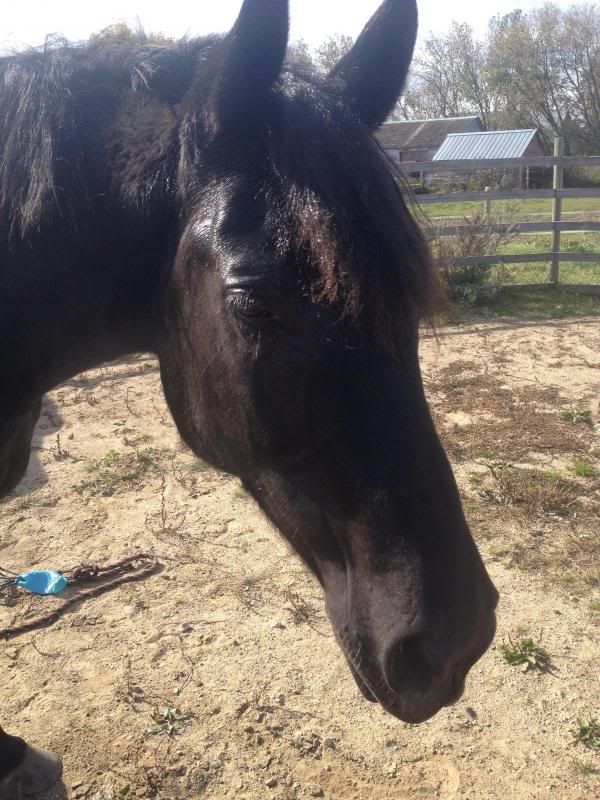 Wow...I thought I faced a horrible burr problem when i went out to the farm today after being on vacation for a week, but your horse wins Golden!!!

Here is my unicorn. I used Cowboy Magic and leather gloves.
GH, when you get done with your horses you can come down here we have a bunch that need to be done
Stilts, who has a tail that drags the ground and a mane down past the bottom of his neck, has been turned out for a couple of weeks and I am scared to see how bad he has got the burrs.
---
I DON'T LEAD 'EM AND FEED 'EM, I RIDE 'EM AND SLIDE 'EM.
All I can say is WOW, Golden! I am impressed.
Posted via Mobile Device
Quote:
GH, when you get done with your horses you can come down here we have a bunch that need to be done
Err, no thanks, done 3 1/2 of my own today, Angel only had a few in her forelock, that is plenty enough.
Looking so much better GH! Awesome job!
---
People with true credibility and integrity don't need to tell other people how great they are.
Dang...looking so much better!
---
-Paula
I feel your pain. The only problem with mine are....they look like this the next day after spending all that time getting all the burrs out! My horses have a 20 acre pasture that also is wooded in places, so there is not getting rid of the burrs.....I swear, it is a never ending job. At least it just isn't me.
No not just you, we have the **** stuff everywhere, and because I was laid up in the summer no one cut it earlier, so we have mature stuff everywhere, so I will have lost the progress I made. Sooooo frustrating
Posted via Mobile Device
Showing
Join Date: Jun 2011
Location: Cariboo, British Columbia
Posts: 11,940
• Horses:
3
So GH, does this mean you are healed up now??? You must be feeling pretty good, because if my horse had that many burrs in his tail, I would've shaved him.
---
I am not here to promote anythingNo, that's not true, I am here to promote everything equestrian and everyone enjoying horses!