Best way to keep Blu clean...
---
what type of clothing?

Sheet, blanket, what? I also want something that will increase faster shedding without rubbing. I have a lycra hood. And a flysheet. Will that do?

Thanks...
---
WHATS REALITY?
Blue's an appy, right? Is she really grey?
Probaly a light turnout sheet is best. I'm assuming she doesn't have a clip, though.
Yes, he's said to be a Few Spot....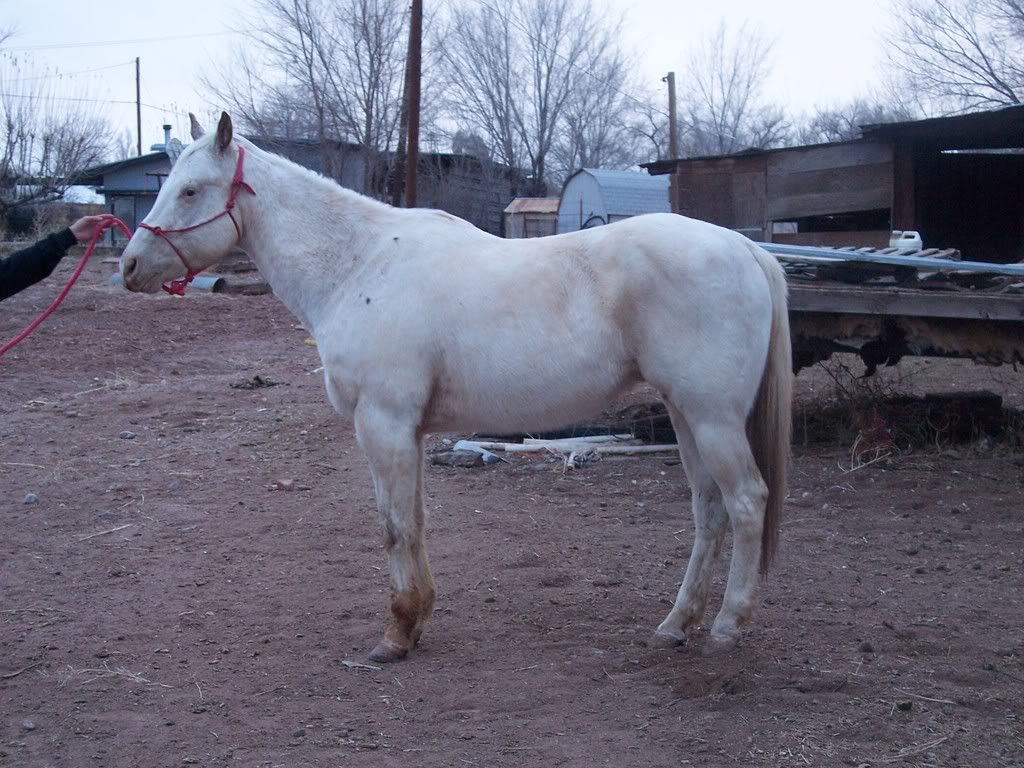 (
Note:
In this pic he is dirty)
(
Note:
Here he is all sweaty.
PLEASE
excuse the tie-down
)
---
WHATS REALITY?
When I want to keep my horse spotless in the winter and keep her winter hair from growing in too much I use a full body lycra hoodie/sheet and I put a blanket hood and blanket it on. For what you have I would say try a winter blanket with your Lycra hood or a sheet.
---
It is not just a horse,
It is the one thing that keeps me from being just a girl