Teen Forum Moderator
Join Date: Dec 2010
Location: South East Texas
Posts: 7,157
• Horses:
2
Hey look, there was a grey horse under there!
She should shed out fine. Emaciated horses grow "starvation coats" to protect their bodies. My filly (sold now) had a coat just like you're mare's is, and while it took longer for it to shed than the other horses, she did shed and had a decent summer coat by early May. This year her winter coat was normal thickness.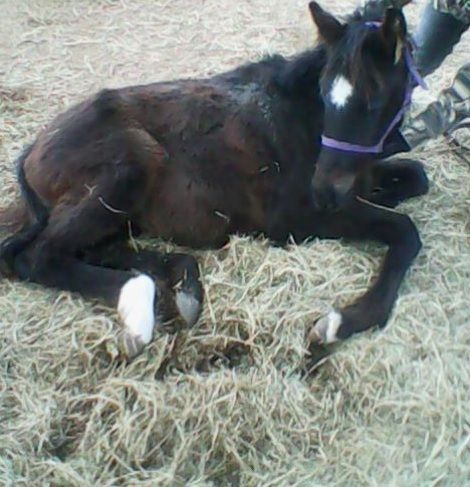 (terrible edit- sorry. General idea of how thin and hairy she was...but horses that weren't mine were in the background)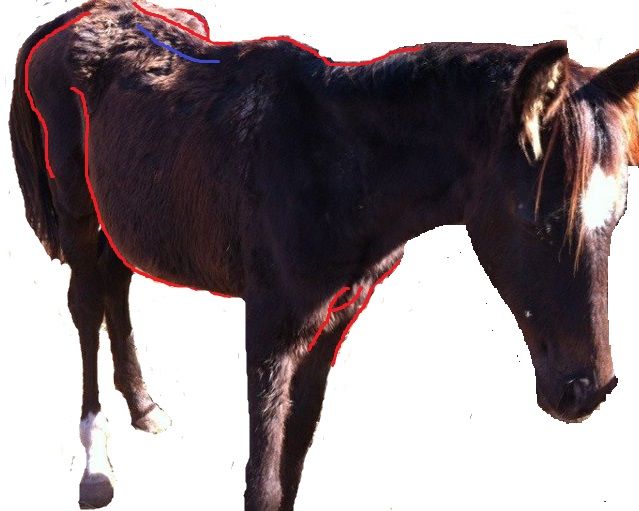 after finally shedding out in May (and growing a LOT)
then this winter - totally normal hair growth.
If you clip and blanket your mare, with as thin as she is, I would think there would be a very big chance of her getting sores. She has no muscle or fat so the blanket would be directly rubbing her bones. Ouch! If you must clip, do a bib or low-trace. I think she'll be fine though personally. I'd actually be afraid of cutting her when clipping at this point.
---
Everyone in your life is meant to
be in your journey, but not all of
them are meant to stay till the end.
Similar Threads
Thread
Thread Starter
Forum
Replies
Last Post
Body clipping?

jillybean19

Endurance Riding

19

01-04-2013

09:37 AM

Body clipping?

JaneyWaney9

Horse Grooming

3

11-12-2011

02:16 PM

Body Clipping

MudPaint

Horse Grooming

10

11-06-2010

10:27 AM

Body clipping

devonpoeta

Tack and Equipment Classifieds

0

01-08-2010

09:40 PM

Body Clipping?

SPIRITEDone

Horse Grooming

10

08-01-2007

09:24 PM