Braiding!
---
Hi I am leasing a paint mare. She is kept outdoors and her mane and tail do sometimes get chewed on outside, and I want to start growing it out. I want to do a diamond braid for her mane, but i am not sure what to do with the tail. Any suggestions? I am not a very good braider either so nothing too fancy!
Pictures are helpful! And maybe quick how-to's! Thanks!
When I boarded my mare, the barn owner fussed at me saying if they got it caught on the fence, etc. it would pull out a chunk of mane in the process. So I never braided while I boarded! I only braid when I go to a show.
---
Intermediate Rider~Learning Equitation and English Pleasure~Interested in Eventing
A horse will tell you everything you need to know about him, if you listen.
-Winston Churchill
Ok thanks for the advice... She has a pretty short mane so I am not worried about her pulling it out. I was wondering if a normal braid (in the tail) will also help keep it clean...
Thanks!
Be careful braiding the tail. Somebody braided Mudpie's tail before I got him and it cut off the circulation in his dock and he lost the tip of it. So now, his tail will never be long or "luxurious." :\

Sometimes it's better just to not braid it, or to braid it loosely and put it in to a tail bag – tied on below the dock!
I would never braid it that tightly... I dont think it looks good or natural. I am thinking about just doing a somewhat loose braid for the tail. I just think about how much it hurts me when i braid my own hair too tight... Not fun! Thanks for all your help guys! Also, any ways to wash a tail/legs in 20 degree wheather? Or should I just wait until spring? I do have an indoor heated arena with heated water... Let me know. Thanks!
With heated water and heated arena, you'll be fine(: I towel dry Mudpie's legs and tail, too, just to help a little
For long-term braiding, don't "french" braid... My ex step brother did that, loosely, and half of poor Cisco's tail swelled up and fell off :( he's an idiot, but we can learn from his mistakes!
I don't braid, except for shows. Have you ever (ladies) put your hair in braids all over your head, in little tiny ones, and then shooken your head? Not to pleasant is it? Now, we know that when we shake our head with braids it might hurt a little bit, but horses, they don't know whats up. They shake their head and their mane comes pelting down. Also, even if you put it in a french braid, they can't use it to repel water and snow, or protect them from insects.. In my opinion, don't want to start a blood bath on here!
---
"Good things come to those who wait… greater things come to those who get off their ass and do anything to make it happen." - Unknown
Teen Forum Moderator
Join Date: Dec 2010
Location: South East Texas
Posts: 7,157
• Horses:
2
At the same time though, if your horse's mane and tail are eaten off by it's friends, s/he won't be able to use it to repel water or snow either, now would they? xP
OP- have you thought of a tail bag? A running braid for the mane also works well because done correctly, it doesn't flop around and generally will stay pretty well.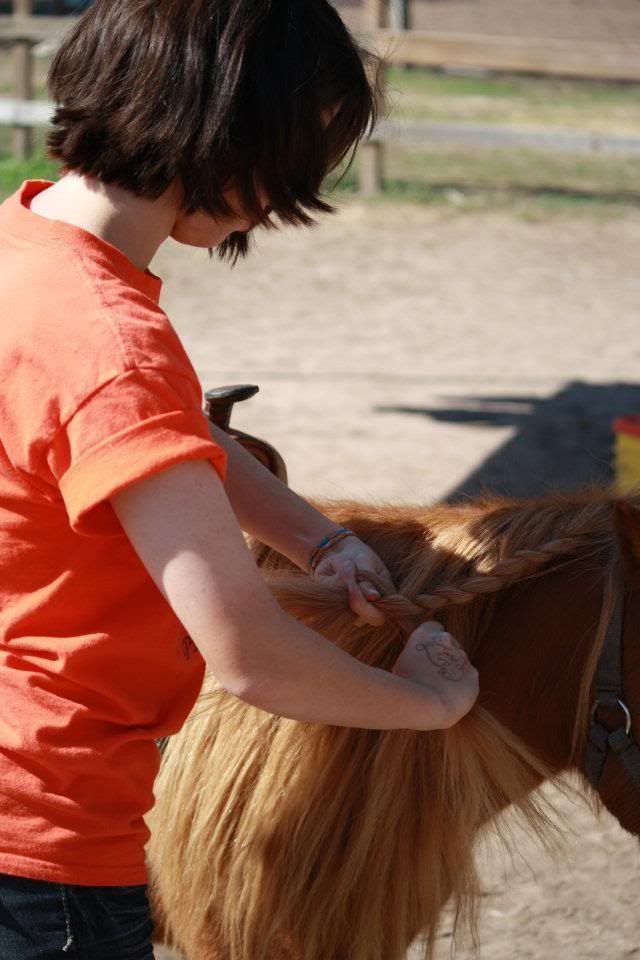 But please! Whatever you do, don't do this to your mare- she'll hate you! XD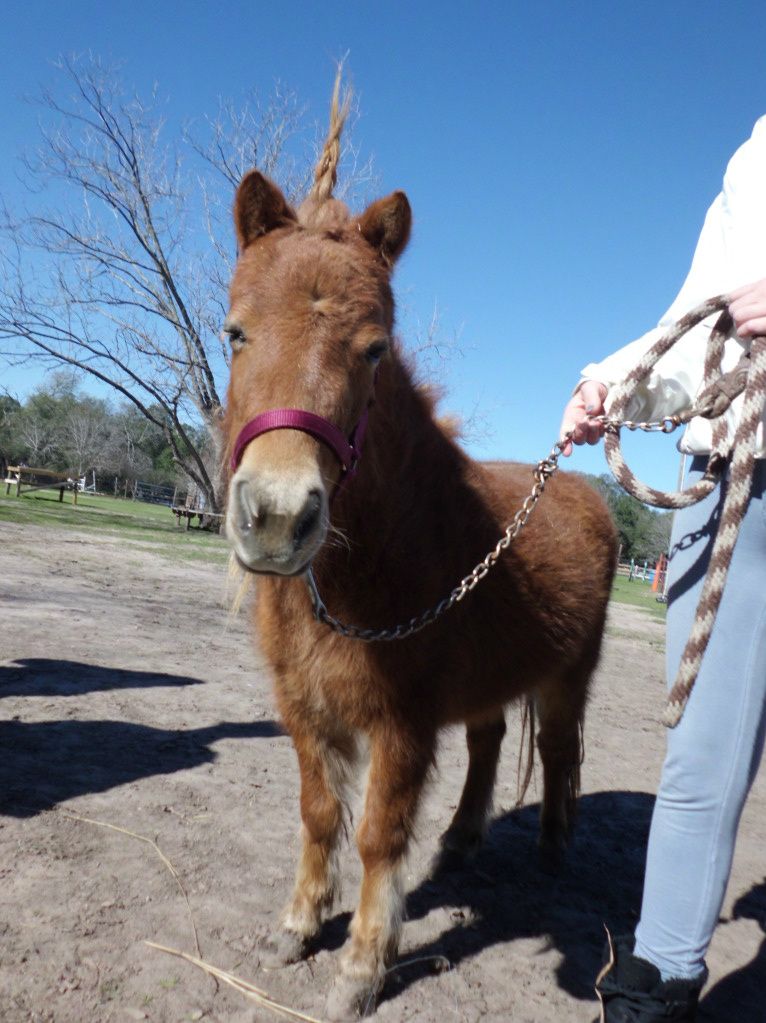 ---
Everyone in your life is meant to
be in your journey, but not all of
them are meant to stay till the end.
Those pics are adorable! Anyways, I ended up doing a couple straight loose braids in the mane (I got to the barn and realized her mane was too short to do anything with!) and I loosly braided her tail from the end of her tail bone down. I have also heard a lot of good things about pure cocanut oil too, so I might try that next time, depending on how expwensive it is where I live. I need to grow her mane out! Its about 4/5 inches long... Any ideas af braids for that? Thanks!
Similar Threads
Thread
Thread Starter
Forum
Replies
Last Post
Braiding 101

wildlandcutter

Horse Grooming

9

09-29-2011

03:53 PM

Braiding

horsegirl1213

Horse Grooming

4

03-07-2011

07:49 PM

Braiding?!?!?

Rodeo Pro

Horse Grooming

9

06-28-2010

11:50 PM

Braiding... Help me?!?!?

lauraa94x

Horse Grooming

8

06-29-2009

09:56 AM

Help with braiding!

RocShrimp

Horse Grooming

19

04-20-2009

05:45 PM