Braiding and banding
---
Does any one know how to do the banding basket weve with a horses mane because it looks really cute. I allso would like to learn how to do the braid wear the whole mane goes in it. Thank You
You mean this?
Just band your horse's mane, then split each band in half and connect them.
Ya thanks it is. I allso would like to know how to do the braid their whole mane goes in.
I could make a video on that braid. I've done it before with my app gelding.
thanks appylover that would be great
no problem! It will be of the diamond braid (pictures of the bay horse above)

I could also band my mare's mane if you want to see that done aswell.
It kinda sounds like you are talking about the running braid-- this?
this is my mare with a LOOSE running braid: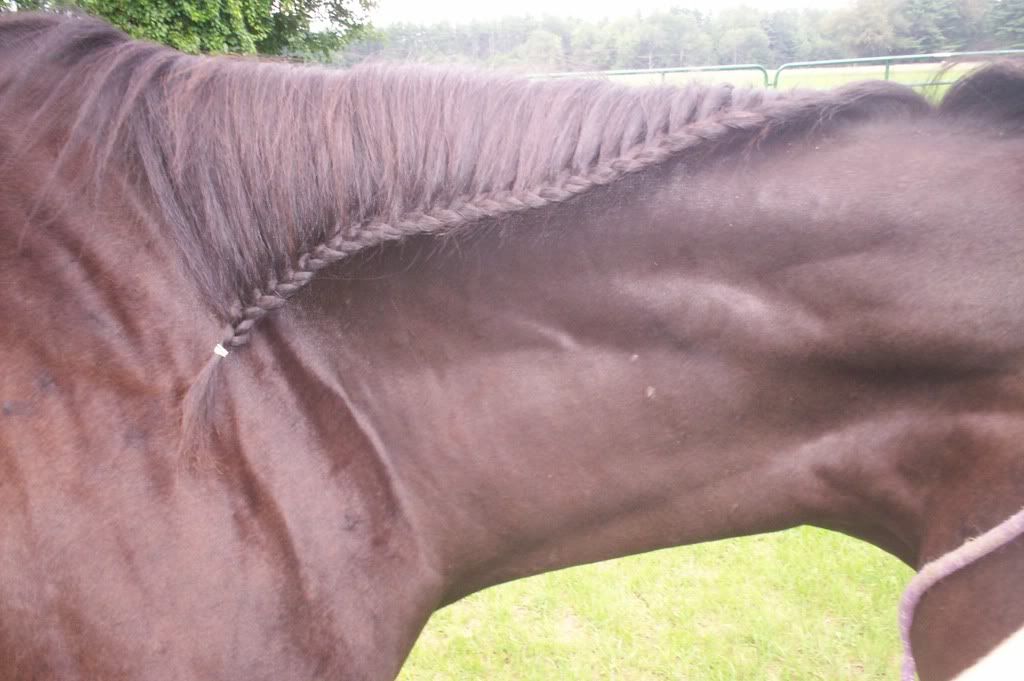 here it is a little futher away: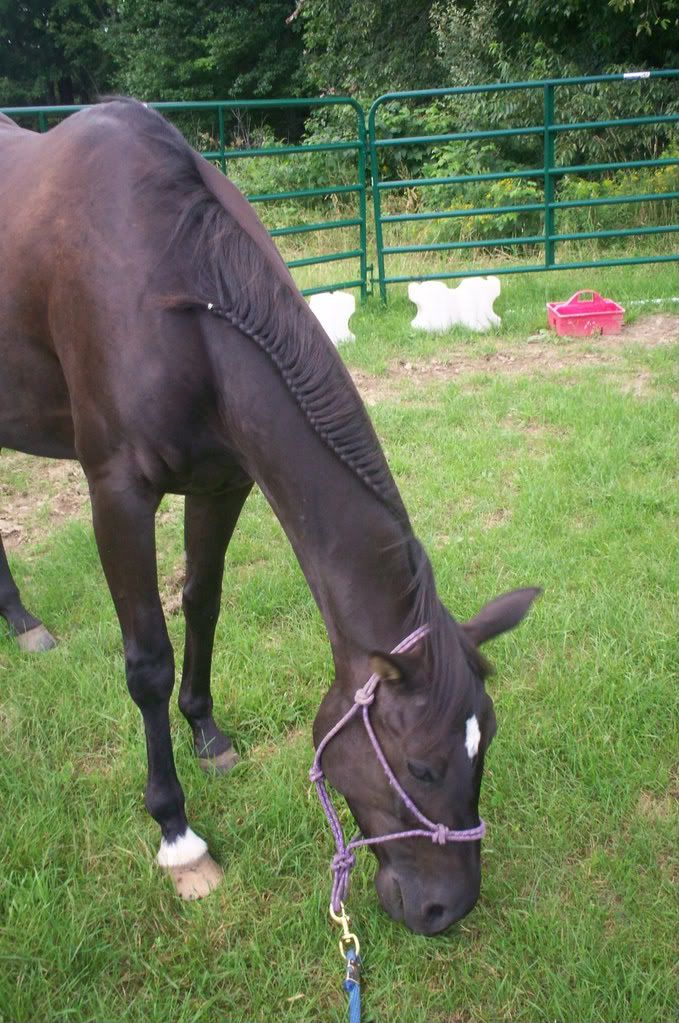 these arent the best because it was my first time doing it then but it gives u the main idea :P
Ya i would like to do with Outlaw he would look so cute how do you do a running braid.