Braiding challenge
---
I don't know if this has been done yet so bare with me.

Every time leaving for a horse show you always end up spending a tidy sum to get a horse braided. Unfortunately for the most of us we just can't accomplish the show ring worthy braid. The only way to get that good is with practice, practice and more practice.
So the idea is to do a braid of your choice every time you go to the barn, or out for a ride. It will should only add an extra two minutes to your grooming time. The hope is to start seeing nice results. If you want we can do it as a group and show your progress on occasion and see how far everyone can come, and hopefully get really good.
There is no need to go out and purchase and expensive braiding kit, all you need is some wool and a rug hook (check your local Walmart or craft store for cheap) for hunter braids and reuse rubber bands for dressage braids.
Good luck
Subbing! I would love to see some nice braids... I don't have a horse, but here's a pic of Bean's mane when I did a running braid. That was only half of her neck though, so I had to stop.
---
Intermediate Rider~Learning Equitation and English Pleasure~Interested in Eventing
A horse will tell you everything you need to know about him, if you listen.
-Winston Churchill
Teen Forum Moderator
Join Date: Dec 2010
Location: South East Texas
Posts: 7,157
• Horses:
2
Well I'm not so sure about
two
minutes, I do a running braid on Sour every time that I drive her or work her because her mane is so long and hot, and it still takes me a good ten minutes xD I can never get it tight though >.> probably because its so thick.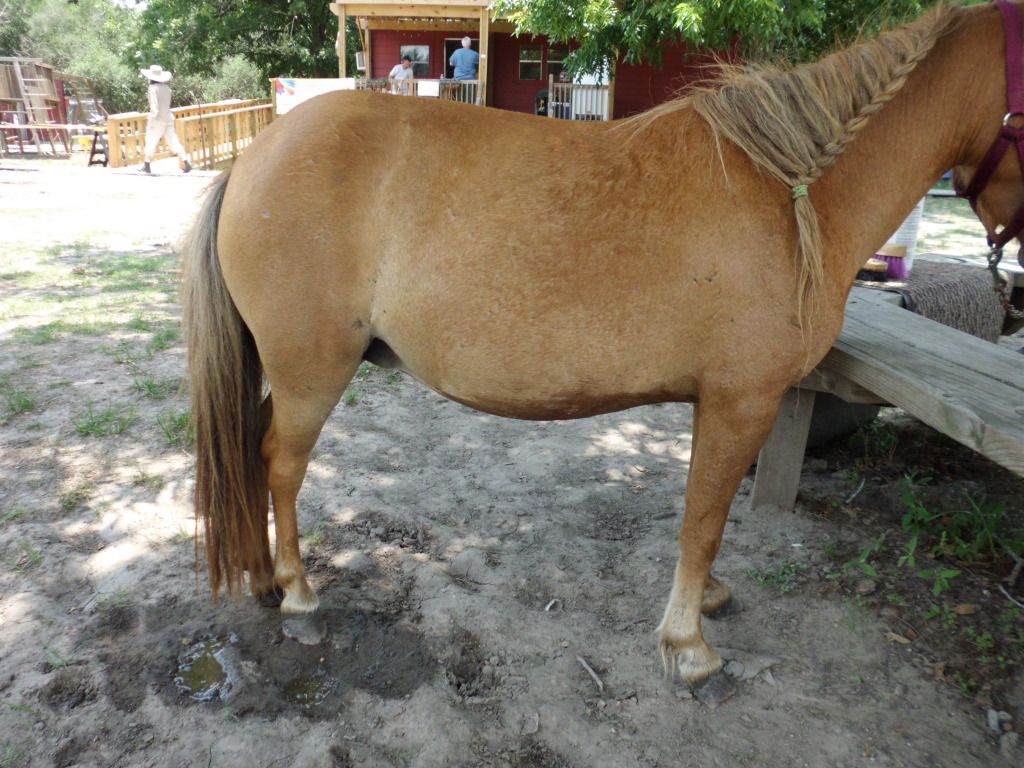 ---
Everyone in your life is meant to
be in your journey, but not all of
them are meant to stay till the end.
Showing
Join Date: Jun 2011
Location: Cariboo, British Columbia
Posts: 11,954
• Horses:
3
The running braid is a good quick braid as shown in the above pictures. However the braids you are describing with the wool and a rug hook, take much longer, and are only done for shows. I can do the running braid in minutes, the hunter braids take me an hour on a good day. I don't know what benefit you would get, other than the practise, by doing them on a regular basis if you are not going to a show in the morning, the horse will just rub them out or make them look raggedy.
Sorry the page kept reloading that I had rewrite it three times so I forgot the to put it for one braid a day. Did one in the pasture took less then two minutes.

And great running braids guys!
Green Broke
Join Date: Aug 2011
Location: Middle of Nowhere, Saskatchewan
Posts: 2,656
• Horses:
5
I recently learned how to do a running braid: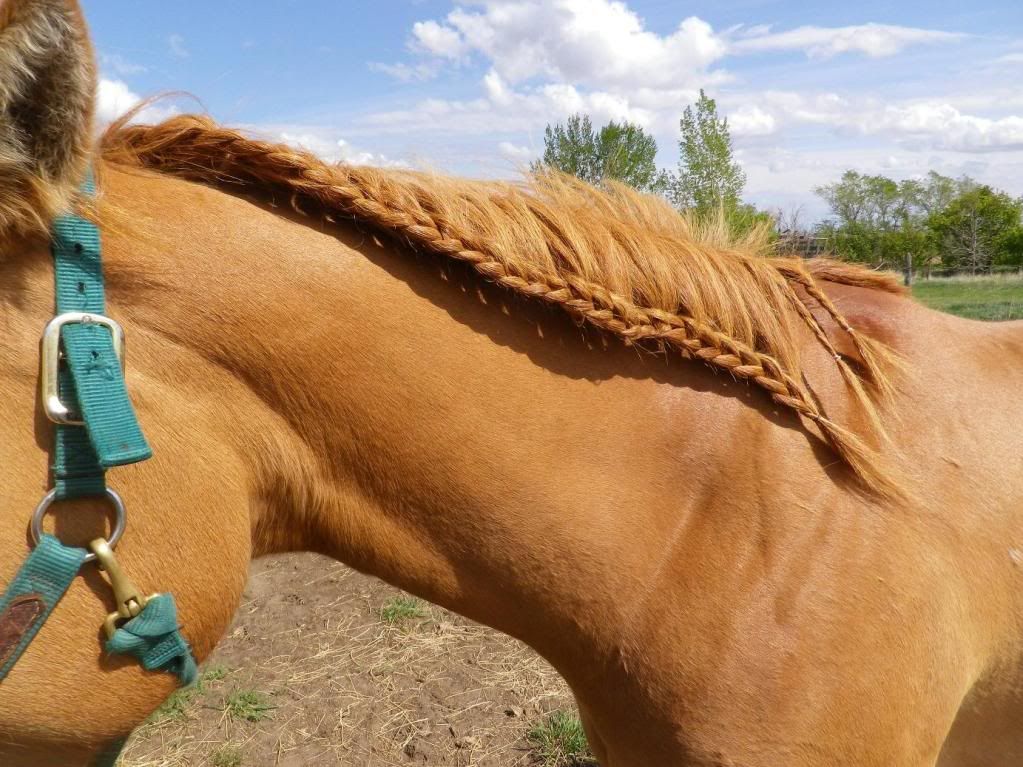 Although... I adore these in a long mane: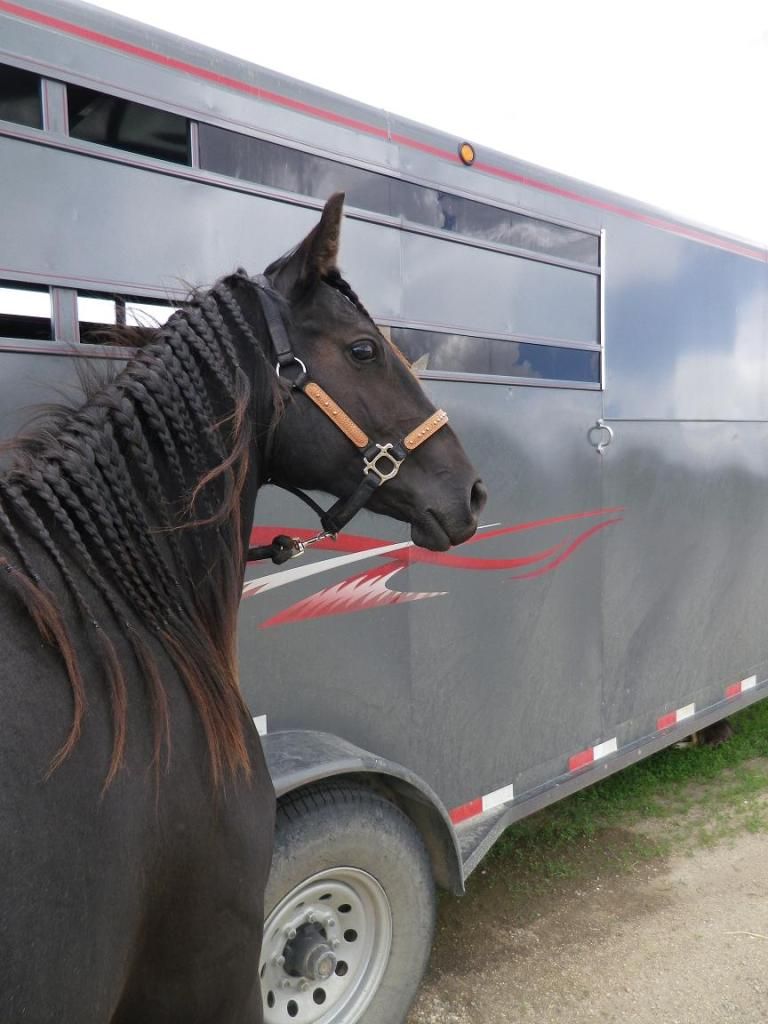 ---
i braid his mane everyday b4 i ride :)
from my view haha
I always put my horse mane in a running braid. but it comes out easy because his mane is so long and thick. I have yet to figure out how to do one like this.
---
"Courage is being scared to death - and saddling up anyway." ~John Wayne
Here are some pics of the first time I ever tried this braid. I think it's called a lattice braid? I just combed it and then did it by hand without using a pick or anything like that. I'm going to try to do it after a deep conditioning and with a more measured approach next time to improve it.
Be kind. I did this without any instruction lol.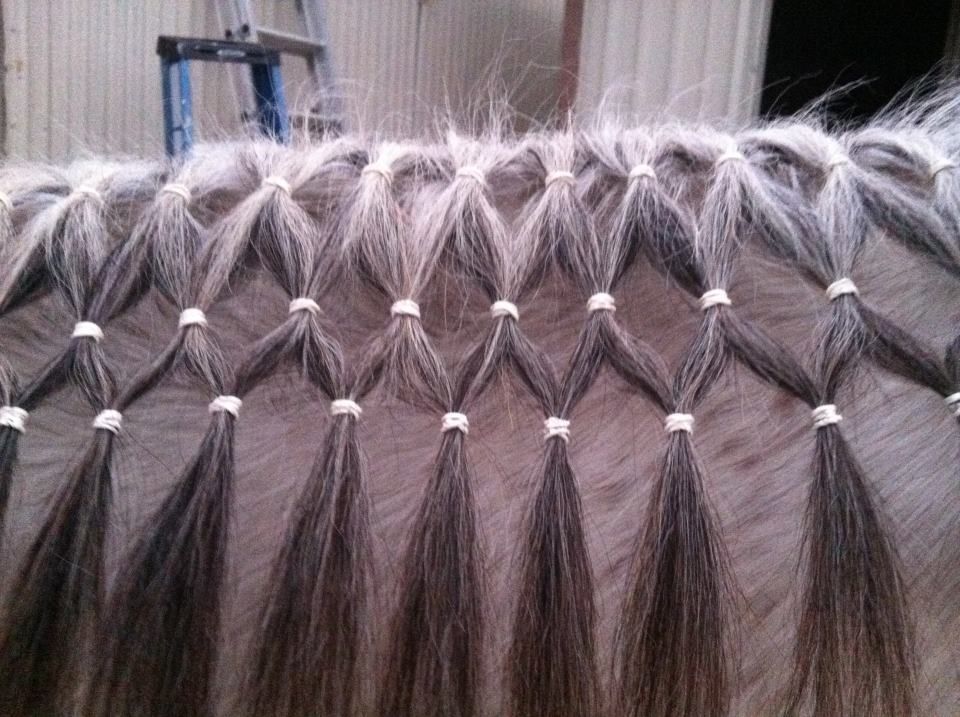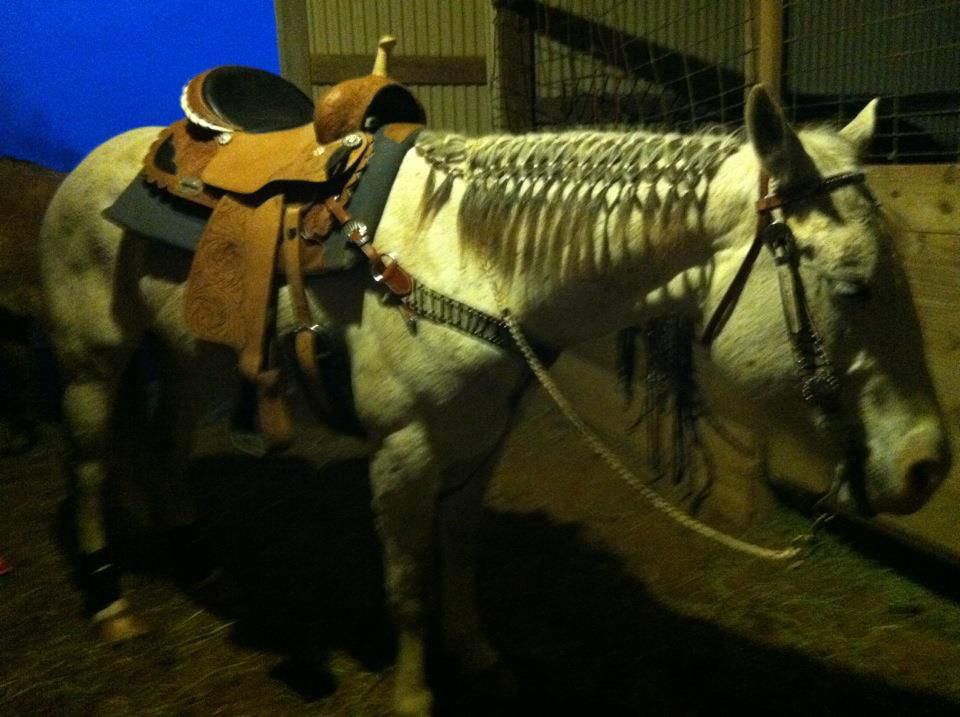 ---
Riding: The art of keeping a horse between you and the ground.
My hunter braids (not the best pictures, sorry!). This is my second time doing a full neck of hunter braids.