these took me an hour and a half. there are 29 braids including the forelock, usually i do at least thirty in the mane but i was a little rushed so i made them a little bigger.
---
Gypsy & Scout <3
Everybody is a genius. But if you judge a fish by its ability to climb a tree it will live its whole life believing that it is stupid. ~Albert Einstein
My first go at hunter braids took forever and Ocean's mane was way too long so they are a little sloppy. The first pic is our trial run the week before, the second is Ocean all braided and me with crazy face ;). The third picture is the running braid I did before our lesson to keep his mane out of the way, the picture is kinda crappy. I used my phone and it was quite bright.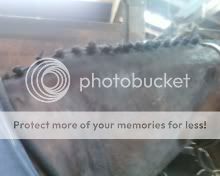 i used to have more pics of my braids but they arnt worth putting up since my cam sucked at that time
Here is a picture of the quick braid I did on Jotham yesterday...
Here's my shoddy attempts at a running braid:
Spot at a fun show (his mane is super thin so it comes out very easily)
When his mane is not braided
Savanna (super thick and long mane, holds better, but hard to get up to the crest)
Unbraided
---
EQUI
LOVE
How do you guys get the type of running braid that stays along the crest of the neck?
Posted via Mobile Device
@ DancingArabian, you have to keep the braid pulled tight and grab the mane closest to the scalp/crest. It's easy to let it drop so you have to make sure you pay attention!! Lol
---
EQUI
LOVE
Quote:
Here is a picture of the quick braid I did on Jotham yesterday...
(I was going to edit the above post, but couldn't find the edit button.)
Here is his mane without braids:
Weanling
Join Date: Apr 2010
Location: Somewhere on Vancouver Island
Posts: 601
• Horses: 0
These are my daughters braids......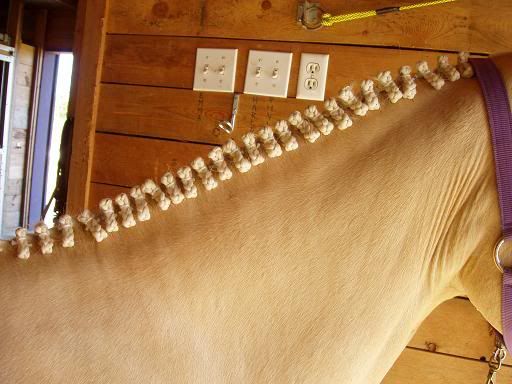 I don't know how to do any. Could sombody send me instructions via PM? Thanks