Chance Got Her Mane Pulled
---
What do you think???
The Before: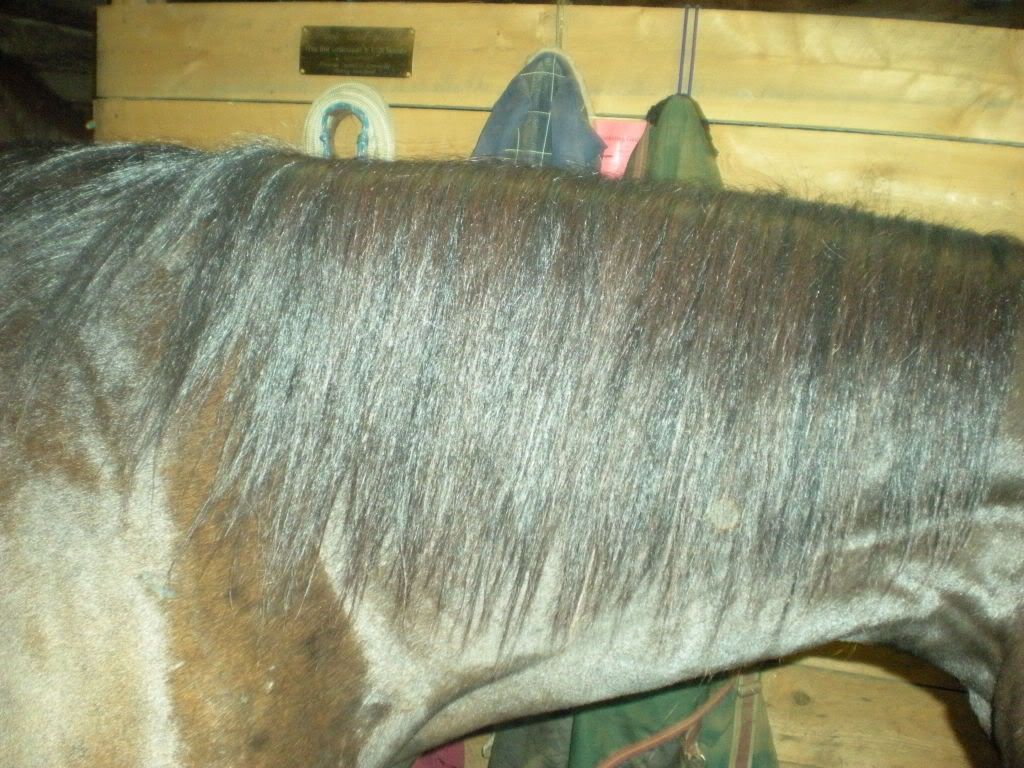 The after: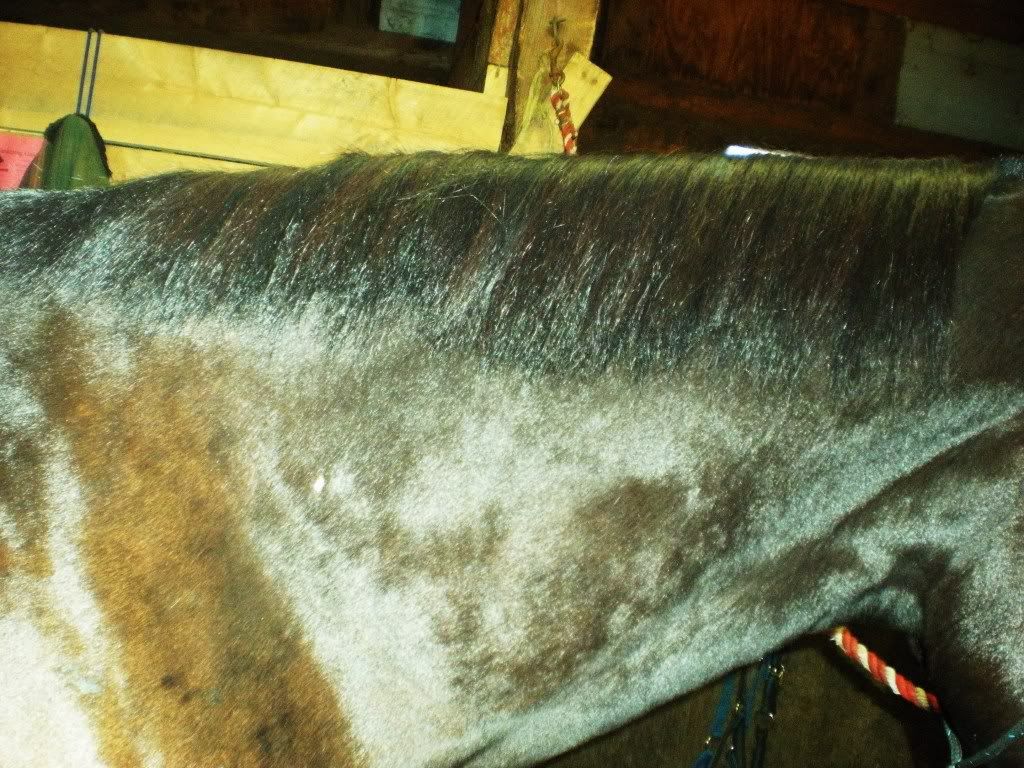 and because shes cute: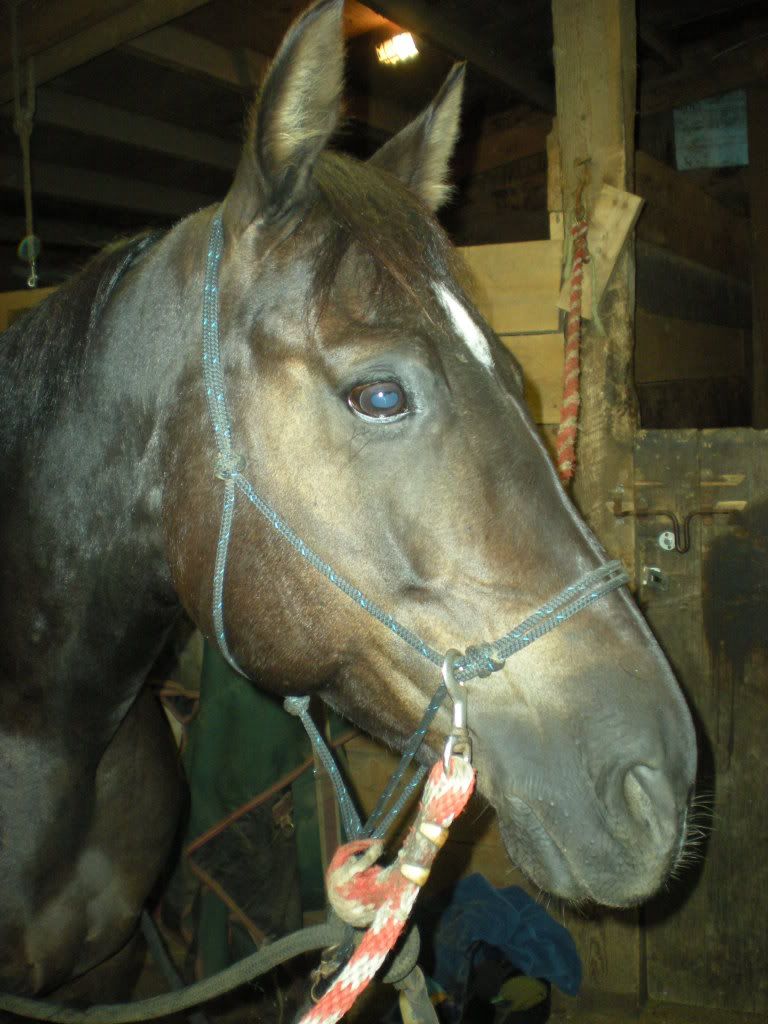 Started
Join Date: Jan 2009
Location: USDF Region 1, USEA Area 2, USEF Zone 3 - Maryland
Posts: 1,903
• Horses:
3
She looks great :) I'm a fan of pulled manes.
Although it looks longer near her poll than it does by her withers.
---
-Melanie
Mom to 3 bays: Beau, Daisy & Cavalina
Thanks! Yeah I gotta fix that up. Ill probably tackle it tuesday :) I was looking at the pictures and was like hmm haha
ok, this will be dumb question, but when you say mane pulled how is that done? I've heared the term a thousand times but have never seen it done.
Well theres 2 different ways that I learned..

One [the way I did it] Take the razer blade like on the clippers[take it OFF the clippers!], take a small section, and just run it kinda up and down just to the length you want. so it cuts it basically, but gives it that more natural look, rather then a straight edge. Its hard to explain.

Then the second way, is to literally take hairs like from under neath and pull them out with a pulling comb.


the way I did it, you dont actaully pull it out of the root. and it doesnt thin it out.
I think it looks a ton better; much neater. :) Good job!
---
Ride more, worry less.
Thank you! :)! I was so scared it was gonna come out bad haha
Wait, so it went from being long to short? I like longish manes and tails. They are pretty =] Of course my appys dont have long manes anyway but, xD They both look good, regardless.
Lol yeah. Chance is tb/arab/appy. Mother is TB Father is 1/2 Arab 1/2 Appy.

I love long manes but I felt that it was just making her neck look thin, and I want to show her so :) and she has a nice neck I want to show off :P

ty :)
Looks great!
I just pulled my girl's, except I think I'll use the mane puller next time... she's got such fine mane and tail that I don't want to thin it out too much....