View Poll Results

: Do you sheath clean?

Yes, regularly
65
34.03%
Only if necessary
61
31.94%
My horse won't let me
2
1.05%
No, but I clean around my mare's udder etc.
37
19.37%
I get someone else to do it for me
22
11.52%
Ew! No! That's gross! I would never!
2
1.05%
I didn't know you should/could
2
1.05%
Voters: 191. You may not vote on this poll
Haha that was so funny! "Just put them in the dish washer and put it on pots and pans,it'll do the job" Haha!

lol
Quote:
At my riding school they don't unless they get really bad, but I think it's a good idea to clean regularly. I think you can put them in the dish washer.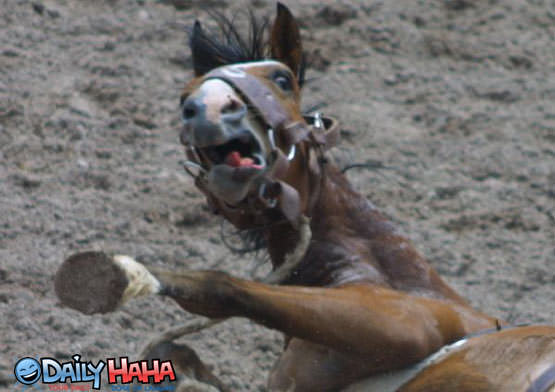 My gelding gets really nasty but he hates it done! I try it do it atleast every couple of months. Once he had a bean the size of the quarter! He wasn't too happy about that! He tries to kill me. I get tranquilzers from the vet sometimes.
---
Oh I use a sock over my hand! Its works great for getting all up in there!
---
Sock? That's the first I've heard that. Does it just provide more grip?
Yea it makes it soooo much easier to scrub around in there lol! Get all the smemga out!
---
My gelding gets done 2 or 3 times a year. He actually needs to be drugged to be done so do it pretty much any time he gets drugged.
Banned
Join Date: Jun 2012
Location: Florida, the sunshine state.
Posts: 126
• Horses:
1
I clean my gelding's sheath about every 3 months. I don't know ow it gets so dirty, but he's always got a ton of smegma. And he never gives me any problem, long as I don't try to flake the smegma off while it's dry. I use cotton wash cloths and soak them in warm water with dawn dish soap, then I put them into his retracted sheath as far as they'll go, and let them soak there until I wash the rest of his body. When I pull them out, I them use one to finish washing the area, and that's all there is to it. It's tedious and takes a lot of time and you have to be gentle so you don't hurt his sensitive area. But if you own a stallion you don't have to clean the sheath as long as he's exposed to mares.
Yearling
Join Date: Aug 2012
Location: On the golden coast of Michigan
Posts: 918
• Horses:
3
My gelding wouldn't let me clean his sheath. It was such a pain, I would get the vet to do it when he came out.

Now I clean my filly's utter. Much easier, she doesn't care. Haha.
---
For the wretched of the earth there is a flame that never dies.
Even the darkest night will end and the sun will rise.