Could he rock the 'hawk?
---
So I've been perusing the threads on roaching and hogging, just out of curiosity as I didn't even know what it was.....and I was wondering, could Nugget rock the 'hawk?
When I bought him last April, his mane had been chopped to about 6-8 inches long.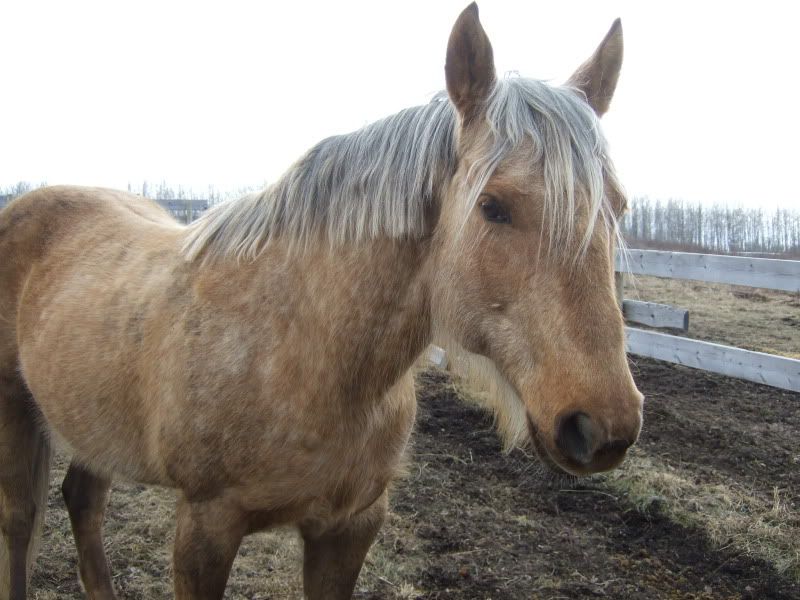 He grew it out nicely all summer, but come winter he had rubbed off the last 10-12 inches of it.(yes...i know he was c-h-u-n-k-y!)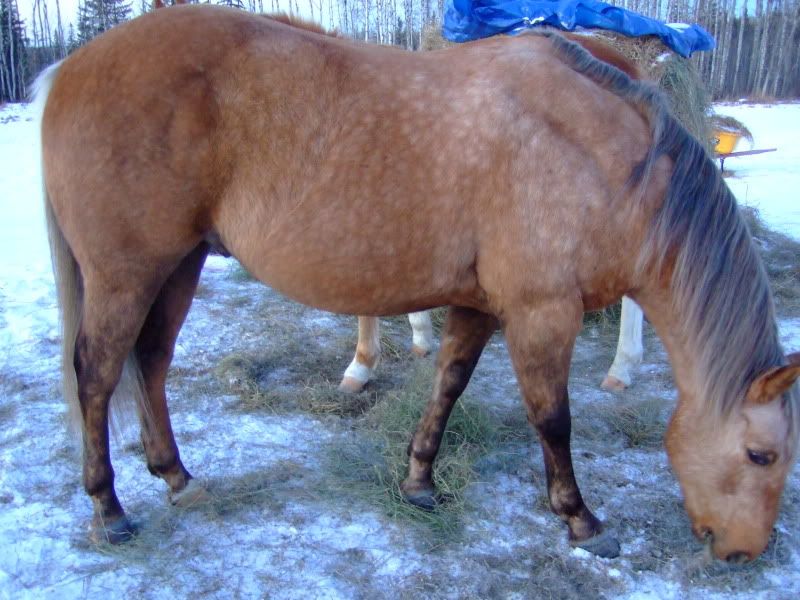 Then this spring/summer it grew back quickly and quite nicely....until I pulled him yesterday to trim his hooves....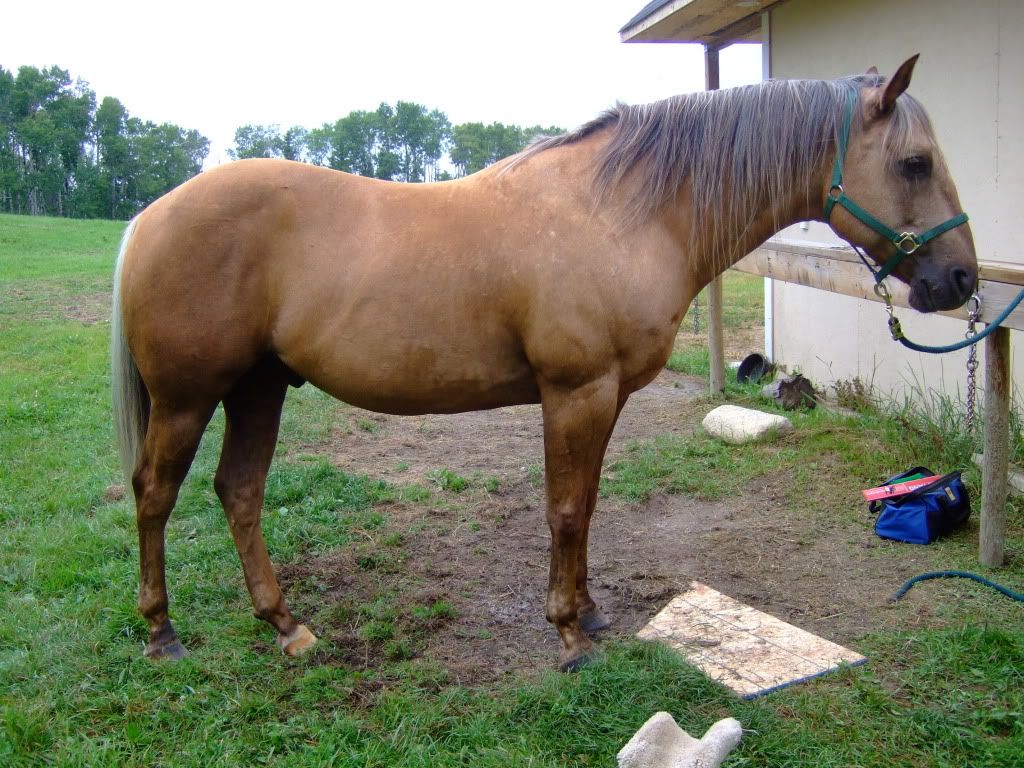 .....so I got to thinking, could I just *gasp* cut it off?!
He would look something like this ( his mane is on the other side )....I was thinking of keeping it an inch or two long, what do you think? And if I did, should I keep the forelock?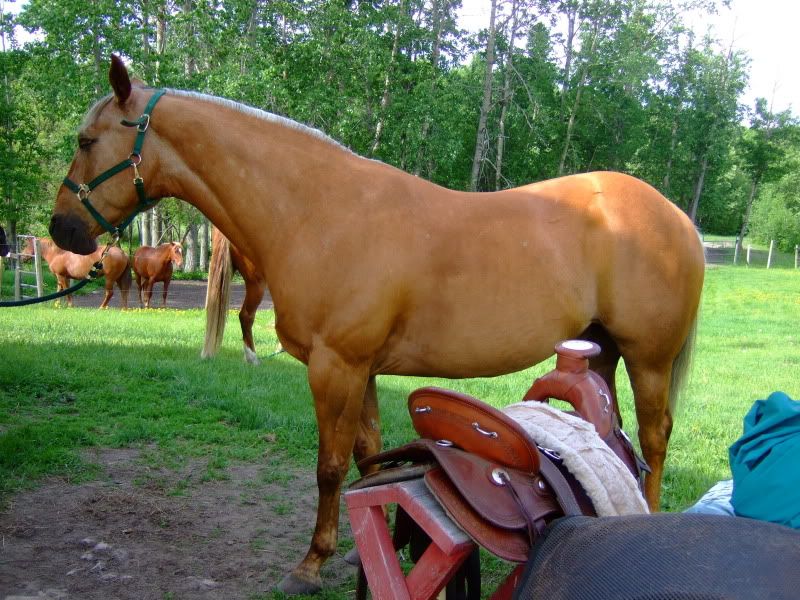 Yes he could carry it off, yes I would keep the forelock, remember though you lose that handy emergency hand hold,
I agree, he has a nicely arched neck so that means he could easily pull off the shaved naked look. I don't know that I would even leave it 1-2 inches long. I think I would take it all the way down like you would a bridle path.

Leave the forelock though. Cutting a forelock off a horse makes their head look funky.

I've also go to say, he is absolutely stunning! Gorgeous color and looks like a super stout horse.
He would look gorgeous with a roached mane ! I say so it and post pictures !!! <3
I love drafts with roached manes. He would be absolutely stunning with a roached mane!
Just so you know.. If Nugget comes up missing, he's not in Minnesota. I really like him. Anyway.. I don't really care for roached manes a lot of the time, but I think he could pull it off since he's so nice and thick. Definitely leave the forelock though. Oh, and more pictures afterwards. ha ha
You'd have to come a long way for him
*goes to hire security guards*
Thanks Dove and Smrobs, he was a diamond (mentally) in the VERY rough (physically) when I bought him, but he's turned out amazing, he is truly my heart horse
Thanks for the input guys, the more I look at the pics with no mane the more I like it! I'm going away this weekend, but I will do this as soon as I get back. Pics I promise!
Oh and yes Golden Horse, I do realize that lol I've never had to use the emergency handle, and I'm hoping with it gone I won't suddenly need it! Nugget's awesome though, as I'm not the best rider in the world, for example the time he swerved at a canter and I almost went flying over his shoulder, he puts on the breaks and waits for me to un-mess myself.