I totally forgot about this post...

Ive had her on Dark as Knight for at least 3 months now and she is STILL bleaching... not as fast or as bad but its still there. Im having my barn owner keep a fly sheet on her any time shes out.. but thats annoying cause of how expensive it gets..


mom2pride... can you explain more about the copper?? Is there a supplement??? Cause Nova does have low red blood cells sometimes and I may end up putting her back on red cell idk if that has any copper in it or anything?
Here is my black horse BEFORE (in July in TX):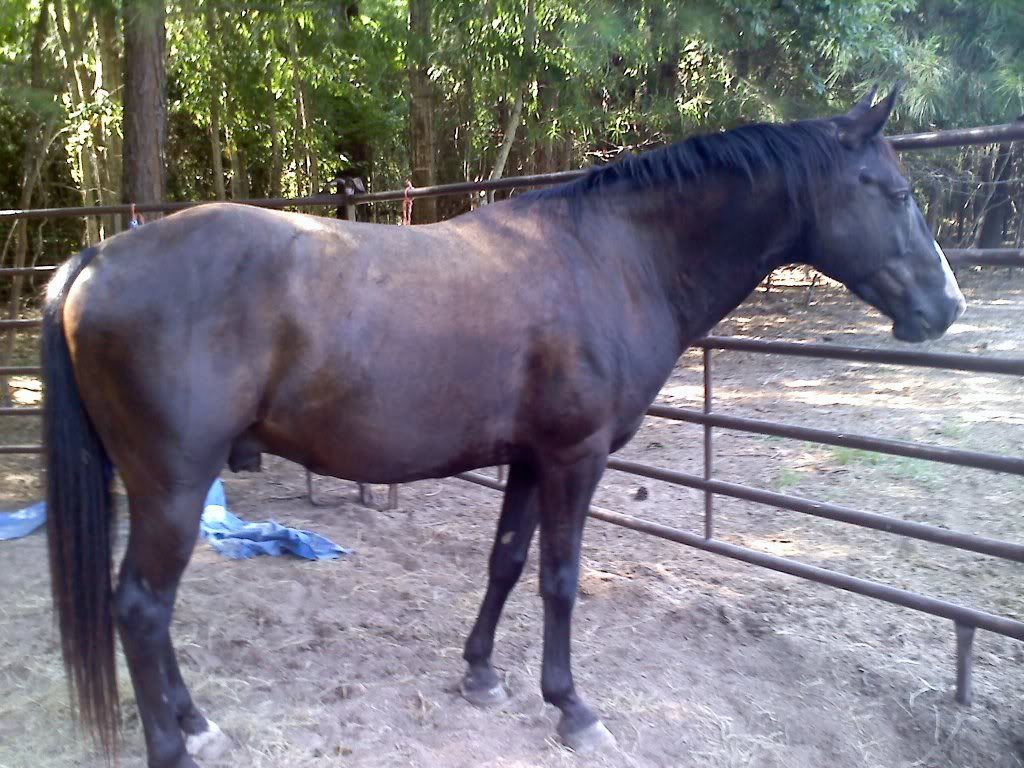 And here he is early Sept (about 6 weeks) AFTER: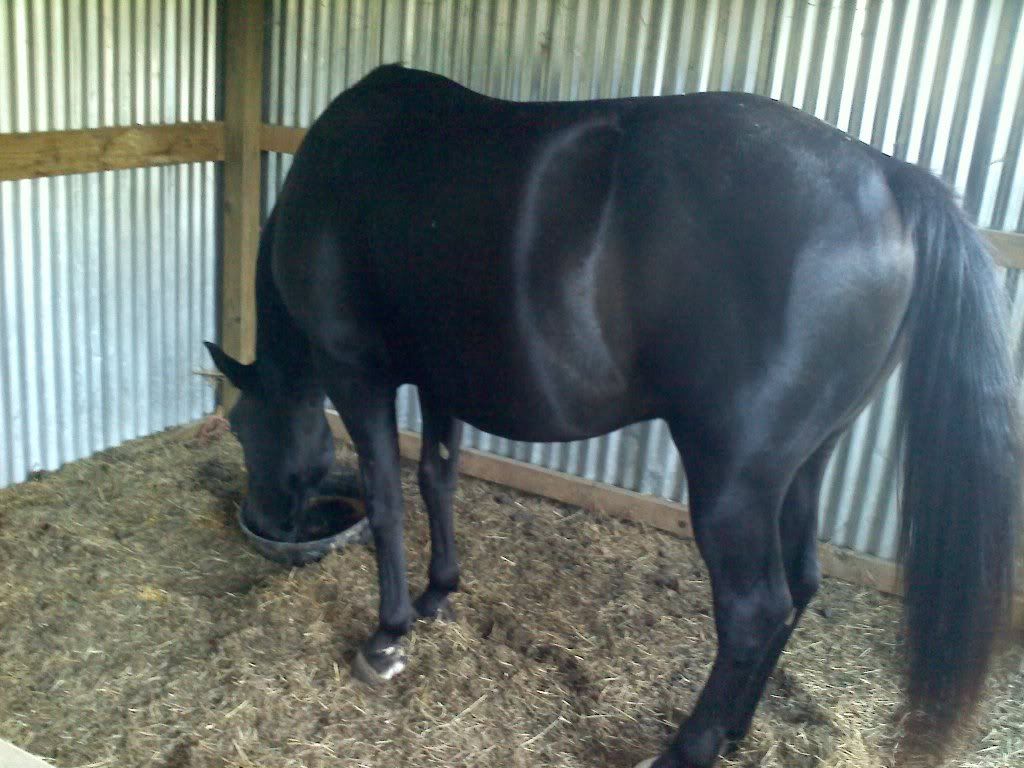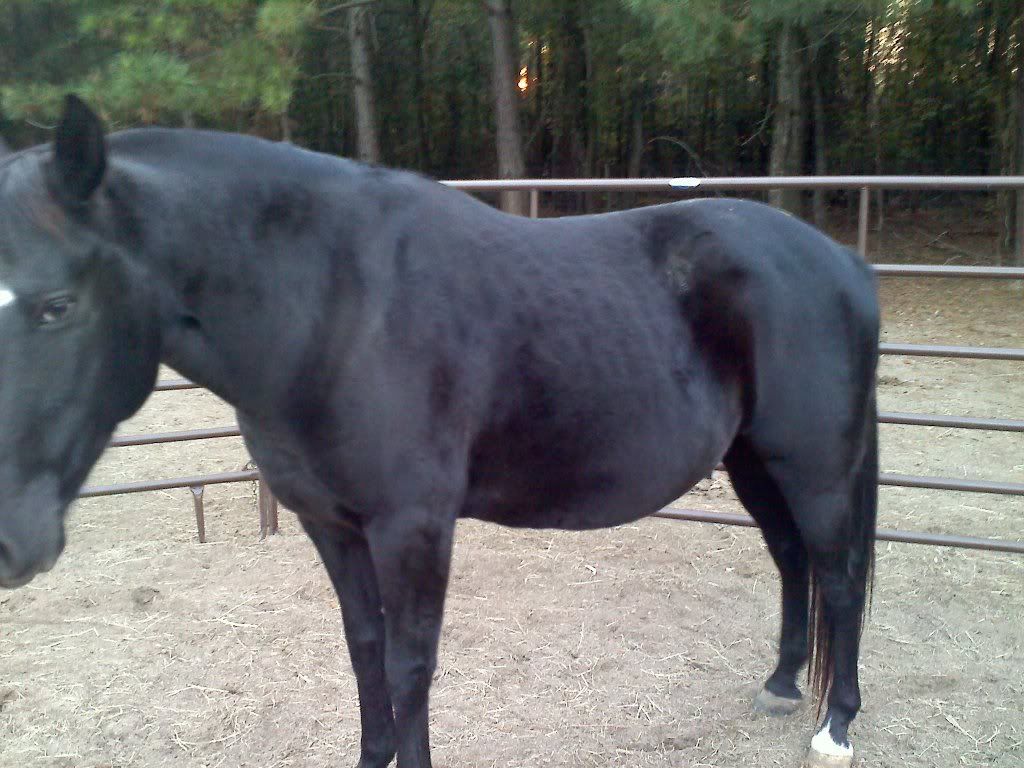 I used NU-IMAGE supplement. They also make NU-IMAGE Dark Horse. You can find it at most tack shops or local feed stores.
Or online
Nu-Image - Horse Skin & Coat Supplements from SmartPak Equine
---
One is closer to God's heart on a horse than anywhere else on earth!
Ill deff have to try that.. couldnt hurt her.
I heard paprika is great for black horses, but you need to stop giving it about a month before showing since it shows up positive in drug tests.
I use solid paprika. Two tablespoons a day.

BAK has paprika as the leading ingridient, but the other stuff is just a filler and lessens the effectiveness of it.

My bay gelding is, in mid summer, a beautiful rich dark bay, and the sun doesnt fade him to almost a buckskin anymore. Just take him off of it a few weeks before a show. Its best to start feeding it during winter, for it to be fully effective.
Posted via Mobile Device
neither paprika or BAK worked for me and i started it super early and feed about 2-4oz of it. i just use a fly sheet with uv protection. my horse still fades !
---
Gypsy & Scout <3
Everybody is a genius. But if you judge a fish by its ability to climb a tree it will live its whole life believing that it is stupid. ~Albert Einstein