View Poll Results

: Does your horse have a bridle path?

Yes
65
64.36%
No
25
24.75%
Maybe so
11
10.89%
Voters: 101. You may not vote on this poll
I always do, since it was ingrained in me during my Pony Club Day's.

I remember my Pony Club instructor in my level said to me "A loved Pony has a bridle path" so since then, I've always done it. lol.

Funny how Adults imprint things into you.
---
xD I like that quote MIEventer. My poor, unloved, spoiled pony without a bridle path...

Thanks for all the voting and responses everyone!
---
"He doth nothing but talk of his horses."
~William Shakespeare
Gunner has a sad, sad mane, so he already has a natural separation. Maybe as he gets healthier he'll grow some more there, but it may just be his natural look.

Hoover isn't ridden anymore, so I don't really see a reason to clip him, but I did when he was ridden. He has a fairly thick mane, so he needed it to help his bridle fit right.
---
"Sit tall in the saddle, hold your head up high. Keep your eyes fixed where the trail meets the sky. And live like you ain't afraid to die...don't be scared, jut enjoy the ride." - Chris LeDoux
I have some with and some without bridle paths.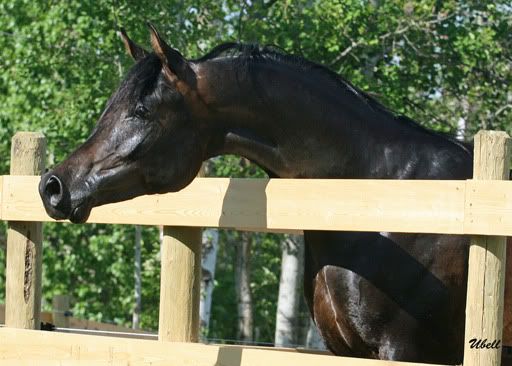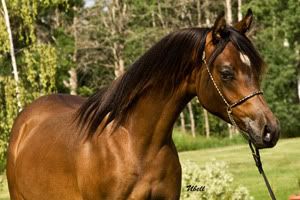 I think either way can look pretty, however, I do like at least a an inch or so for a bridle if they are working under saddle.
Kristine
My riding horses have bridle paths. I hate fighting to get their mane untangled from the halter/bridle and there's no head shaking because it's being rubbed or pulled.
*sigh*
Spencer... I LOVE that horse!
My thoroughbred had a bridle path back when he raced, and when it starts to grow back I really don't like the mohawk look on him, it makes him not look as "neat"...even thou we dont show. But I must admit the little mohawk does look quite cute
so I cut his.
---
Chad Barnes 6-16-85~7-22-13
Hero Act - Thoroughbred Gelding ~ Gunner - Quarter Horse Gelding ~ John Deere - Mini Gelding
Yes, I do, I use clippers, fold back her ear and cut the length from 1/2'' behind the poll to the tip of the ear. She's always been cut that way, and I wouldn't have the hair there to be in a tangled mess anyway.
ok so is it strange that rather than use real clippers I prefer to use one of those little purple horse razors? lol
does anyone else use those??
Sandie hates the clippers on her muzzle but doesn't care at all about that little razor :)
Posted via Mobile Device
Yes.. Actually i just touched them up today. Its easier to halter and bridle and also looks neat
The horses I work have bridle paths. The pasture ponies, not so much. I just think about how I get a headache when my hair is pulled back, then I wonder if it feels like that for my horse. So, I clip them if they spend any amount of time in a halter and/or bridle.