Foal
Join Date: Nov 2008
Location: scotland in the middle of nowhere
Posts: 50
• Horses: 0
grooming for showing although not showing
---
i wonder if anyone could help with a question
we have a 3 year old shetland
just starting to long rein ,and walk out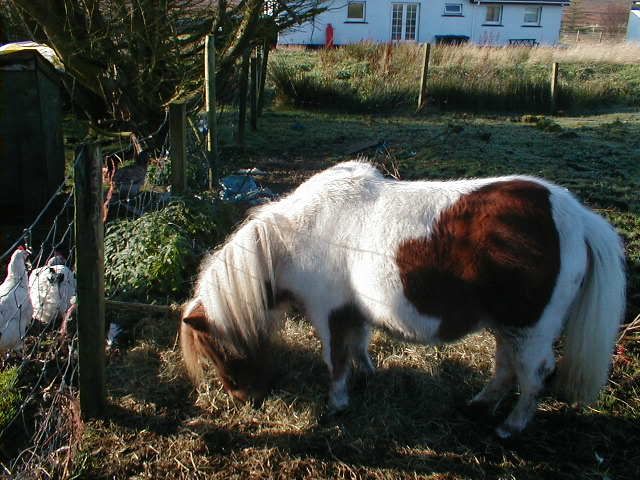 we will not be showing him however we really would like him to look good
he is obvously groomed and had a couple of baths last summer
we used a bog stanard shampoo they do in the local farm shop what would you have in your grooming kit to turn him out
products that you swear by ,
he's muddy at the moment as he rolls in the muddest place in the feild
why didn't we get a mud coloured pony ,it's a ****** to get out of his belly hair ,any ideas on that
he's only rugged during really bad rain days ,not in snow or wind or cold
as i said we probably will not show ,but would like now and again to turn him out as if we were ,anything that would help improve his over all health hooves ect
any suggestions to help ,is hoof oil still as good our local shop doesn't do it any more and we are just about in the next week or so going online shopping
what would you buy if it was yours apart from another pony
---
Where in this wide world can man find
nobility without pride,
Friendship without envy,
for his belly i would try using a curry comb,or a normal horse brush. And if its really bad i would use olive oil,with just a normal horse brush.I use olive oil on my horse for her main and i find that it works really well.I have the same problem with my horse.she is white,black,and brown.and the dirty stains don't look really good on her white paches....your horse is beautiful!!
Foal
Join Date: Nov 2008
Location: scotland in the middle of nowhere
Posts: 50
• Horses: 0
---
Where in this wide world can man find
nobility without pride,
Friendship without envy,
Similar Threads
Thread
Thread Starter
Forum
Replies
Last Post
New to showing! Help please!

Gidget

Horse Showmanship

10

01-09-2011

02:29 AM

The showing

Marecare

Horse Training

30

08-20-2010

06:40 PM

Showing!

Goosen

Dressage

5

07-08-2009

11:16 AM

Showing help?

lauraa94x

English Riding

17

04-23-2009

06:55 PM