The horror! D:
---
So my boys mane was at a really decent length, but getting a little shaggy, so I decided to trim it up a bit to make it even and clean cut again so I took out the trimmers and went to work. My boy decided to not cooperate and as I was about to click the button in on the trimming comb he jerks his head to the side, and the patch I was working on becomes VERY.. VERY.. short.

The rest of his mane was a few inches longer than that patch, and I simply had to make it all one length.

His mane is now an inch long and it looks SO.BAD..

It's horrible, because it's so short some of it won't lay flat [due to a cowlick, which usually isn't a problem when it's longer]

It looks so bad I just want to roach it-- Problem. My mother, and half the people where I board my guy are opposed to me roaching it. I also considered making it into a mohawk, my mom hate's the idea.

What can I do?? It looks terrible!
If it were me, I'd just leave it. If you roach it, it'll just take that much longer to grow back. Silly ponies!
I wish I could show a picture, he looks like the poor little boy who's mom forced him to get an awful haircut the day before picture day.
Just band it regularly to ensure it stays on the side it's supposed to, and just let it grow back out! I'm so glad my mare just loves being groomed and loved on in that way, she just stands there, sometimes literally for hours, for me to make her beautiful! Hahaha
---
"The ideal horseman has the courage of a lion, the patience of a saint, and the hands of a woman..."
poor you...
---
"Good things come to those who wait… greater things come to those who get off their ass and do anything to make it happen." - Unknown
Why can't you roach it? If it's your horse, it should be your decision...

However, if you do roach it, it will just grow out to look just the way it does now, although possibly more evenly.

I'd get some MTG and start applying that to encourage speedy growth. And get pictures! =]
---
"Great spirits have always encountered violent opposition from mediocre minds."

My 'whoops' moment:
After:
Now: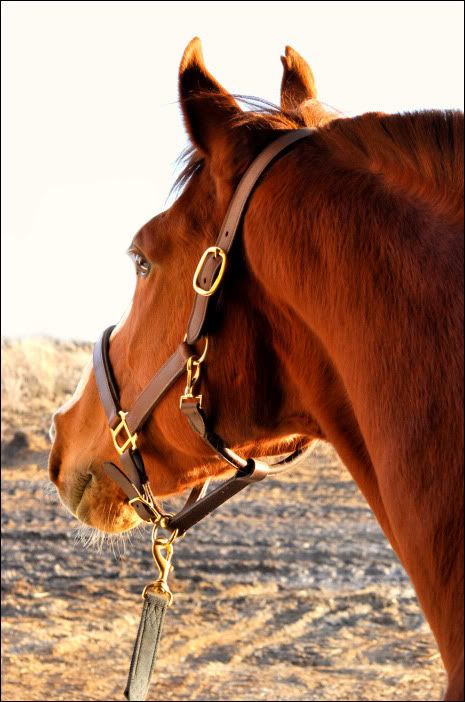 ---
The lovely images above provided by CVLC Photography cvlphotography.com
aww the second pic looks cute!
---
~ Hope is never light years away ~
JustDressageIt- That "oops" looks very similar to my oops, how did you get it to all stand up in a neat little mohawk?
if you roach it tis going to eventually go back like that. i think loosely braid it each day will make it lie down though he look really cute like that!