I canít believe I did it...
---
Iíve done the unthinkable. When my Dakota was born four years ago, I swore to myself that Iíd never cut his mane and tail except for trimming and keeping his bridle-path cut.
Well, forget that. My friend was over earlier and managed to convince me to hog my boyís mane since we know that Gypsie looks good with any length of mane, but Dakotaís always had a long mane.
So, I did it. I used scissors to cut it as short as I could, but then none of my four sets of clippers would work (theyíre old), so I had to use the scissors to even it up as much as I could.
Afterwards, I borrowed my friends clippers and finished the job (this was also Dakotaís first time ever having clippers used on him... he stood perfectly and left me finish his mane, clip his whiskers, clip the long hair on his lower legs, and clip his ears).
Anyways, yeah... I broke my promise to myself...
But... I like it!!! Dakota looks -huge- with a hogged mane... it makes his neck look longer (not that itís short, lol), and for some reason he looks taller and very much like his grandsire now (except his grandsire is black... and taller... and has a mane...).
Anyway, picture-time!
Before (with his beautiful long mane...)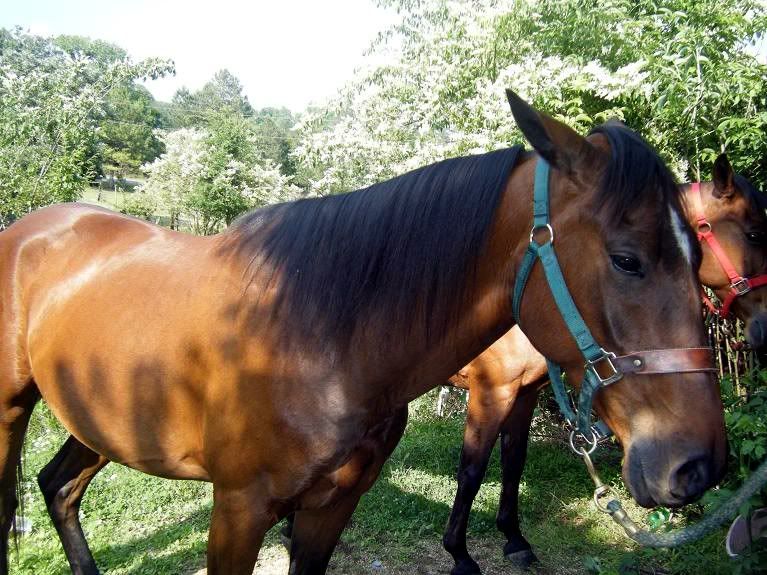 During (as you can see, his mane still looks kinda choppy...)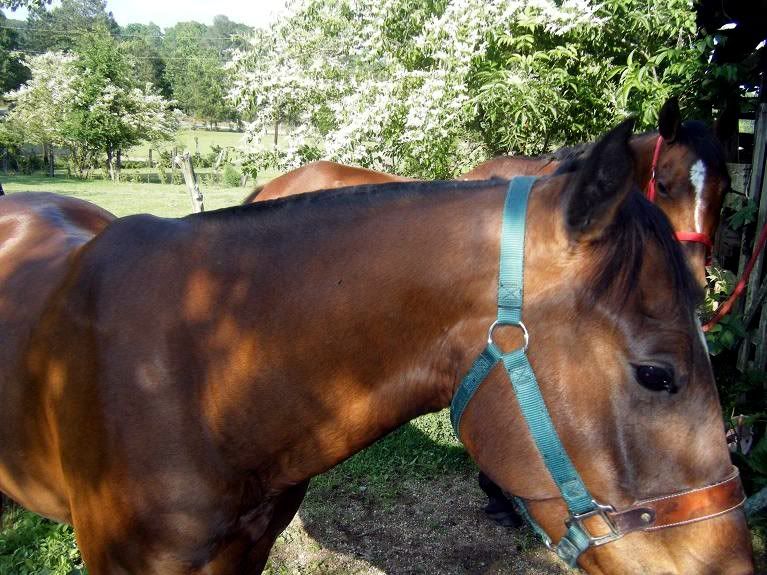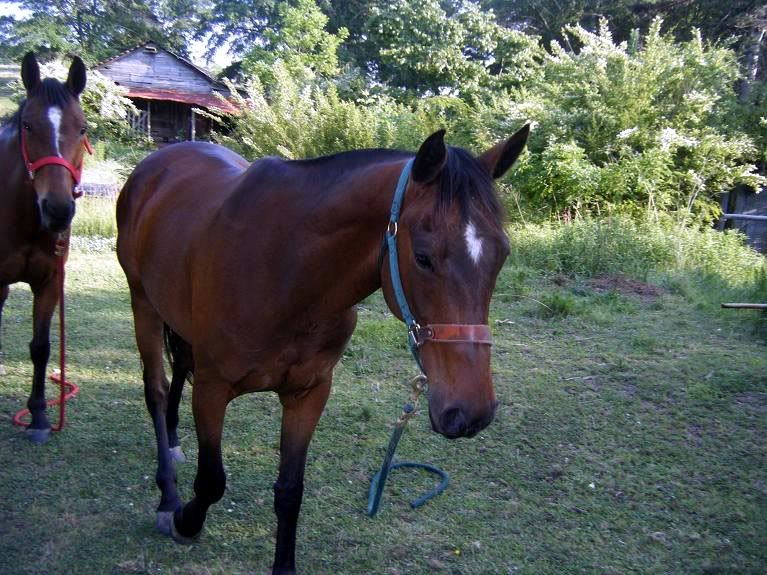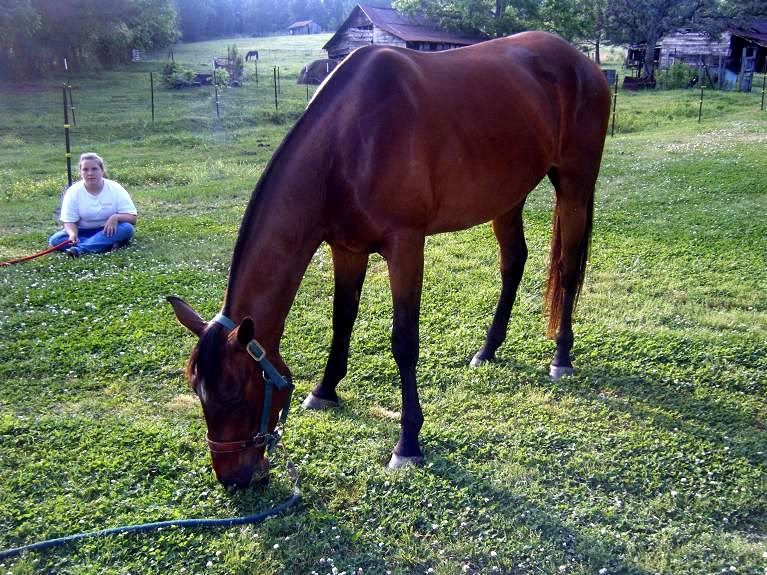 Done (and now he has no mane...)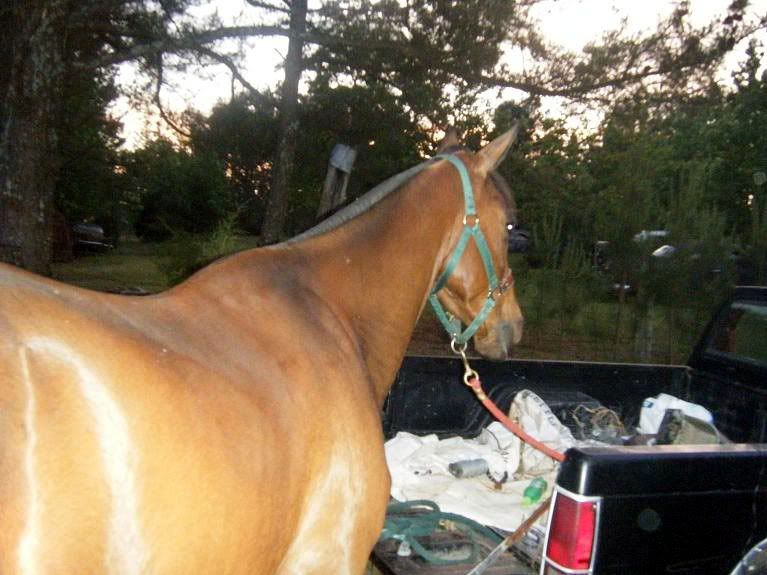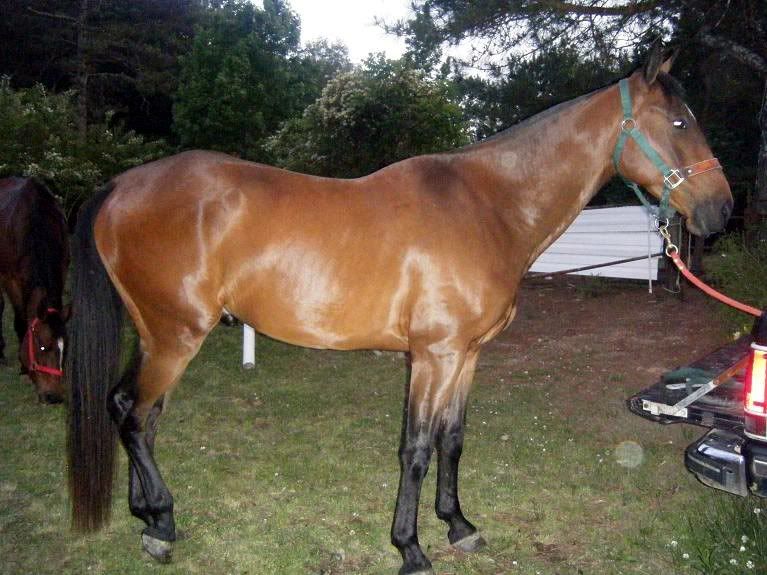 Hair (the mane that got cut off... Iím keeping some of it and the rest is going to my grandfather, who makes stuff like tomahawks and other ĎIndianí weapons and wants to use the hair for decorations)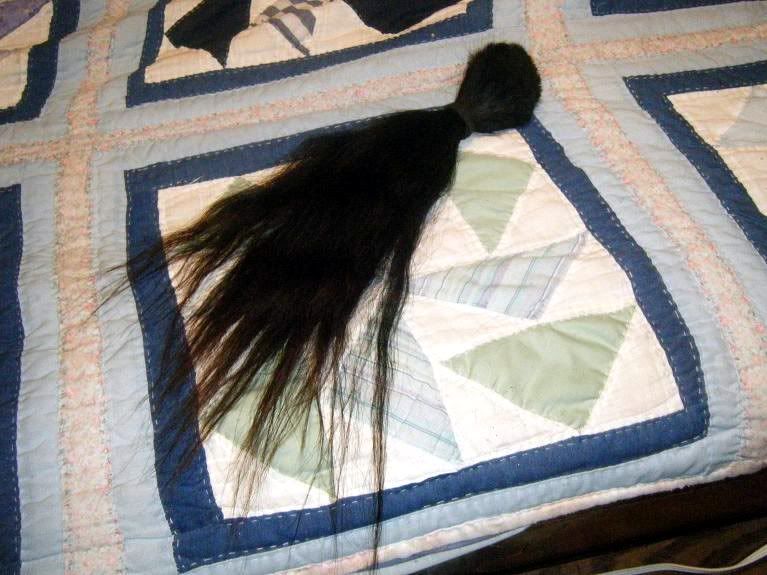 And one of Gypsie (to show off her dapples, lol...)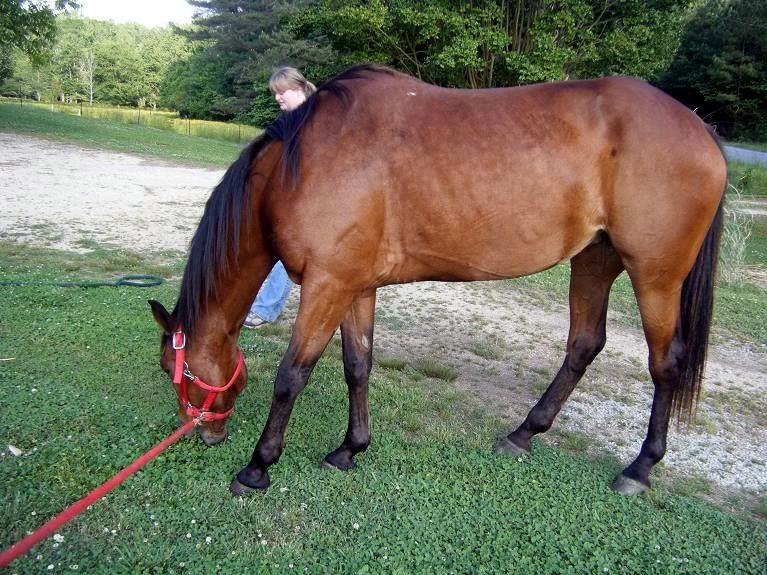 ---
Horseshoe Loop Farm: Home of Gypsie (22 y/o TWH mare), Dakota (10 y/o TWH gelding), Codie (18 y/o Walkaloosa gelding) & Harlow (9 y/o APHA mare)
He looks really good with it roached! He definitely has the neck for it.
---
Fabio - 13 year old Arabian/Lipizzan gelding

~
Rest peacefully, Lacey.

Foal
Join Date: Dec 2008
Location: I am omnipresent (mostly Alberta...)
Posts: 201
• Horses:
2
IMO he actually looks better with it roached! I usually like a horse with a mane, but he looks so good!
---
Where there's a bay, there's a way!
Thanks guys! I'm about to go do some more touch-up work on him... lol.
---
Horseshoe Loop Farm: Home of Gypsie (22 y/o TWH mare), Dakota (10 y/o TWH gelding), Codie (18 y/o Walkaloosa gelding) & Harlow (9 y/o APHA mare)
I don't normally like bays with roached manes, but he looks REALLY good!! Wow! And it does make his neck look longer, very nice!
---
~Do Your Best, Prepare For The Worst, Then Trust GOD To Bring The Victory~Proverbs 21:31
He looks pretty spiffy!
---
"The ideal horseman has the courage of a lion, the patience of a saint, and the hands of a woman..."
Ooh... he looks NICE! Good job!
---
<3 Bee, 12 year old bay OTTB mare
He looks awesome in roached!
Some horses look plain silly with them...I especially like how you left his forelock :)
---
Wait! I'll fix it....
Similar Threads
Thread
Thread Starter
Forum
Replies
Last Post
Canít get my mare to setup

MistyAcres

Horse Training

3

04-12-2008

12:21 AM