I Chopped the Mop!!
---
Ok guys:) So Heidi was looking a little too "mop-like" with her ridiculous amount of hair lol. Now, I usually love love love a long mane...but with her body weight and condition it made her look even worse! You couldn't see the neck to begin with! I decided to chop it and then clean it up so I present to you the before and after pictures :)
BEFORE: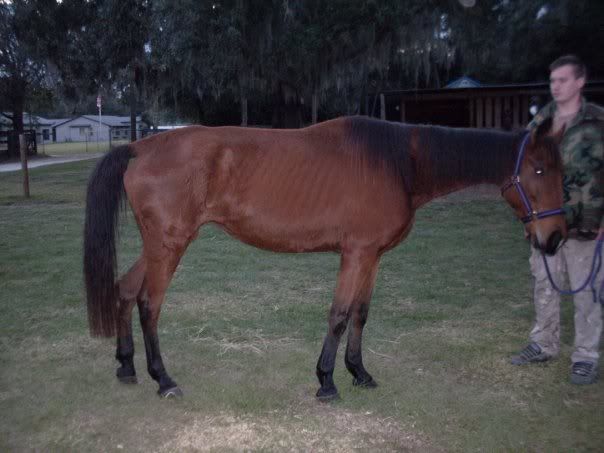 AFTER: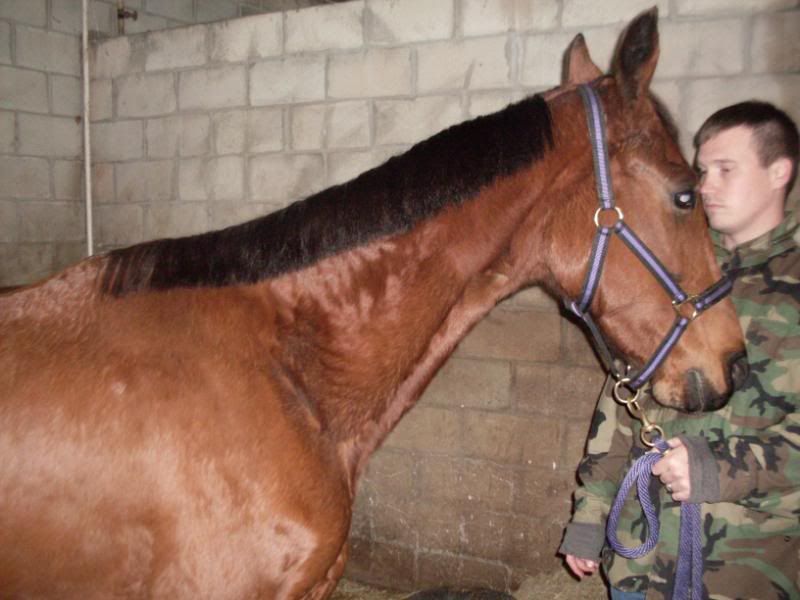 and one just to show how cute she is :) My hubby was in the middle of making a comment on how big her ears are...I think they're CUTE!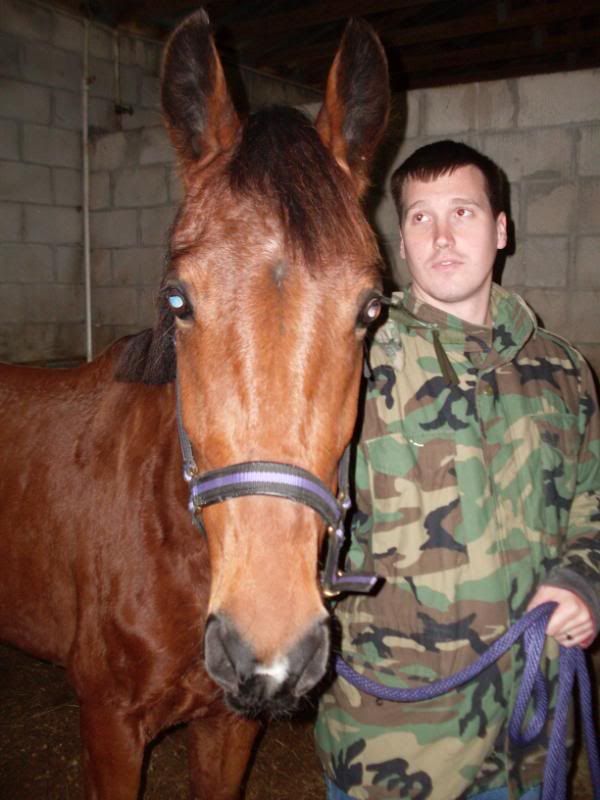 So what do you guys think? It was my FIRST time ever doing anything like that so I hope it came out ok!!
First of all he is so cute
secondly it looks really neat and tidy
---
Live to ride. Ride to live.
Awe She is adorable, and you did a great job !
Did you scissor cut it or pull it ? because it looks abit thick.
Really great job! Shiloh's mane is like that and I just whack it off with scissors. It never looks as good as what you did. Looks like you took some time with it.
---

"Until one has loved an animal, part of one's soul remains unawakened..."
- Anatole France
Awww, she is a doll. And the cut does make her look much better, you can actuallu see her lil neck now. I think the short "bob" look to it kind of just fits her... And Tom has hugeo ears too, I think they are cute.
---
Ω Horses are a projection of peoples dreams Ω
I think she looks adorable! You did a great job.
Thanks guys :) I have Rheumatoid Arthritis even though I'm only 22...but I can't 'pull' a mane the traditional way so I cut it with scissors to get most of the length off and then used a razor pull for the rest of the way. I'm going to thin it out a bit more towards her poll because that's the thickest area, but I thought it came out pretty decent for my first try lol!

I do like her 'radar ears' too, gives her personality :)
Very cute indeed
---
"The ideal horseman has the courage of a lion, the patience of a saint, and the hands of a woman..."
She's adorable!
---
HORSE RIDING:
The art of keeping a horse between YOU and the GROUND!
Alot better than I can ever manage to do! :)

She's super cute, I just can't wait to see her with weight on, I think she is going to be stunning. Right now she makes me want to cry.