View Poll Results

: Long or Roached

Roached
15
48.39%
Long
16
51.61%
Voters: 31. You may not vote on this poll
Let it grow or keep it roached?
---
I hogged my minis mane last summer due to the heat and have since kept it roached. I'm cintemplating keeping it roached or letting it grow out. It SUPER thick(3 inches wide at the base) and full. It gets hot in the summer and he sweats under it when long. What do you guys think?
Roached now(needs trimmed)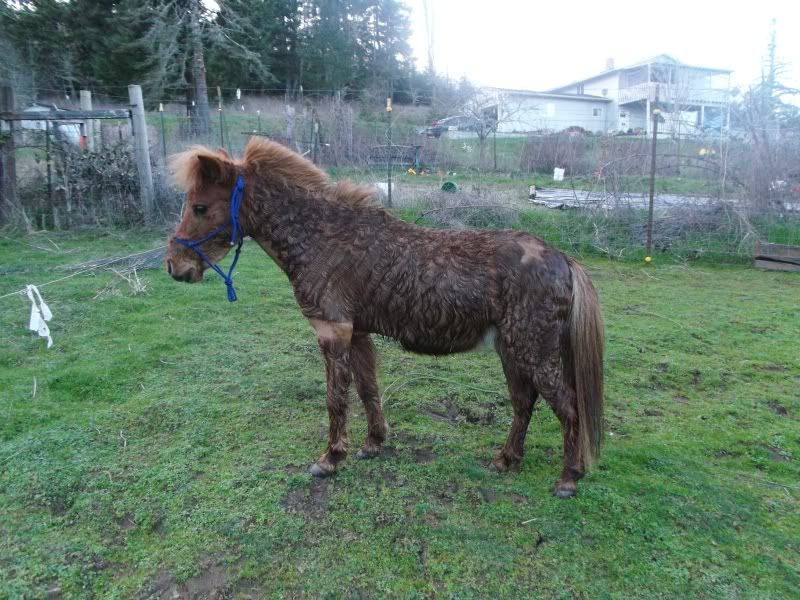 Roached last summer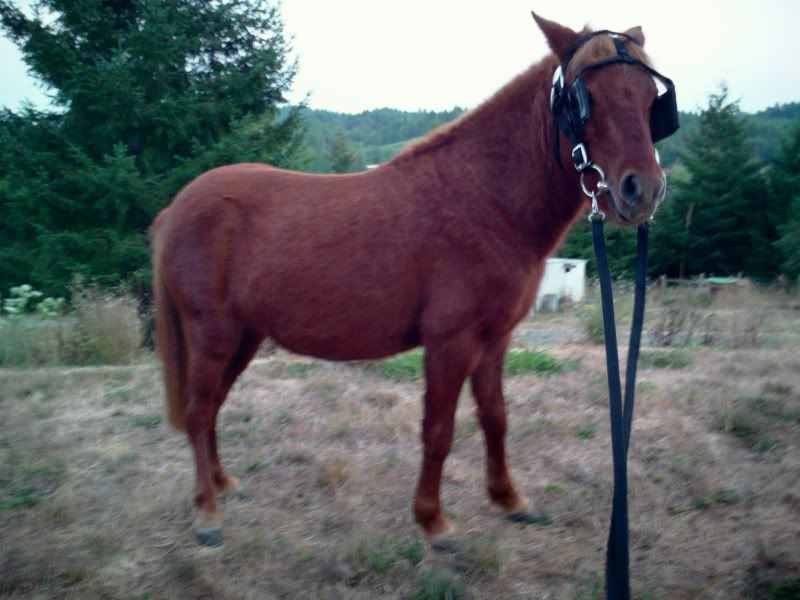 Full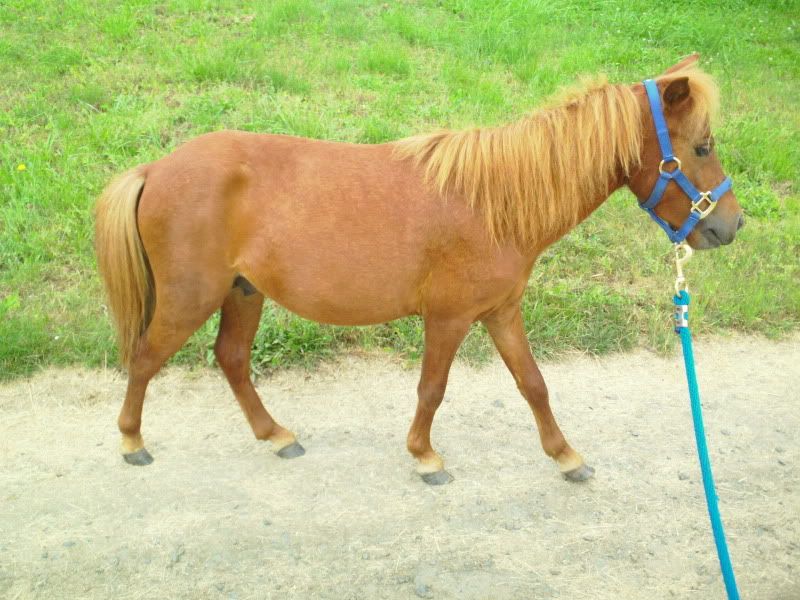 Teen Forum Moderator
Join Date: Dec 2010
Location: South East Texas
Posts: 7,157
• Horses:
2
I think it either one looks fine, but only when its well trimmed when he's roached. Right now he looks like a strange trojan horse, but in that second picture I think it looks super cute on him. Roached mane has to be maintained and trimmed at least once every 4-6 weeks to look tidy.

If you do grow it out, you might trim it all closer to the same length though, and band/braid it while its growing out. You can also braid it in the summer to keep him cool. Thats what I do with my mini mare, who has super thick mane as well that reaches almost to her shoulder (was past her shoulder, but she got hot and rubbed it out when I forgot to braid her >.>) and she stays cool. I do a fast and easy running braid, and re-do it every 2-3 days.
---
Everyone in your life is meant to
be in your journey, but not all of
them are meant to stay till the end.
I like it roached....super cute in the 2nd picture.
---
The love for a horse is just as complicated as the love for another human being...If you never love a horse, you will never understand.
I'm a fan of long manes and tails. I say let it grow.
Posted via Mobile Device
Awww!! He looks so cute with a roached mane.. Not every equine can pull it off-- he does.
If he's really sweating, then it's better for him to have his mane roached. It'd be like wearing a sweater when it's 90 degrees. It doesn't make sense.
I have this vision in my head that minis and small ponies have long, frizzy manes and forelocks. It ups the cuteness factor significantly.
---
This is what happens when you have democrats in office
I would leave it long!!!
If he sweats alot maybe you can braid it up summer time.
---
R.I.P Duke <3
No hour of life is wasted that is spent in the saddle.~Winston Churchill

I don't know if you get horse flies or deer flies where you are, but I like it long expecially driving. It helps keep the flies off, he can shake his head and get flies off both sides of his neck.
You can braid it and it will still work for flies.
Grow it out, but pull it so its thin.