Lets see those manes!
---
For our Halloween "festival" at work, a bunch of the other volunteers and myself (I wonder if that's grammatically correct) braided the horse's manes and tails.
What styles of braids do you guys put onto your horses? (: For my mane braids, I tried to do a different style for every horse, even if the difference is subtle.
The manes I decorated... ("pinched" the girl's face out because she's 12 rofl)
What happened AFTER his forelock "knobby" was taken out...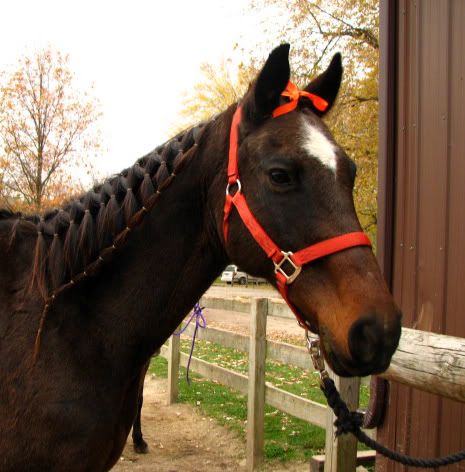 At the end of this braid (where the hair hangs down), there was a ribbon... but it fell off. :(
Other braids:
(Also lost ribbons)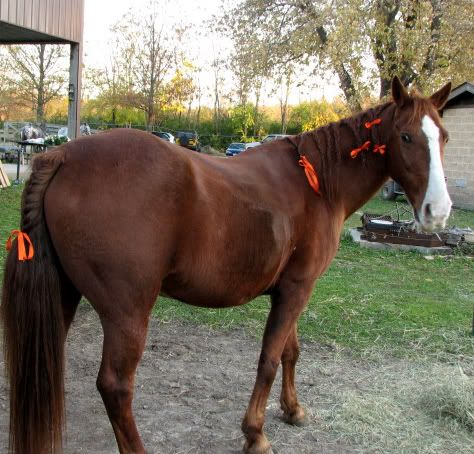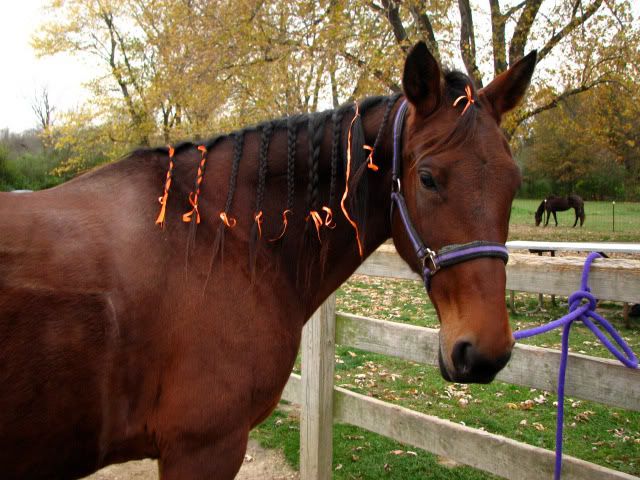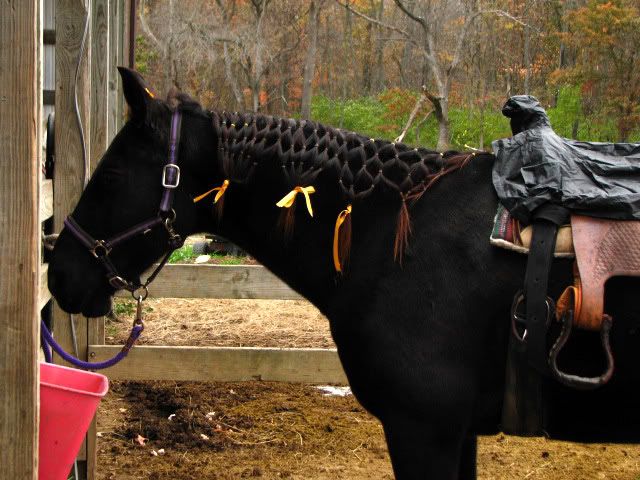 All of the photographs by yours truly. (:
---
"Adapt or perish, now as ever, is nature's inexorable imperative." (H.G. Wells)
| Missile Sweet Studio |
Heres the braid i used to do on my cousins pony, before he was put to sleep. :]
Similar Threads
Thread
Thread Starter
Forum
Replies
Last Post
Manes, let's see them!

StandingOvation

Horse Grooming

113

07-24-2011

02:51 PM

Manes, Manes & More MANES!

fuadteagan

Horse Pictures

12

06-21-2011

10:00 PM

Manes!

redrooster

Horse Grooming

13

05-26-2011

10:10 PM

Manes!

chelssss(:

Horse Grooming

21

02-21-2009

11:51 AM

Manes?

wordstoasong

Horse Grooming

8

08-22-2008

12:27 PM