This is Malachy's mane, very thick despite foalie's attempts to pull and thin it for him.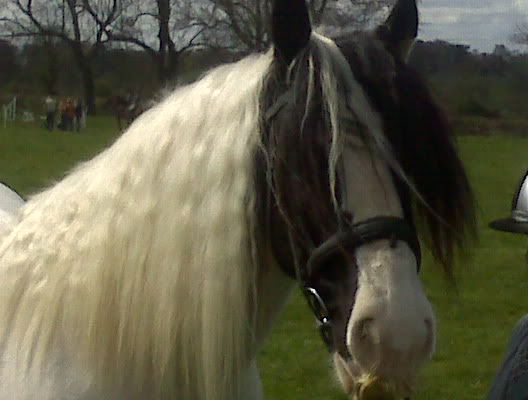 And his tail to match;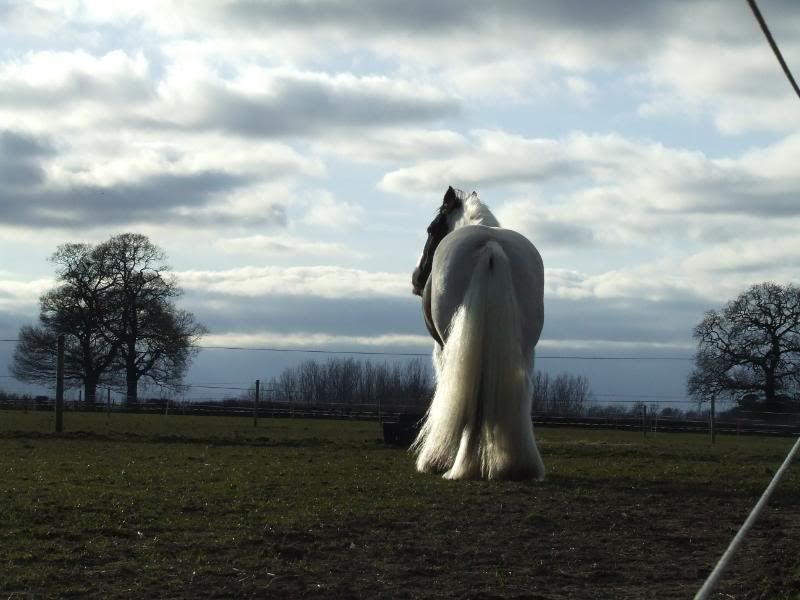 His mane is bad because it gets chewed off by Princess & a few other horses
. It sticks strait up but I tried to band it down (didn't work very good)
---
$ I LOVE BARREL RACING ! $
At least his lack of mane doesn't affect his showing! Congrats on the 1st place!
---
Sonya ~ 5 yr old Appaloosa/Welsh mare
This is maybe a few months after I got him, so it haden't grown very much
And these pictures are from just a few days ago
Its been maybe about a year and a half
Thanks! He's a really good boy! He won all around in western, english (including jumping) and rodeo that day!
---
$ I LOVE BARREL RACING ! $
Cinni =)

First picture was her a few days ago.
Second picture was her when I got her.
---
Last edited by MNRescue; 07-27-2010 at

08:12 PM

.
Ooh! And Diablo
How could I forget. lol
Patches:
He keeps rubbing out the section of his mane where it switches from black to white hair...maybe roach him? :/
Scotch: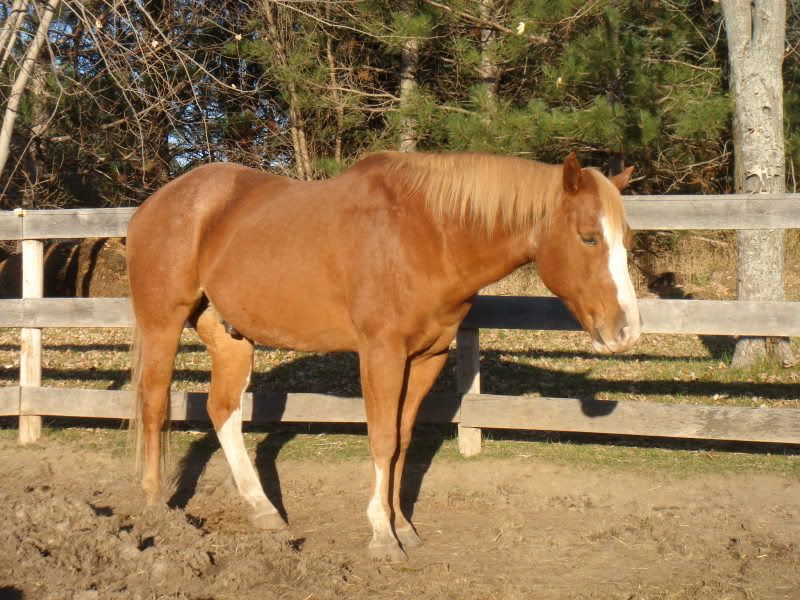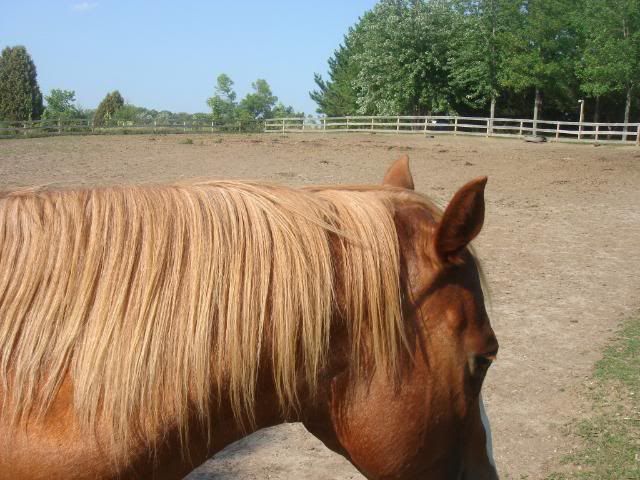 Poor Scotch before he rubbed his beautiful forelock off last winter. It is about 4 inches long now, but hopefully it will catch up soon. I have never cut his mane except for a bridle path.
Kubie: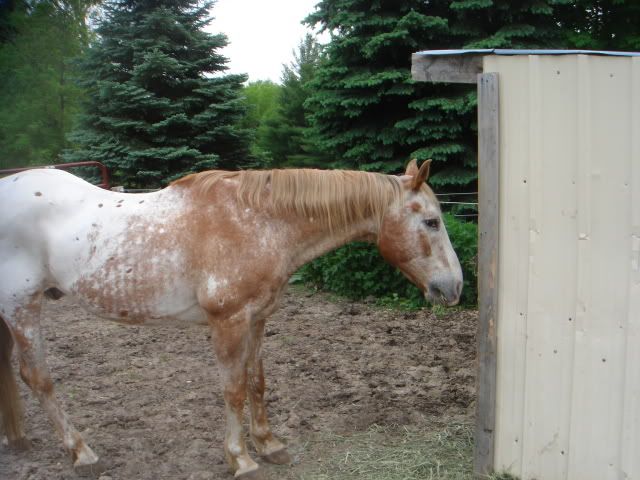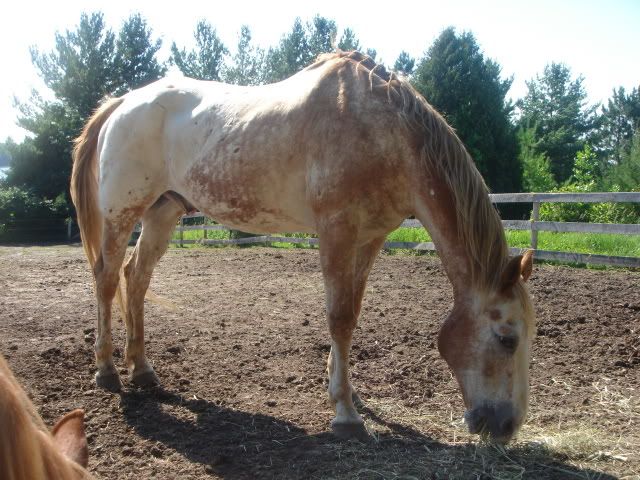 His mane is VERY thin, but it seems to be getting longer. Quite the feat for an elderly appaloosa!
---
| Kubie, Appaloosa (RIP) | Patches, Pinto Arabian Pony | Scotch, Paint Quarterhorse |
Caleb's mane hasn't changed much since I got him,
Two summers ago, before he was mine:
Last summer, my first summer with him:
This summer, our second summer together:
Its roughly 10-11" at the top/forelock and about 21" at the longest point, it looks a lot shorter than it is because he has a fat Percheron neck. In the first picture he was actually fit and he was stretching his neck, so his mane looks longer.
But Caleb's mane is weak compared to Paulo's he has a beautiful mane. very wiry though.
Picture 742.jpg
This is my Filly Serenity, she has a beautiful, thick mane and tail, not like her momma that is for sure. Her momma had the typical Appaloosa mane and tail, I got lucky with Serenity: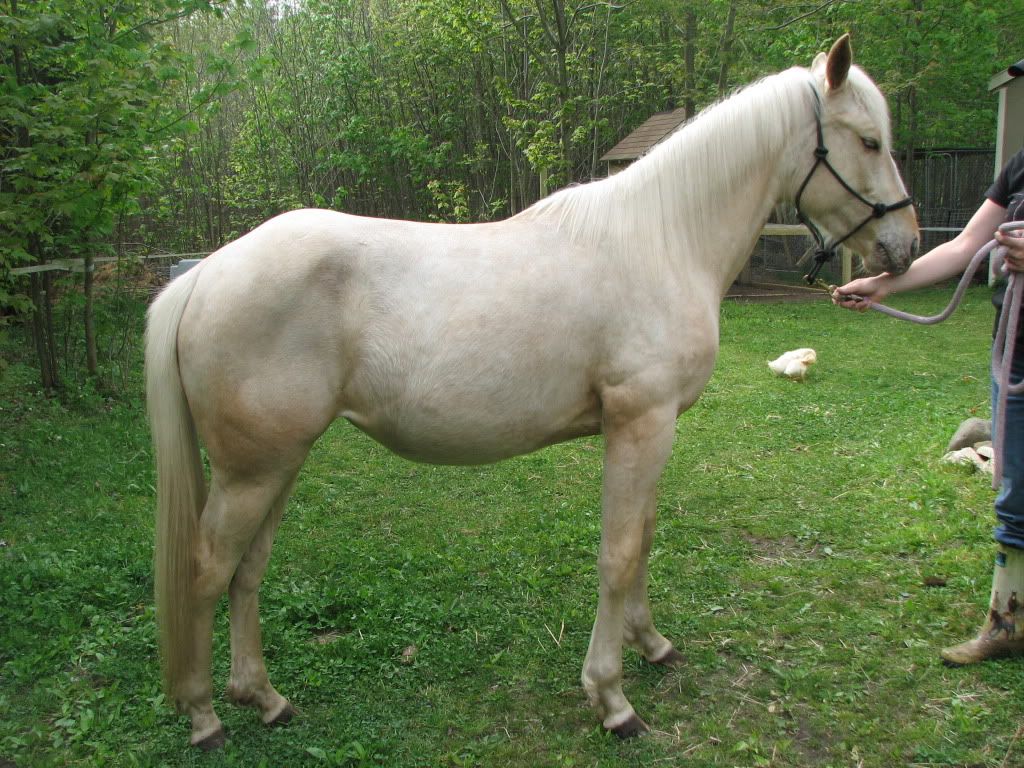 Here is a pic from last year: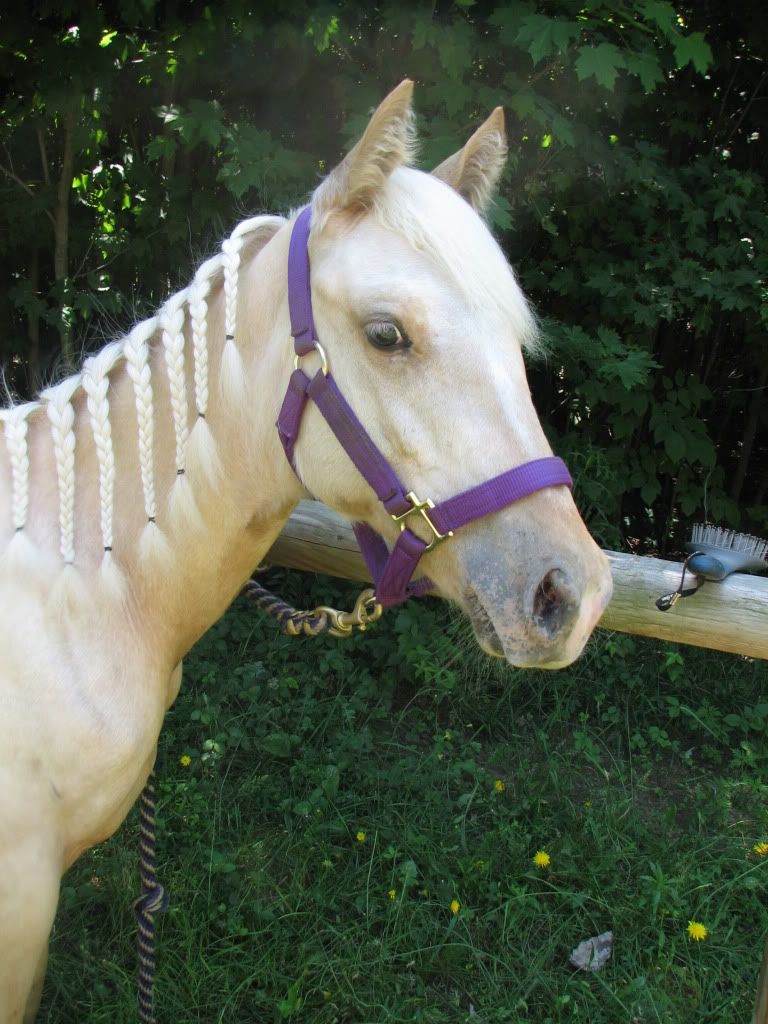 Here is a pic of her momma, I owned he for 5 years and NEVER cut her hair, it just didn't grow!
---
Owned by a BEAUTIFUL, very SPOILED Palomino Appaloosa:
Sheza Flash of Gold "Serenity"
Similar Threads
Thread
Thread Starter
Forum
Replies
Last Post
Pulling manes?

Magnum Opus

Horse Grooming

7

07-10-2010

08:28 PM

Trimming manes

Trissacar

Jumping

19

05-24-2009

01:07 PM

Shortening manes

rodeogirl309

Horse Grooming

4

04-17-2009

12:39 PM

Manes!

chelssss(:

Horse Grooming

21

02-21-2009

11:51 AM

Manes?

wordstoasong

Horse Grooming

8

08-22-2008

12:27 PM