Started
Join Date: Sep 2009
Location: Port Orchard Washington State
Posts: 1,870
• Horses:
3
My two girls. Right now it hangs right bellow both their necks. I don't have a straight on picture of Caleigh's Clydesdales mane. I should have taken one today when I went out to talk with the vet. This is the most recent decent mane picture that was taken last year. It's about 3-4 inches longer now.
Legacy's my vanner mare is recent. It was from the show this past weekend. She cleaned up in her halter Utility class. The judges LOVED her. She has rubbed out the middle of the black section on her blanket
so now that the weather has warmed up I've pulled her blanket.
And Nav is GORGEOUS!!! Love that mane! and the grumpy grrr face.
---
When life gives you lemons....chuck em at whoever is giving them to you!
I don't want lemons! I want cookies!
I've never cut Sienna's mane
---
Not even a bridle path.
I need to get a better photo of her mane, but here are a couple: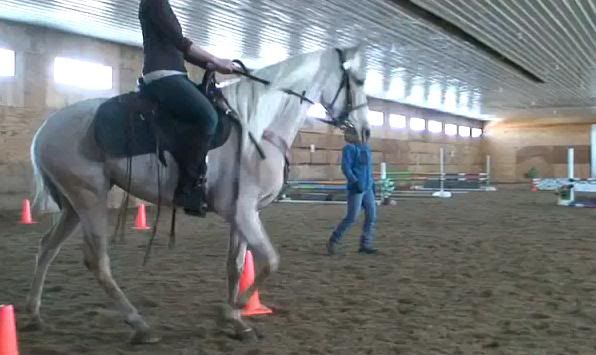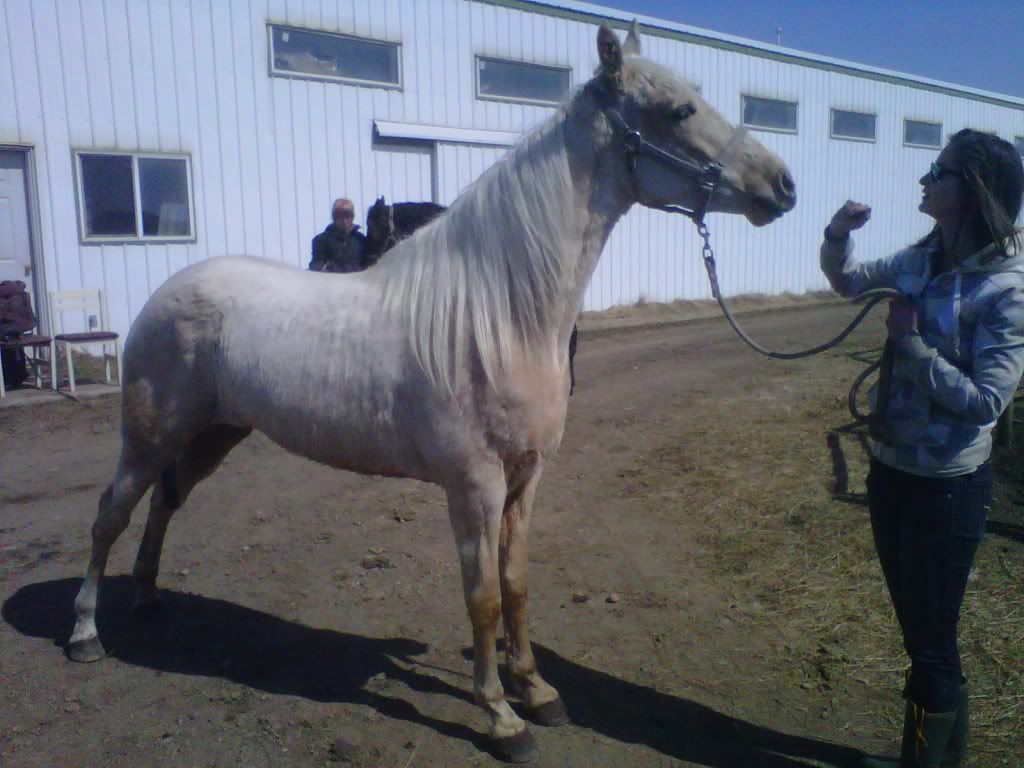 :)
I love long manes so I am in the process of growing my Arabs mane out, it my not be super long but it is SUPER thick!
Picture 7 of 9 from More photos of my Arab xD
Its quite annoying since its so thick I cant do much braiding with it without it looking weird... Lol sorry, its a hard picture to see his mane on, but I dont have any other ones.
---
E v e r y horse is good for something. You dont throw a whole life away just cause he's banged up a little...
Devas mane is super silky, thick, and about halfway to the bottom of her neck. However I have decided to pull her mane because I think it will look a bit more classy with eventing. Personally I like short manes or really long manes. Also, it's Florida, so short mane it is. Though she not very happy with the pulling process*takes out twitch*
Seriously though I'd only pull a few hairs at a time and she'd be slaming me into the walls. So now she goes through some serious groundwork and yes the twitch which relaxes her very much. Ill take some pics later of her with her pulled mane.
DSC00235.jpg
DSC00242.jpg
And a few of Brandy who has a VERY thick mane. However it doesnt not grow longer than the bottom of her neck as she does not live in braids.
221779_1848860495906_1072505448_2016445_1291823_n.jpg
250173_1900412304669_1072505448_2074982_893551_n.jpg
Brandy.jpg
Oh and the bay at the bottom is a filly my trainer bred from her arabian mare.
I love short manes on sport horses - I think it suits them but wow some of these manes are gorgeous (the long ones)
Both my horses are sport horses and regually plaited etc so they have short manes
Prada:
(and this is long for her)
Kazz
She went from this as a baby:
to this taken the other day (She was broken in jan this year - is only 4)
My Auntie's Stallion - Jack the lad - has the most amazing mane i have ever seen he is stunning! 14hh Welsh D 6yrs - enjoy :)
here are cooper and jack 1st the are both 3 years old jacks winning because cooper rubbed his out so he got it roached off and started again. and chester! this pic doesnt do his mane justice!
Similar Threads
Thread
Thread Starter
Forum
Replies
Last Post
Pulling manes?

Magnum Opus

Horse Grooming

7

07-10-2010

08:28 PM

Trimming manes

Trissacar

Jumping

19

05-24-2009

01:07 PM

Shortening manes

rodeogirl309

Horse Grooming

4

04-17-2009

12:39 PM

Manes!

chelssss(:

Horse Grooming

21

02-21-2009

11:51 AM

Manes?

wordstoasong

Horse Grooming

8

08-22-2008

12:27 PM