Ordered the SleekEZ
---
With all the shedding going on and everyone looking for the best way to remove the hair, I saw lots of good reviews on the SleekEZ. So I went ahead and ordered it. Should be here in a few days. I can't wait to try it! I got the 5" blade for dogs because 1. I have a mini horse 2. I have shedding dogs. The 10" blade seemed like over kill lol I can't wait till it gets here.
my hair monster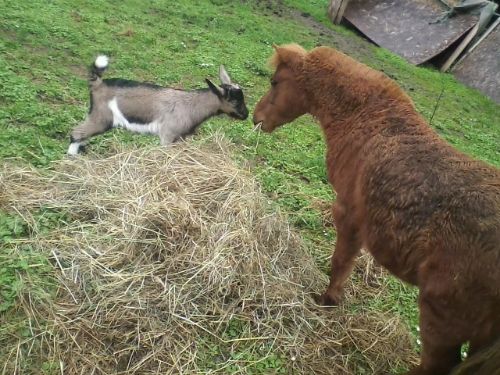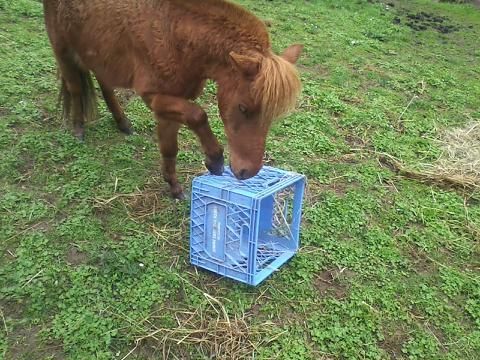 Foal
Join Date: Jan 2012
Location: Westmoreland County, Pennsylvania
Posts: 203
• Horses:
1
I ordered the SleekEZ last week in the 5". It just came the other day, but they sent the 10" and I was told to just keep that one. Well, I used it for the first time last night and it is fantastic!!! You'll love it! It worked wonders on my shedding beast of a pony!
---
~ Whoever said diamonds were a girl's best friend, never owned a horse. ~
Follow me on Twitter @HorseLvr83
I also ordered one and it is really nice.
---
Celeste
Carpe Diem!
I LOVE my sleek ez, I actually just got a new one a few days ago because my other one grew legs
, here are the results of 5 minutes of work on my moms horse, fyi is belly still has clumps because the jerk tried to kick me when I tried to get them off. Next time I'll have a halter on him so I can correct him better for his jerk behavior.
I got a ton of hair off my old guy too, but I forgot to take pics this year(have some from last year or 2 years ago tho)
That's it. I've had one of these on my wishlist for forever now. I'm ordering it
I love my SleekEZ! It works great and gets so much hair off. Henny likes how the blade takes care of his itches, too.
Posted via Mobile Device
I just ordered mine as well! Super excited, lol!!
I got in the mail a couple days ago and LOVE it! Took the hair right off the hairy beast! Also worked AMAZING on my SILs ChiPom who when she walks by you your covered in hair lol With all the hair in a pile it looked like I shaved her.
I just keep a couple fine tooth hack saw blades in the tack room. They're a little more tiresome on the fingers because of the small grip area, but work exactly the same for super super cheap.
ARe these somewhat like a furminator? Ive never heard of them. Love my furminators though