Pretty Manes!
---
Sooo, when we purchased Sundance in the Summer of 2009, his mane had been picked out by the fencing and his pasture mates. It was very gapped and we ended up pulling it up to the shortest gap. It turned out well, but at about 4 inches in length. We cleaned him up nice and picked his mane and tail today, and boy has his mane grew out nicely!! I get the feeling if it keeps growing like this, I'm gonna be a happy girl! I LOVE a nice mane on a horse! I'd love to see others as well...
---
That is a very pretty horse. I can't wait until Annalie's mane grows back. I have a feeling it's going to be REALLY long and REALLY thick.
Her mane then: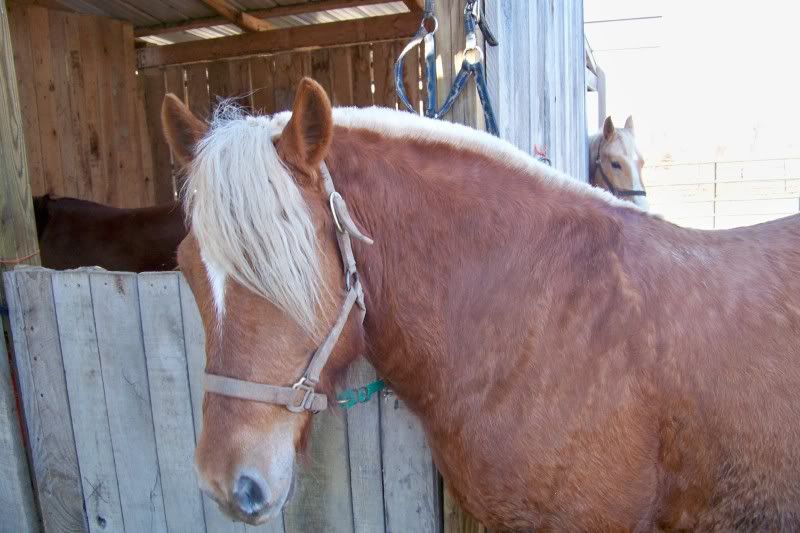 Now: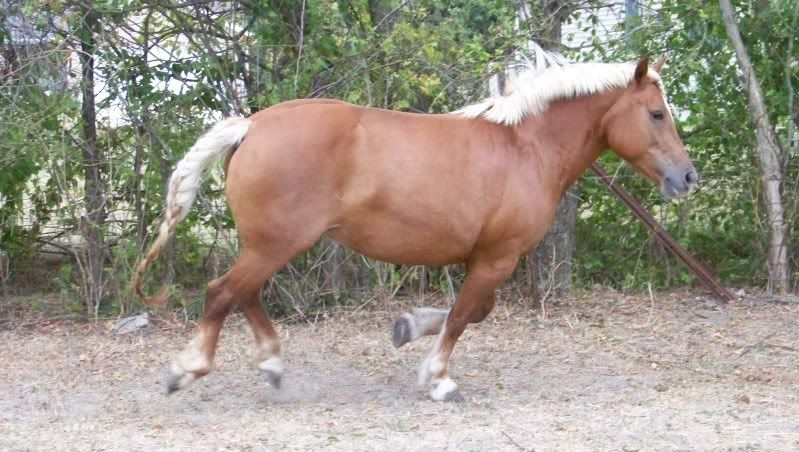 I like Arabella's mane because I can braid it.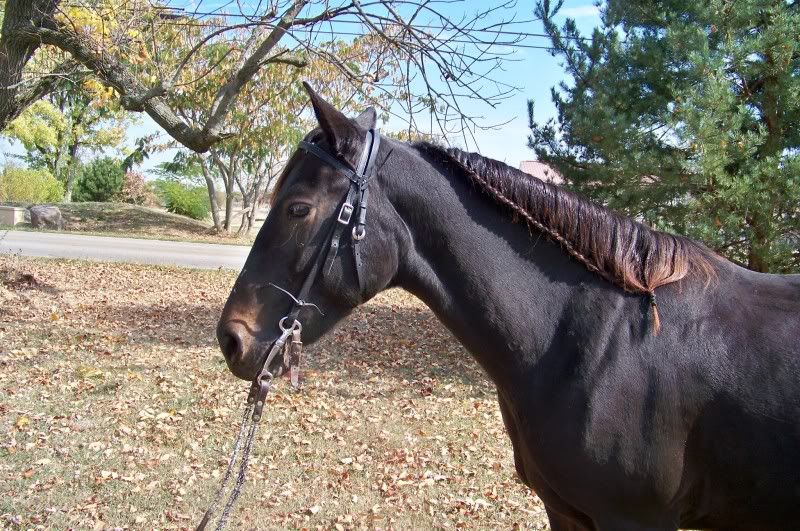 ---
100% Anti-Slaughter and PROUD of it!

wish my mare had a good mane like all your horses :P my horses is oooo feral it looks like a birds made a nest in it :0
---
Cross Country- The act of hurling yourself and your equine partner at a stationary object with poise and grace while attempting to survive...

I keep our horses' manes long because I LOVE braiding them in the summer....helps keep them cooler.
Gosh, you guys! Your horses are gorgous! And their manes ;) My horse was out in a corral with others for 6 months before i got him, and his tail isn't past his butt, its dry, brittle, chewed... and his mane is thin and chewed off in places! :( I'm thinking about buzzing it even (which will be VERY short!) and letting it grow.. I'm getting MTG tomorrow, what is that like? good? for his mane and tail. I've got like five leave in conditioners ready, and flax seed oil for the occasional bran mash.... AHH! so much work for a little bit of hair! But i hope it growss! <3