View Poll Results

: Should I pull Maia's mane?

Yes
7
41.18%
Yes, but I'm not happy saying it.
4
23.53%
No
6
35.29%
Voters: 17. You may not vote on this poll
To pull or not to pull?
---
I love Maia's mane, but it gets so unruly if I don't brush it every couple days that it's a pain to try and detangle. Another reason I'm thinking of pulling it is it's now coming into summer here and her workouts aren't exactly light, and that extra hair makes her really hot.
I'm debating pulling her mane to make it shorter and thinner... I'm just very undecided... any opinions?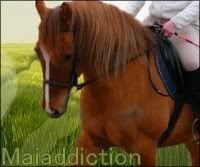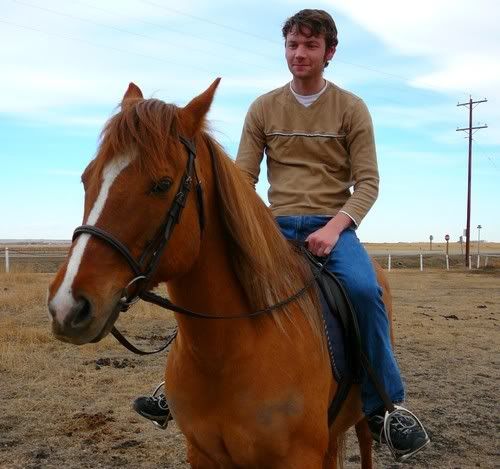 ---
The lovely images above provided by CVLC Photography cvlphotography.com
In my opinion ... i say pull it. Pulling it will help make it easy to comb out and it will help her neck breathe in heavy workouts. Defiently don't cut the mane ... cutting it makes the mane look very un-natural! Even if you don't like how the mane turns out after pulling it ... it will always grow back!
I really hope i was a help!
---
P.S. - Very pretty horse
and if you are the one in the third picture, then very nice position/ posture!!!
---
Thats a tuffie... I really like the long mane... She is so pretty. Is it possible to just pull a little of it? Maybe some of the underneath stuff and keep the long and pretties? I have personally never pulled a mane so I'm afraid I'm not much help
I just prefer the longer mane but you have to do what is right for the horse and your workouts...
I think go for it. If you do it properly it will look very nice. And your right about it being easier to manage!!!! She will probably be much more comfortable.
Trained
Join Date: Sep 2007
Location: Hatton Vale, QLD, Australia
Posts: 5,227
• Horses:
7
i understand your pain allie :) im debating whether or not to do jarreds mane because it is so think that it can part in the middle and still have a full mane on either side :roll:

ive decided to do it because it take forever just to get it so you can run a brush through it easily. i love jarreds mane but i hate grooming it :)
---
"I whisper but my horse doesnt listen...So I yell!!...He still doesnt listen"
NO!

It's a beautiful mane. There are some really great products out there that are long lasting. I use a product called Canter Mane and Tail. My draft gets really bad ringlets and this product works perfect. Cowboy Magic also works well but icky to put on. Canter is in a spray bottle.

Good luck on your choice though, very beautiful horse.
JDI I would suggest pulling it just to make it easier for you and still keep the natural look. If you're worried about making her uncomfortable you can always purchase a "humane pulling comb". You use it the same way except when going to pull you push a button andit cuts the hair. This doesn't make it look unnatural like cutting, but if done improperly can look less attractive compared ot regular pulling.
http://www.equine-world.co.uk/produc...%20Solo%20Comb
pulling it would definitely take care of the maintenance issue, but if you are in love with her mane...what about a running braid when you work her ??
---
kickshaw
Justin (qh/tb)
Boo (asb)
What breed is she? (and are you going to show)
I think she looks cute with it long but she would look cute with it short too
---
A good horse can never be a bad colour...