Roached Him! What do you think?
---
i got so sick of one of my geldings manes. it was so thin and wimpy, and hes a short stocky horse. it looked so funny. so i roached him. i like it, i think a little bit longer and i will be very happy with it! i think he has a nice neck for it. what do you guys think? keep it roached or let it grow?
Armbro Atlas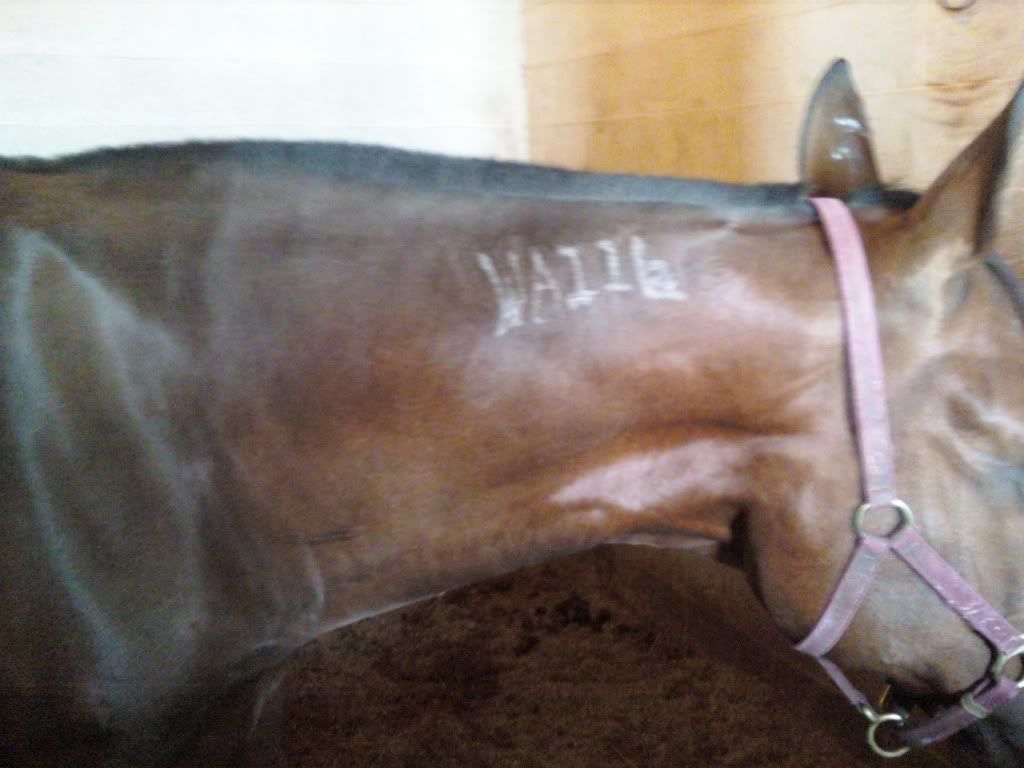 I really like it. I wanted to do that to my horse, but i think he has a funny neck. Haha
I really like it. Can you post more pictures of it? He has a good neck for a roached mane, I think. I say keep it roached :).
ill have to take more tomorrow, i snapped this one quick with my phone. i do think he has one heck of a neck for a gelding lol
Banned
Join Date: Dec 2008
Location: At my house, or stable, duh!(Michigan)
Posts: 2,479
• Horses:
3
I want to do that with my horse diamond, but then again his nmae keeps the flies off him enck:) It looks good on your horse!
He does have a good neck for it ;). I think it looks good and sometimes, roaching a mane will cause it to grow back in thicker. So you should save the "should I or shouldn't I keep it" question for later.
I like it - it suits him. It's really nice when the mane starts growing back, especially if you keep roaching it for a while; it's incredibly thick. I roached my guy years ago and then ended up keeping him in a Fjord roach
It's fun to play around with and I don't show so it doesn't matter. I'm going to try to post a picture from a few years ago for you to see. I'm new here and may end up messing it up since I don't know what I'm doing
omg flutter i loooooooooooooove that! it looks so good on him. thats about the length i like. Armbros mane is so thin, i was hoping this would help it out a bit too.
Thank you! I found if you keep roaching it down the first several months and then let it grow to shape any way you want - it's sooooo much thicker. It's also way too entertaining to play with. Hee hee
Both of those look so good I'm tempted to do Shiloh who has a very thin mane. Do you just use scissors?
---

"Until one has loved an animal, part of one's soul remains unawakened..."
- Anatole France