Roaching manes
---
I saw a picture of a draft with a roached mane and oddly enough, I actually kind of liked the way it looks. Is there any heath problems that you can get from roaching a horses mane? Also, why do they roach them or is just for looks?
nope, no health problems. you roach the mane for EQ and just cause you want to. sometimes it is done to get out of braiding the mane!
---
Jumping a horse = Getting wings!
Why live on the edge when you can jump off?- Greenwood Horse Trials Tee-Shirt
Definitely no health problems. Some people like the look, some have a rubbed or uneven mane that they want to grow back evenly.
I did it on Jubilee last year because when I first bought her, she had burrs in her mane and her previous owner decided to chop pieces of it out.
Anyway, here's what it looked like before and after (sorry the pics are ginormous):
before (awful):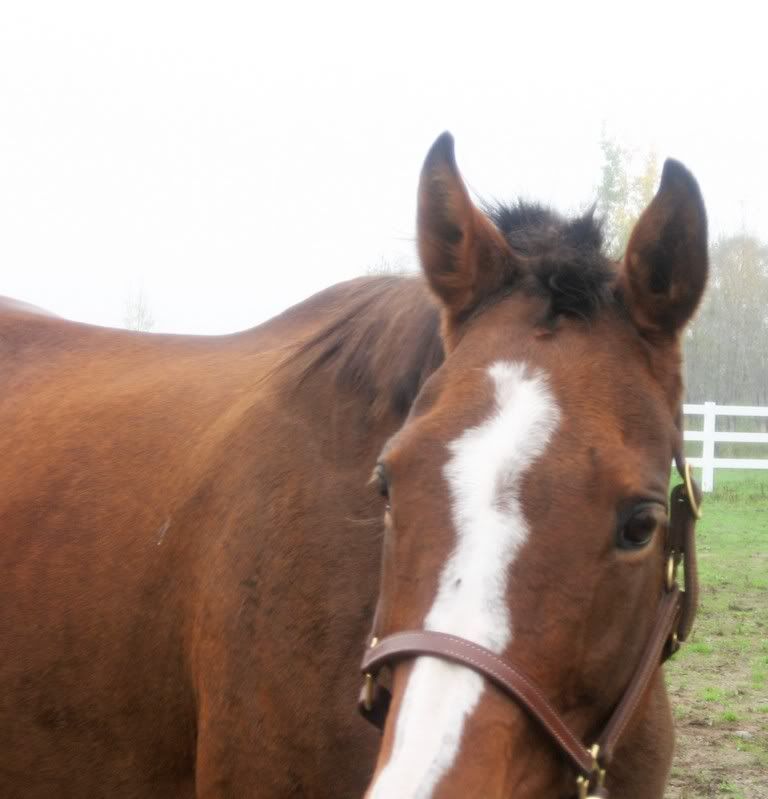 after (much neater):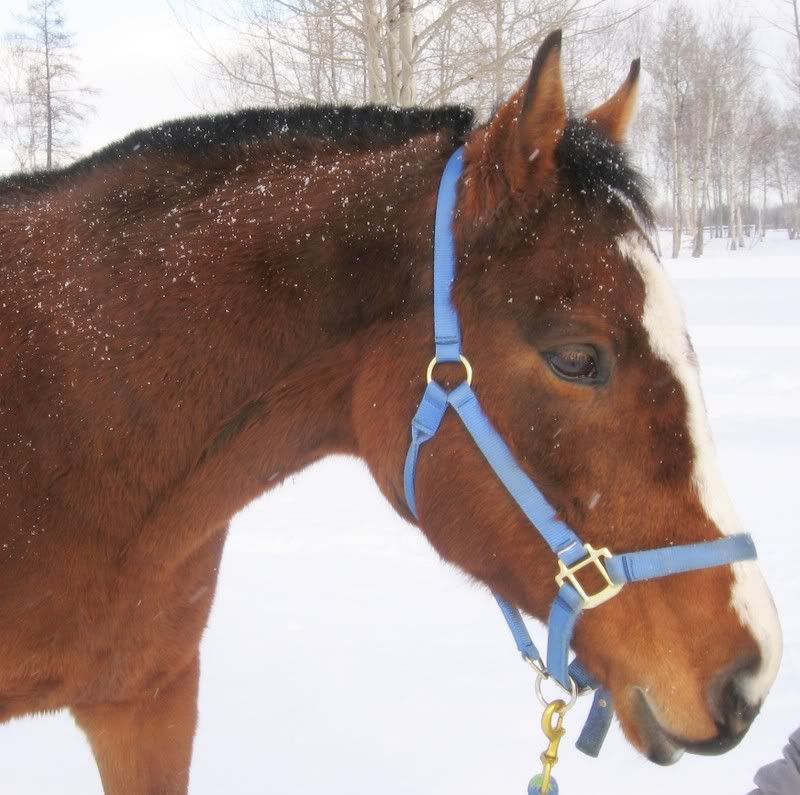 I'm personally not a fan of the roached look and prefer long manes or shorter, straight cuts. But that is just my personal preference. I think it can look very nice on some horses.
---
"'For I know the plans I have for you,' declares the Lord. 'Plans to prosper you and not to harm you, plans to give you a hope and a future'" ~ Jeremiah 29:11
I have to admit, the straight cut manes and tails drive me nuts. I just dont think they look right o.O. I suppose I should get used to them if I ever intend on showing but..meh =/.

Nice pictures though! Thank you for sharing =D
I normally roach my TB's mane because it is a pain to pull - it is super thick and he hates it being pulled, plus it grows back so so quickly. I also like the roached mane look on him.
some breeds roach for certain types of shows and sometimes just because they do not want to mess with the mane. It actually tends to make a thin necked horse look better. It makes their neck look bigger
---
You know how to make a miniature horse even smaller? Leave them in the dryer a little longer!
"Don't ever regret something that once made you smile"
Foal
Join Date: Jan 2009
Location: England...anywhere near a horse
Posts: 74
• Horses: 0
i don't really like roached manes but yeh i think some types of showing the mane has to be roached and it means you don't have to do anything with the mane.

fortunately i have Welsh ponies and palominos so no roached manes required because the manes and tails have to be left natural in showing.
Quote:
I roached one of my horses.
Awesome how did it turn out? Was it for a particular reason, or did you just want to see how it looked?
I like the longer roached mane, like the style on the second TB. They remind me of Trojan war horses for some reason. haha
I dont know if I would ever roach a mane, unless I had to, kind of like how JR did. I am more partial to the longer, flowing manes vs the short roached/pulled manes.
---
I have roached my Arab gelding's mane a few times, mostly because he rubs it so much during the summer. I think he looks good with a roached mane.
Some breeds, like App's and Mules, will roach manes because there isn't much there to begin with and it gives a cleaner look.
Others, like the Fjord's show the color of the mane when it's roached.
Similar Threads
Thread
Thread Starter
Forum
Replies
Last Post
manes and tails

Mathew

Horse Grooming

8

02-21-2009

12:05 PM

Manes?

wordstoasong

Horse Grooming

8

08-22-2008

12:27 PM

Pulling manes

TheStables

Horse Grooming

5

02-06-2008

10:28 AM

grrr manes!

horse_luver4e

Horse Grooming

7

12-03-2007

05:02 PM

Long vs. Pulled Manes

Taylor99

Horse Training

6

10-28-2007

10:58 AM