Thank you.
---
Eagles may soar but weasels don't get sucked into jet engines.
I roach my horse's mane but always leave his forelock- which is rather long.... I think he looks odd without it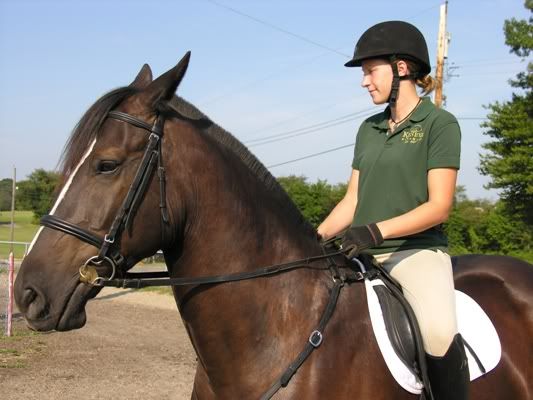 I ALWAYS leave the forelock. I think it looks funny with no forelock - Plus I show ASH and it is standard practice to roach but leave the forelock.
---
ya same here. I just don't see the point in roaching the forelock. To me it makes them look weird without it. I don't mean to offend anyone who roaches the forelock, its just my opinion.
---
I think it depends horse to horse anyway. There was a clyde/tb with a roached mane and forelock and he looked incredibly cute like that. I think my horse just has an abnormally large head that looks lost without it, which is why I keep it as long as possible too-- to hide some of his head :)
Honestly it can go both ways. My guy is a curly and sheds out his mane and tail, so he gets his mane and forelock roaches as it's pretty much roached already with him shedding... I prefer them both roached, however its always up to the owner.
It depends on the breed. Here in England it tends to be the mediumweight/heavyweight cobs that have the mane hogged and usually the forelock is taken off as well. I don't think I've ever seen one with the forelock left on.
---
Eagles may soar but weasels don't get sucked into jet engines.