I know it's not. But it's more specific than saying TB cause he is off the track
Posted via Mobile Device
So what is the best oil to add to thier feed? Corn or Veg and how much? 1/4 cup? Thanks!
I have heard that coconut oil or cocosoya oil is the best. I believe you start out with an 1/8 cup and can build up to 1/2 cup for hard keepers.
I feed my boy flax! it works wonders. grooming and bathing with the oils work as well! i'd say try anything if it's natural! see what works, i am sure it varies:)

good luck!
My pony hates grooming... so I go for a good balanced diet.
Good quality hay, that's high in protein, low in sugar.
And if needed, a feed from Dodson & Horrell.
And I aso give her some linseed oil. (I think that is the correct word for it...)
And only use color shampoos.
Vinegar?
---
Quote:
Apple cider vinegar after a bath is AMAZING!
Do you mean you put it on the horses or feed it to them? I assume its in the feed, but you never know, all the crazy stuff people do to their horses(no offense) ?????
Nutrition, nutrition, nutrition! None of mine are "regularly" groomed. They very rarely get a bath. There coats are purely the product of a diet that meets all of their needs.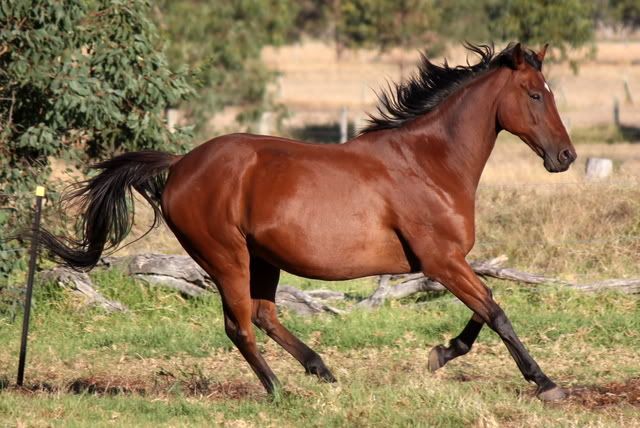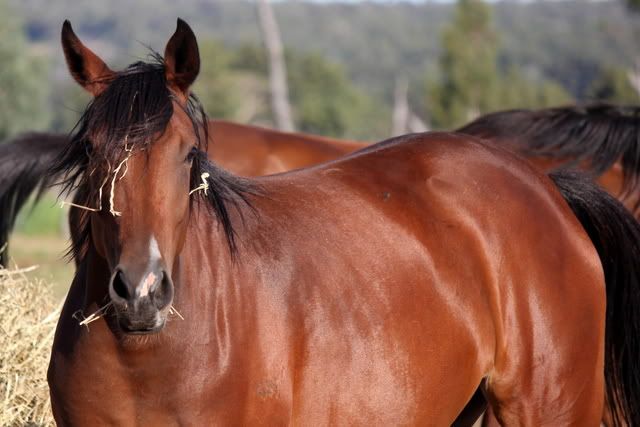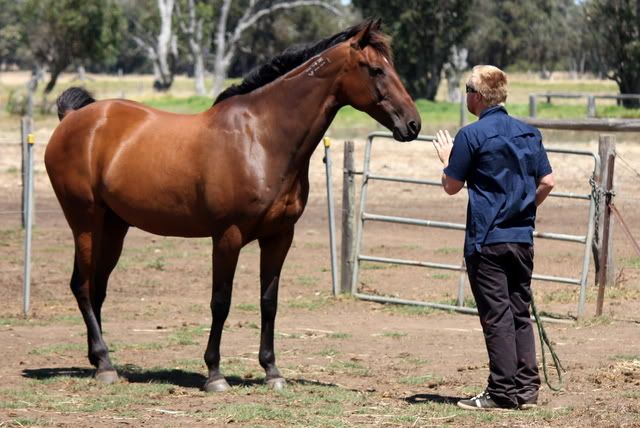 Even Rexy shines, which is not an easy thing for a grey horse to do!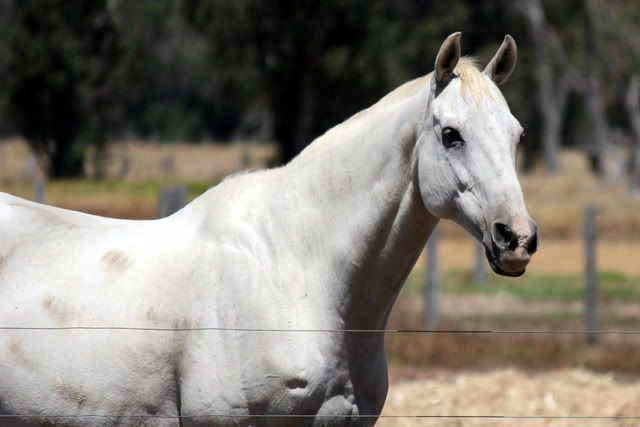 ---
Flirt-Hugo-Phoenix-Romance-Fanta-Nippa-Shiloh

Trojan 09.11.02 - 26.10.10 // Kody 01.09.89-25.06.12 // Rex 05.11.95-21.12.12

Rice bran pellets. I originally added this to the horse's diet to help with wieght gain but the change from his winter to summer coat is amazing. He is super smooth and shiny. This is a top dress additive but is limited to 8 cups per day, and, you would want to do a gradual buildup over a period of 4 weeks.
Rub rags and elbow grease. If horse is healthy and fed right, that is all that is needed.
---
Horses make me a better person.
It's been said a million times already but brush, brush, brush. Use a rubber curry (look up zoom groom) or a natural bristle brush. If you do bathe use a shampoo with natural based cleaners like coconut. Not harsh chemical cleaners. An oatmeal shampoo will keep the skin from getting dried out.
---
Riding: The art of keeping a horse between you and the ground. ~Author Unknown