Show Me Your Pretty Manes and Tails!
---
What do your horse's mane and tail look like?

How do you make it look pretty?

Do you have pics of a neat way to make your manes and tails look pretty?

Show Me!! :)
Love your avatar btw!
For Molly, before a show I band her mane so it stays to one side. I trim it to 4inches or so in length. At our first show together, I just left it down for her classes, but in the future I think I'll do hunter braids. Here's how I do her mane before a show to make it lay flat:
Everyday riding:
Her tail (just a french braid):
haha thanks! she was grazing beside our house and I saw that she had a clover there. I quickly got my camera and took a few shots. Then I edited it on Photoshop.

I like your horse tail BTW!
My show mare's mane is never longer than about 3"... nothin' fabulous about it. LOL. Her *tail* on the other hand, holy cow. She grows tail hair like no other.
I would say 300 days of the year it's in a nylon tail bag, though (the waterproof kind, *sigh* mares...).
The pasture puff gelding is the one who gets to have the nice long mane. However, I have no pictures of it unbraided that aren't almost 2 years old. His tail is alright but nothing great. It's usually up in a bag, too.
His tail, taken May of 09'.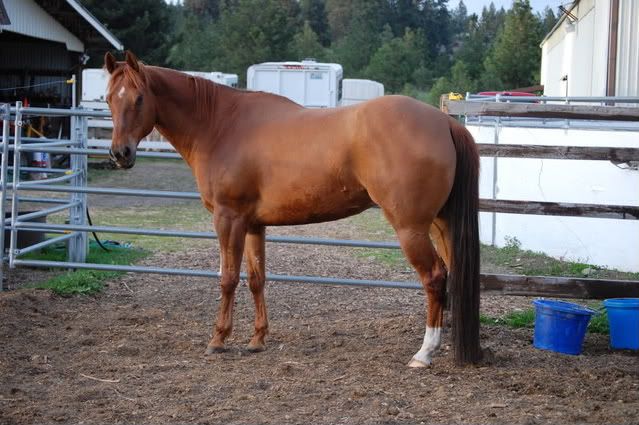 Mane, taken same day. It's a looot longer now, I really need to get new pics obviously!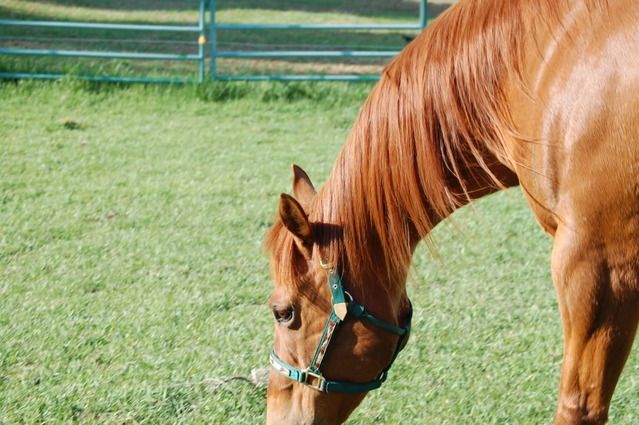 And for good measure, the mares very shot mane. :P