Wow, you think a good rugging system is lazy??? I guess you've never had to go out to your horse 3x a day because the weather keeps changing and you care enough to change his rugs so he is the right temperature... So far from lazy.

A clipped horse will need MORE rugs than a unclipped horse. He loses his natural method of insulation, and you have to replace that by piling on more rugs.

I keep my show horse, My ASH, rugged. His coat stays shiny, sleek and healthy. I will body clip my arab, because he sweats too much in winter. The arab will need an extra rug as opposed to my ASH, because he doesn't have hair!
---
i like 'em fuzzy
---
Carrie D Stover
Rowdy by nature....Cowgirl by heart
Quote:
I know I'm going to sound really mean, but are you really that lazy? Why let your horse get used to such warmth to where now he grows a coat if its 65 out? Instead of shaving him? That poor horse. My horse never wears a coat unless its below 40-30. That is what I would do if a short coat was important to me.
Um to quote you "juneau" or wat ur name is Im NOT lazy, i have pride im mare world class show mare, and waking up every morning to go unblanket them and drivng out there every night to blanket them is NOT lazy! and putting the lights on every night is NOT lazy.You must have a screwed up definition of what lazy is!
---
Sorry You Weren't Invited
AQHA Reserve Champion 2007
thats is not lazy i do that too
Wow I can't believe this post is still alive.
I don't think your doing anything wrong. Obviously your horses are very healthy to compete at that level and thats what works for you!
I use blankets, sheets, hoods, sleazy's the works on my horses as well. They still grow a winter coat but just not as much as they would without. My gelding loves his blankie! When its cold out there I can't get it on him fast enough! He is trying to find the head hole. lol! I have to have something on him in the summer because he will bleach completely out! He is a Dun and his dorsal stripe will completely disappear.
The body clipping issue: Here is your proof:
My gelding body clipped: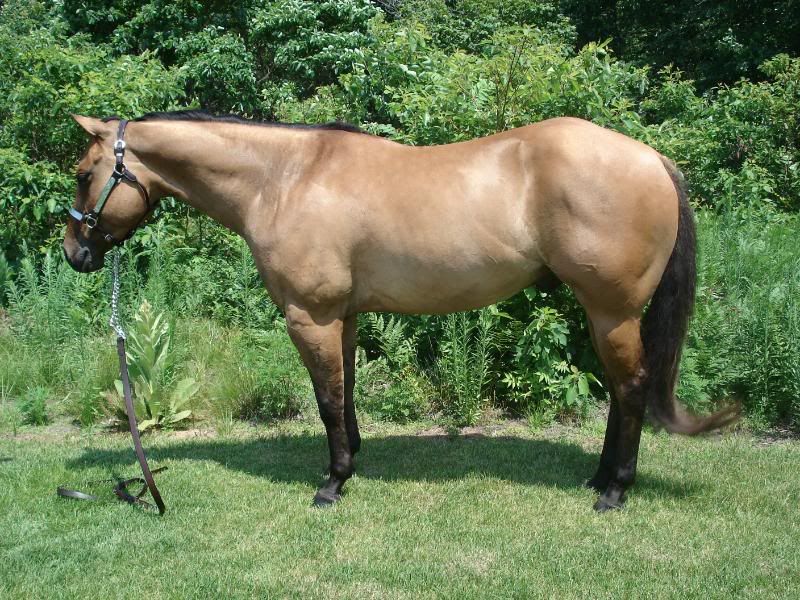 His Natural coat: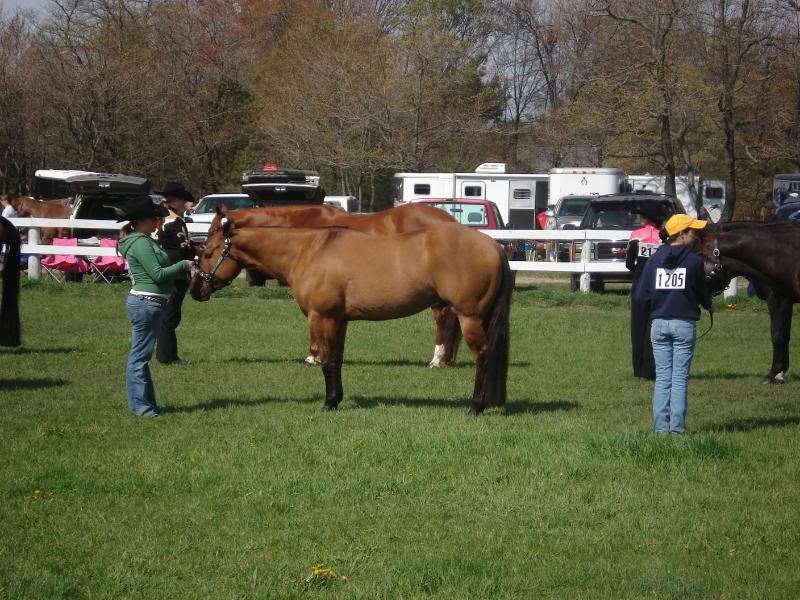 He is 2 different colors and when he is clipped you can't see any of his dun factor. Plus everything irritated his skin: Saddle, sheets, blankets ect. It made him extremely sensitive.
---
Quote:
Lol. We don't blanket or put anything on our horses at all...
I don't either and I'm in Michigan. Of course, I don't show him either.
What I usually do is if I have to wear a sweater outside I will sleezy and blaket my horse. He usually always has a blanket on all winter. We leave the lights on till 9pm so they don't get fuzzy. I want to say we don't blanket them if it's 70+ but I've never really checked. I know they don't have blankets when it's 75 though. If it's super cold at shows we'll leave their blanket on till the warm-up ring and while waiting for classes have a blanket over their butt or shoulders.
---
*+*Know Jumps Know Glory, No Jumps No Glory*+*