Summer Grooming Photos
---
My friend writes for Western Horse Review and is doing an article on Mane and Tail Protection at your own barn. Lucky Sable got to be the model, even although I'm not the best at braiding...I guess that proves the article...can do's for horse owners :)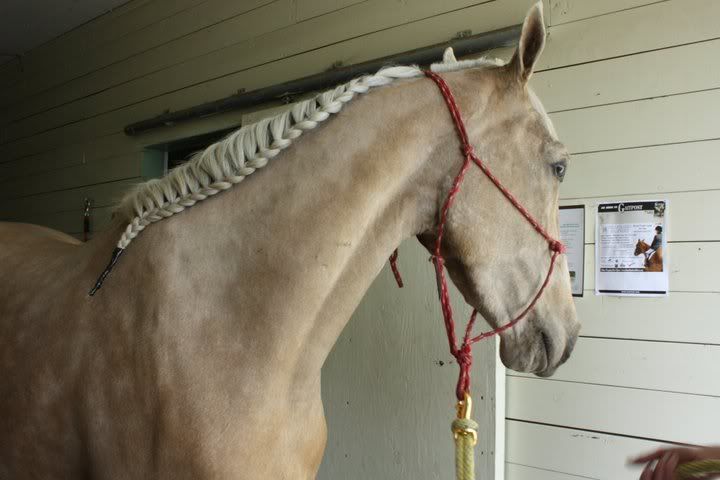 First Ever Mud Knot haha
i LOVE the colouring of your horse! so beautiful :)
and your braiding looks good too, haha!!
Green Broke
Join Date: Jun 2009
Location: Was in Ocala, Fl Now In West Union SC!
Posts: 3,175
• Horses:
1
looks good. :) Just a warning to yah, that as soon as that wrap gets wet his tail will be died purple. It's not very easy to get the color out.
---
My name is now my horses on a dor not my horse sonador
Looks great! Im planning on braiding Rodeo's mane again today
I'll have to check that out, it rained here all night and I am heading to the farm tomorrow as I am stuck in town today...crossing my fingers she doesn't have a purple tail!