Trim, roach or leave his mane?
---
Apollo is missing a chunk of his mane and it just looks stupid lol. I was going to wait for it to grow out, but I love playing with hair (I groom dogs and cut my guy friends' hair) and was thinking about trimming it so its even, or possibly even roaching it. His long mane combined with his thick fuzzy coat, is making his neck very hot and sweaty so it will help with that also...What would you do with it?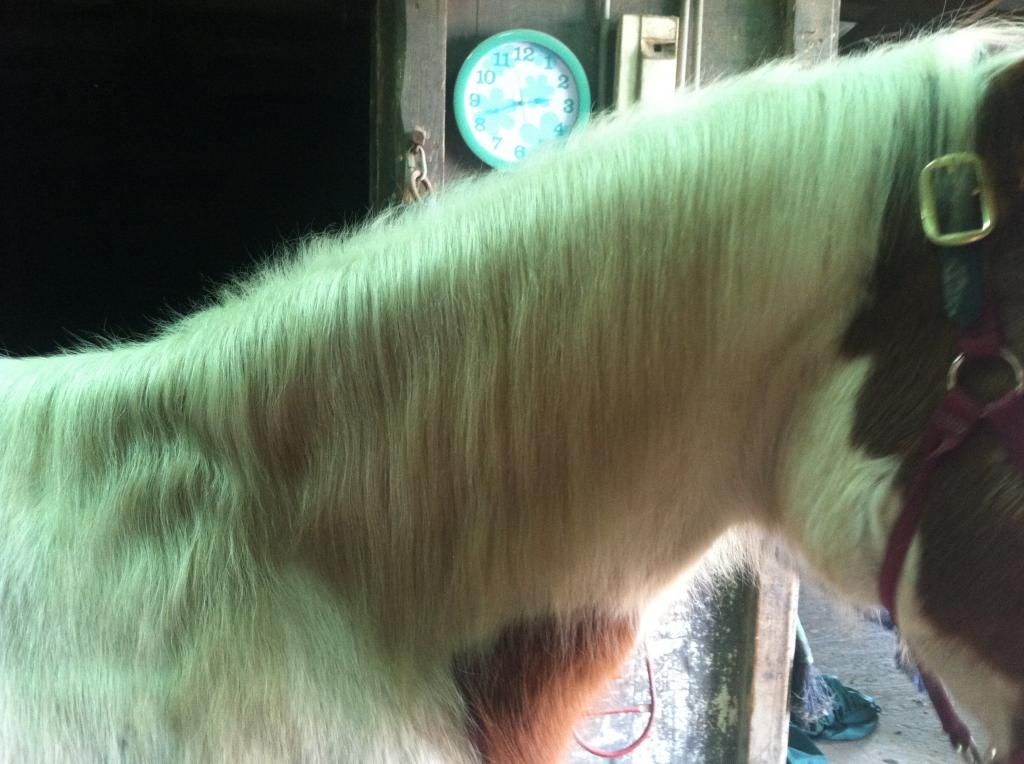 He also has like no forelock...thats actually some of his mane stuck under his halter making it look thicker than it really is lol his mane is actually sorrel like his tail, and he has a solid white mane.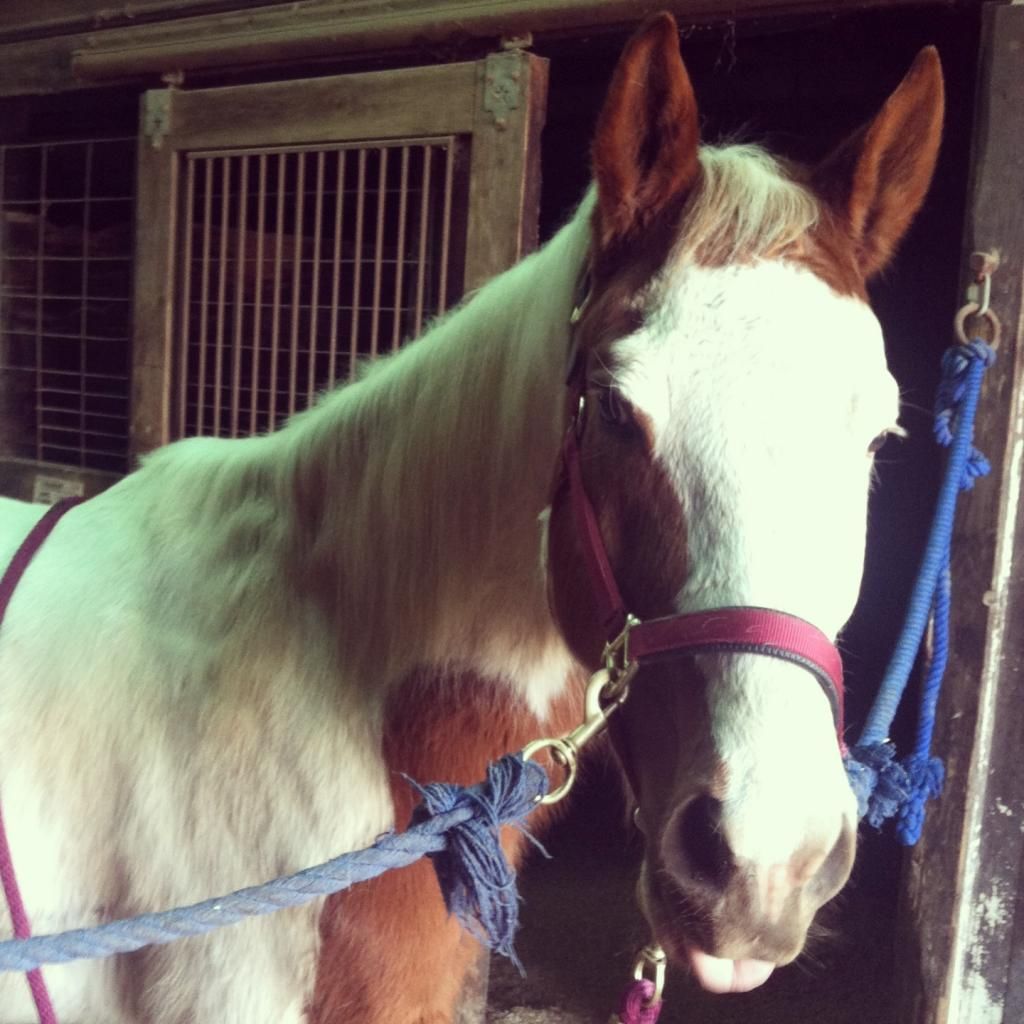 I don't think it looks bad, but I'm not a show person and my horse's mane is rather unkempt.
---
"Strength is the ability to use a muscle without tension"

Yearling
Join Date: Aug 2012
Location: On the golden coast of Michigan
Posts: 918
• Horses:
3
I barley noticed it, I would leave it. He'll need it for the summer.
---
For the wretched of the earth there is a flame that never dies.
Even the darkest night will end and the sun will rise.
I would leave it if I were you-- it isn't too bad at all. You should've seen a piece of my TWH's two-foot long mane after I left diamond braids in too long...
It's growing out pretty well now though.
One thing that should help your horse's mane grow out healthier and faster is some conditioner. I use a human leave-in conditioner, but anything without silicone will help a lot.
---
**I must not forget to thank the difficult horses, who made my life miserable, but who were better teachers than the well-behaved school horses who raised no problems.**

That's too nice of a main to start hackin on, IMO. If you're worried bout the look, braid or something.
Posted via Mobile Device
Leave it be, it doesn't look bad at all
Posted via Mobile Device
I actually really like the look of a roached mane, but since his mane is really not bad at all, you could probably just leave it. Maybe trim it to be even if it really bothers you. Also, he might not have enough time to grow it out for the summer, and he's going to need it most then. You can always roach it for next winter, ha ha.
I couldnt tell where the spot was at first either. I would leave it alone if I were you.
---
This is what happens when you have democrats in office
If it bothers you, you could pull it until it matches with the shorter part. I hate the look of a cut mane. When my mare rubbed a mohawk into her mane, I pulled some and cut the rest, but I made it appear to have been pulled by feathering it. I just gave her a complete mohawk instead of that small patch she had. Its growing out even now.

If you do cut it, just make it look feathered. The reason why I didn't pull the entire mane on my horse and cut the rest was because it was thin to begin with.

I liked the roach look as well.
---
And those who were seen dancing were thought to be insane by those who could not hear the music