This is why you we gloves and use a mane pulling comb to pull a mane!!
---
It hurts so bad!
Note to self: use gloves at least!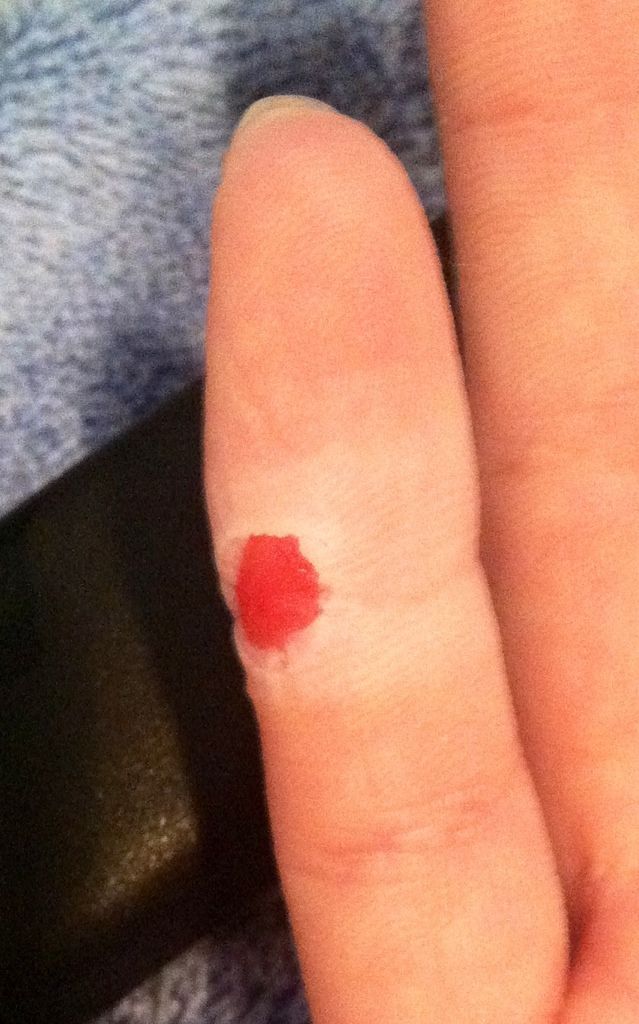 It looks way worse today then yesterday
Hoping it heals up fast cause I am grooming at a horse show all weekend and it will get super annoying if it doesn't heal up!
Showing
Join Date: Jun 2011
Location: Cariboo, British Columbia
Posts: 11,779
• Horses:
3
Been there, blistered that! Learnt the lesson. Guess you & me aren't cut out to be hand models, are we?
That's for sure! Whoo did that burn when I took my shower!!!
This mane was, still is insane! It's a shire/TB mare who has never had her mane pulled and it's in dreads and about 4 feet long and on both sides, and about a pillow size in thickness!
I got the one side taken care of yesterday and then looked down and was like oh that's not good!
Ouuuch size doesnt matter when it comes to a cut, i bet that thing stings!
I always wrap my fingers in black tape when I pull manes. Hate blisters...
I got those all over last spring when I did Molly's. I found it easier to use my hand than the comb, especially with a mare who would fling her head everywhere when she saw the comb coming, and didn't notice the giant blisters until I put her away. It hurts, that's for sure!
Ouch. That is why I like my horses. My haflinger is shown with a long natural mane and so is my mini.
---
Pretty words are not always true and true words are not always pretty.
My treasurers do not twinkle or glitter, they neigh in the night and glow in the sun
If it makes you feel any better, my 3 yr old says I have "rock hands" from all my blisters calousing over:)
---
"Just because I don't do things your way, doesn't mean I don't have a clue
"
Ooh ouch!
been there with manes! Why I invested £2 in a mane comb haha
My hands are gradually becoming as tough as my Dads-a joiner/labourer- and I have proper man shaped hands already
good for gripping ropes and reins, not good when looking for pretty rings etc for prom!
Worst burn I got was from a nylon lunge line... 1" burn across my forefinger, 3" burn across palm couldn't hold a pen for like 3 days (difficult to explain at school why my writing suddenly turned all spidery) and never lunged without gloves since!!
If you need to protect it, put a normal plaster on it and cover it with duct tape/whatevers closest to hand. Just use 2 little strips each side of the joint so you still have movement :)
---
We lose ourselves in the things we love, we find ourselves there too ~Kristen Martz
That happened to me too when I was using a cheaters comb to shorten Suzie's. All I can say is oww! And of course when it happened to me, it bled like the mississippi river and my trainer was having a heart attack!