backs
---
i have a thb gelding, and he doesnt have the strongest looking bak how can i make it strong and thick looking?
Are you saying that he is narrow by his spine or that his back is long and looks weak because of it's length? It would be so much easier to get an idea of what you are talking about if you could post a picture or 2 of him.
Ok, here are some pictures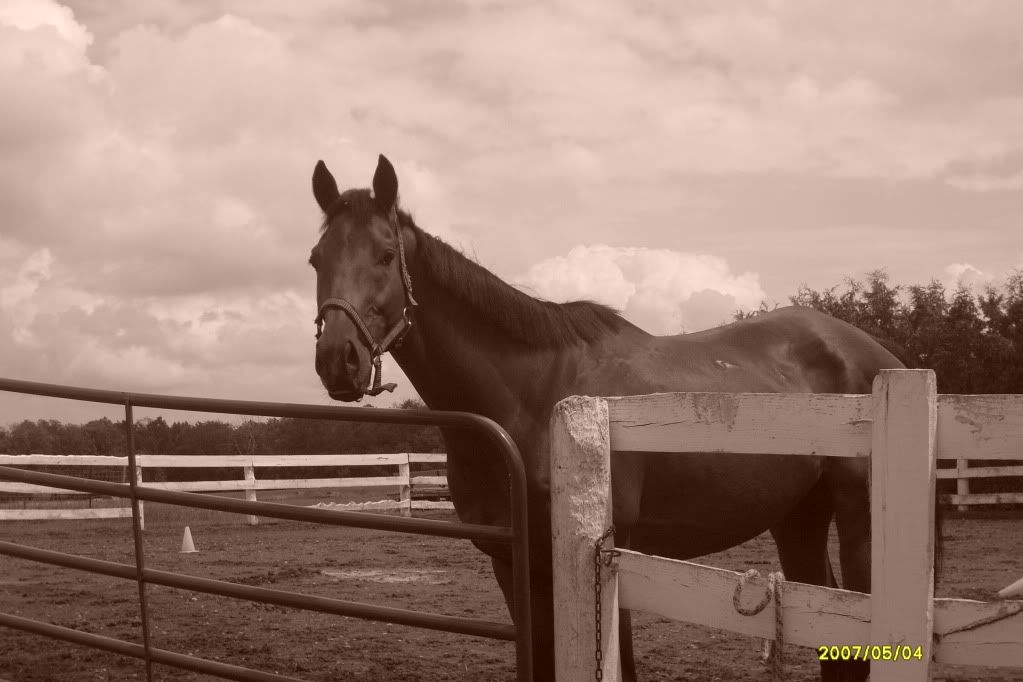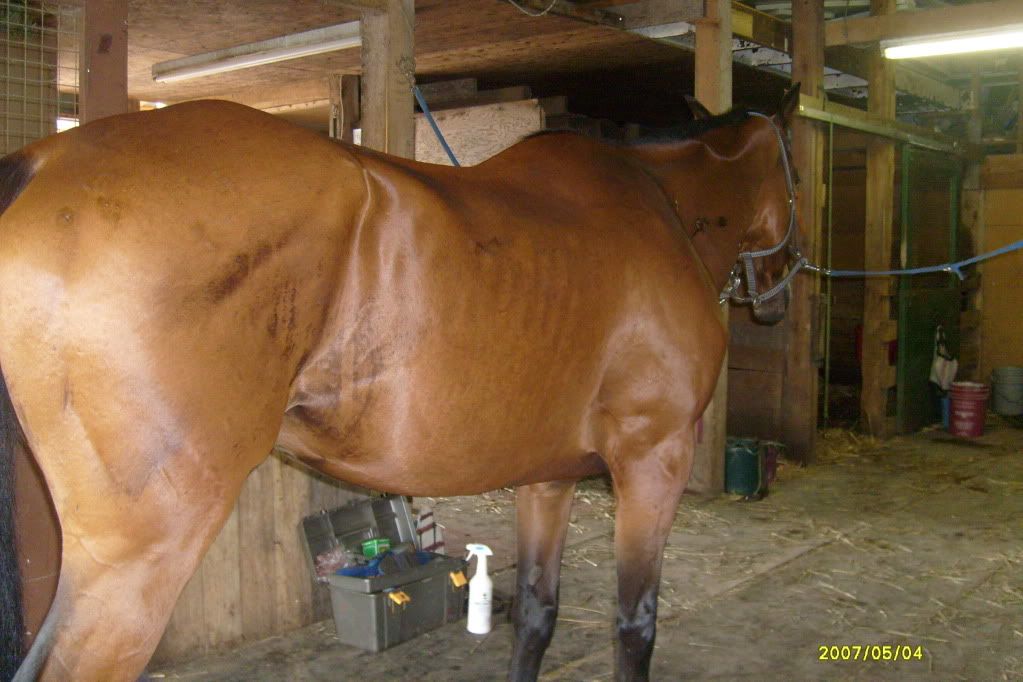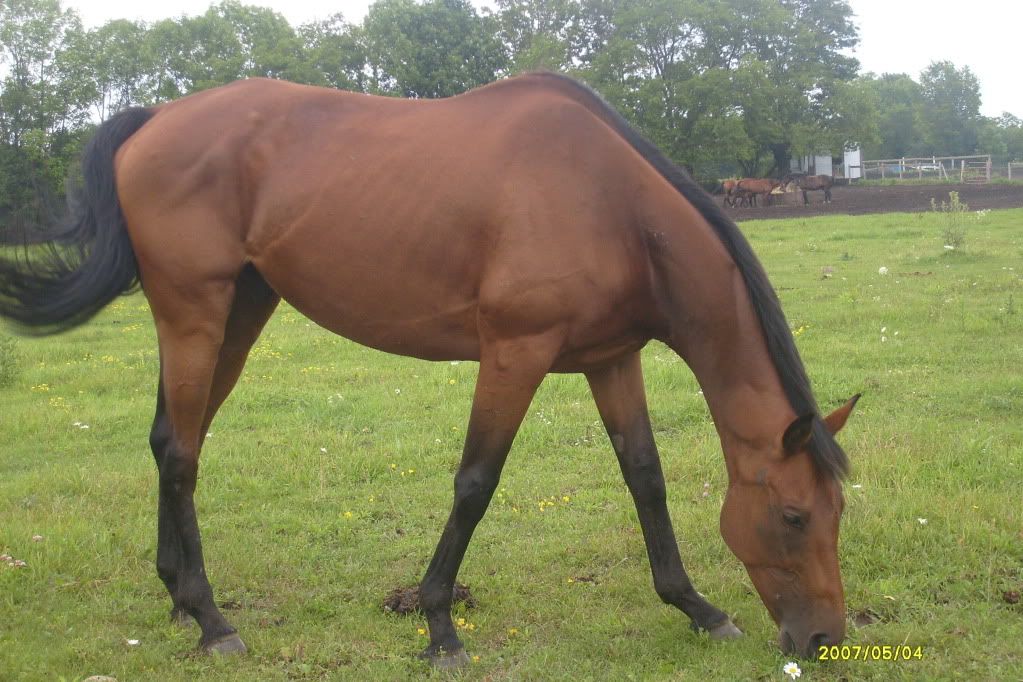 Ah, he is lacking muscle. Lots and lots of long and low work and doing some trot and walk work up and down hills will help. However, with him being a TB, he is naturally going to be a bit more narrow and will never have that thick QH looking back. Probably one of the english riding members here can suggest a way to maybe work him in side reins to help (not sure if I have that right though, I've never used them).
okay thank you very much yes i jus got him i hae rode him for bout a week now but i guess i have to give it time eh? but yes he needs alot more muscle. and work, there are alot of hills good hills where i ride soo ill do alot of work on those jus walk trot. umm ill do that as a warm up before i do the hard work. and maybe for a cool down. Do you think that would work?
If you are doing the hills correctly, they would likely be enough work for one ride without an actual workout too. If it was me, and it depends on how often you ride, I would do hill work with him probably 3 days a week if you ride every day. If you don't ride that often, maybe every 3rd time you do ride or so should work.