Trained
Join Date: Sep 2007
Location: Hatton Vale, QLD, Australia
Posts: 5,227
• Horses:
7
the beginning of another journey...new warmblood :)
---
yesterday we decided that the other horse who is owned by the guy that had my mare, needs saving too :)
he is nowhere near what my mare was like as we have been feeding him on the sly for ages, but he comes more 'emotionally scarred' unfortunately. having said that, he is still a lovely fella. hes a warmblood and it about 17hh - ish :) havent measured exactly yet. he is 8 years old and was broken in when he was 5. since then he has only had about 8 months in work due to a) the farrier trimming his feet too short one time and b) his owner just never felt the need to keep working him so i know we are going to have our hands full with him but oh well :) he also has the stupid habit of pointing his bum at you. doesnt kick but hes a whole lot of horse and its a bit intimidating lol
[img]
[/img]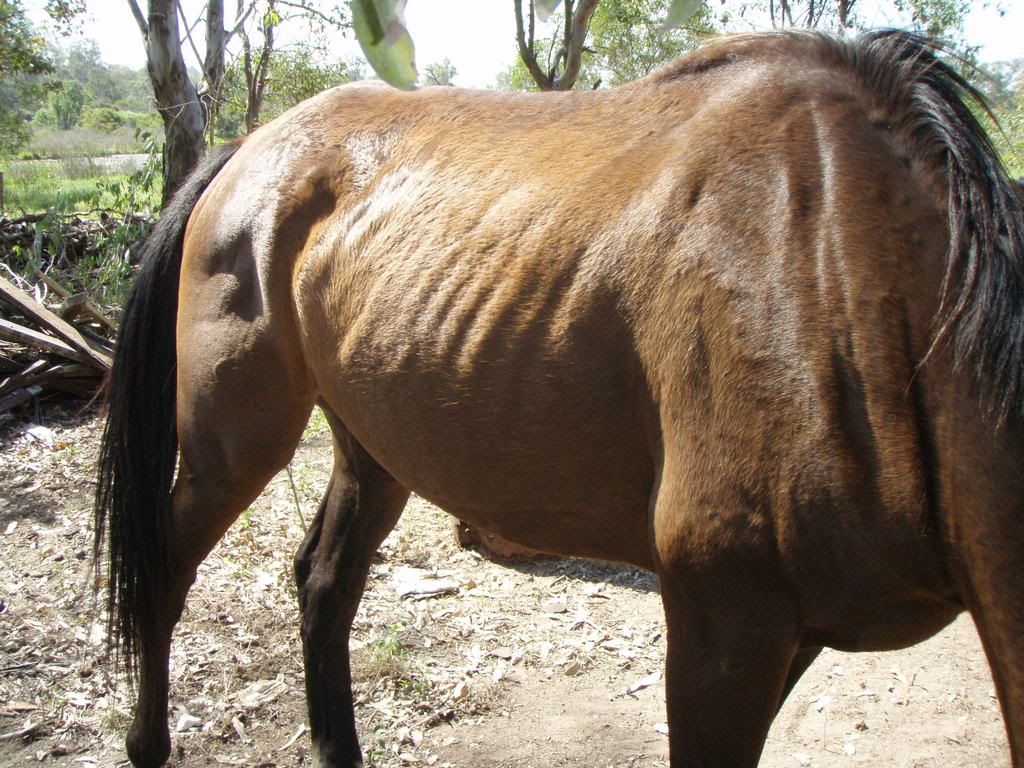 [img]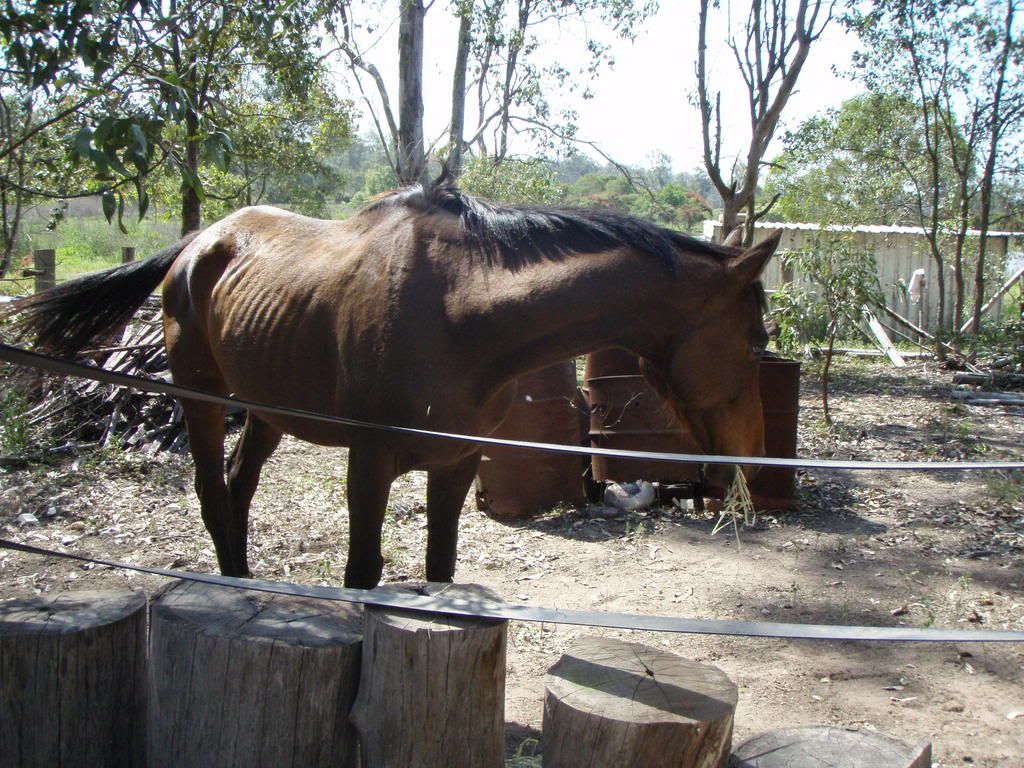 i wasnt really up for such a handful at the moment but he is so sweet (in some ways) and now there are no more horses that arent being looked after at our agistment so that makes me happy :)
will keep everyone updated as i always do :)[/img]
---
"I whisper but my horse doesnt listen...So I yell!!...He still doesnt listen"