Big Shed Blew Down
---
Scary! One big wind from the south and woosh! Down went the shed in the mare's pen!
They are moved to a different corral now until this is cleaned up since there is tin and nails everywhere.
Here's the front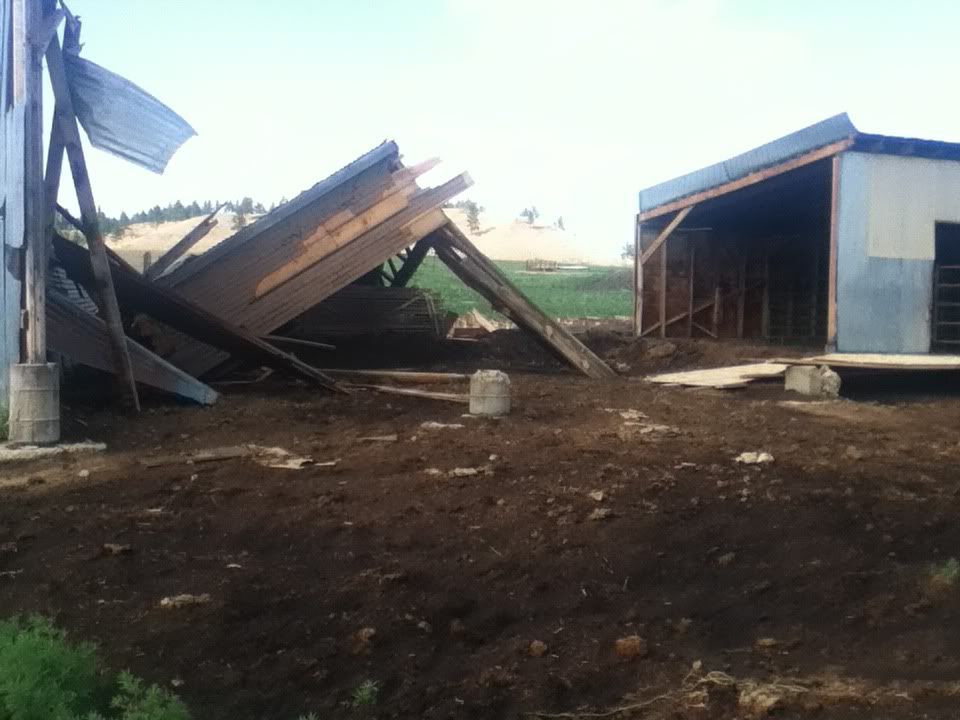 Side
Backside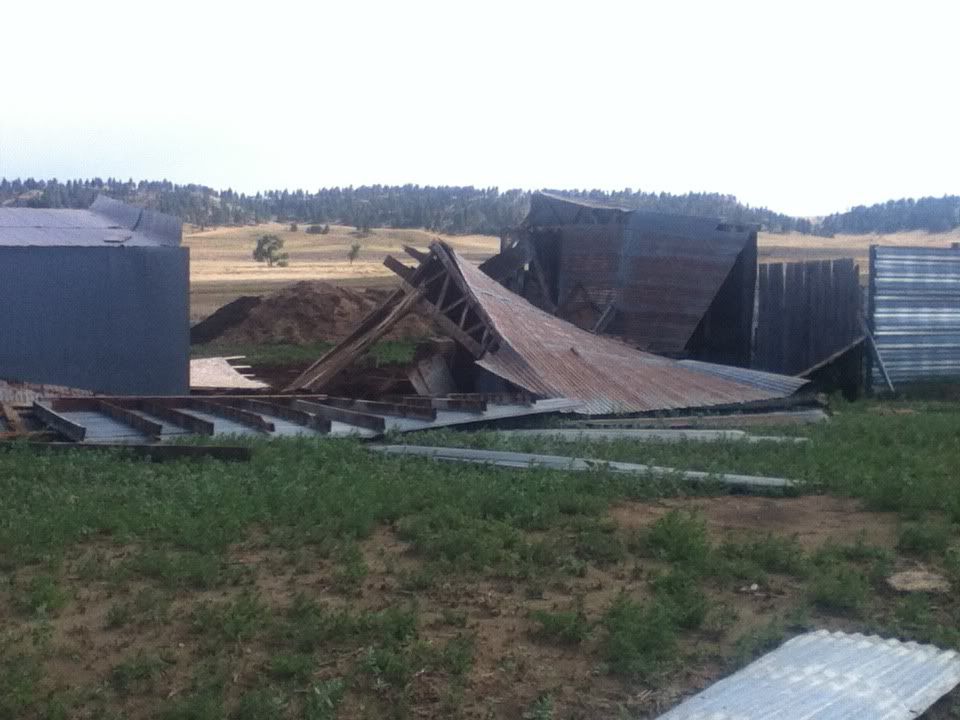 Green Broke
Join Date: Jan 2010
Location: south of nowhere, north of nothing
Posts: 4,643
• Horses:
6
Dang! glad they werent under there when it happened.