Does she looks like she has gained weight?
---
I was just wondering if anybody else can tell. I have really been trying to get weight on Dreamer since we got her.
What do you think?
Before..when we brought her home.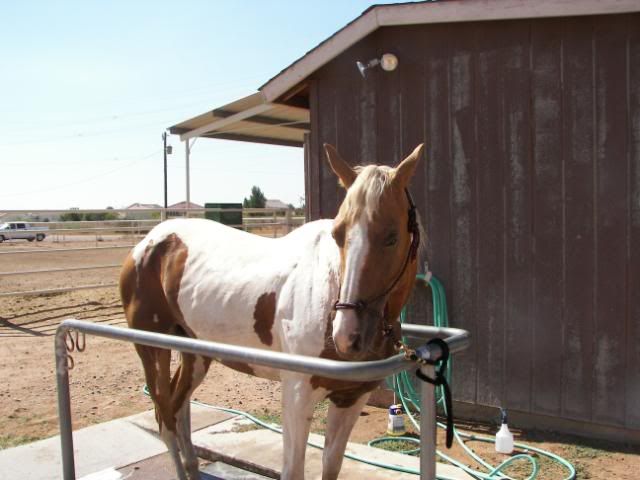 This was taken today.
I thought I had identical photos in the same spot...sorry. Hopefully you can tell a difference.[/img]
Banned
Join Date: Jul 2008
Location: Oklahoma where the wind comes sweeping down the plains...
Posts: 752
• Horses:
9
Yeah, she definately has. I cant really see the hips on the 2nd pic, but her ribs look like they're being covered :)
Definite improvement. Keep it up! :)
She looks better, nice job! :)
---
Ride more, worry less.
good thing that ur her new mom!!! she will be a lot happier, not to mention healthier. keep up the good work.