Feeds for weight gain
---
Just wondering if anybody has any suggestions for feeds to put weight on, esp for older horses. my girl Penny has dropped a bit of weight due to winter and i'm finding it hard to get it back on her.
She is turned out 24/7 and rugged (along with the wooliest coat i've ever seen, lol
) and is currently fed 1 biscuit of hay in the morning (i'm changing that to 2) and a mix of lucerne chaff/ oaten chaff/ bran and rice bran pellets for older horses in the evening.
I've read that wheat pollard was good for putting on condition, but just wanted to know if you guys knew more about it or had some other suggestions.
Thanks
I think foods high in protein are good for putting weight on. There are a number of different feeds that contain high levels of protein so you'll have to ask around your area to find what is stocked and what other people recomend. You probably dont have mitavite products over there so I wont be much help, but Ive heard Copra is good (if they have that over there), and also lupins, but they can have a fizzy effect on most horses.
Also, obviously, foods with a high oil/ fat content. You just need to read the nutritional info on different products to find one that will suit your horse.
Beet pulp is really good! :)
---
3 barrels , 2 hearts & 1 passion
nutrina safe choice senior will do the trick with some wieght gain supplements
---
Courtney Foust
We feed Cocoa the following (twice a day) and it has done wonders for her:
Textured Rice Bran from Triple Crown
Triple Crown Senior
Alfalfa cubes (about 5 to 10 cubes)
We soak it all in warm water & break up the cubes too until the entire thing is like oatmeal.
She went from this: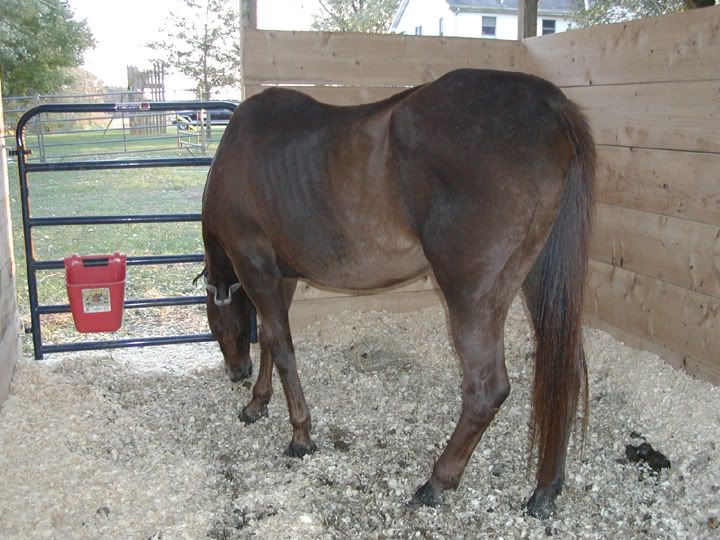 to this: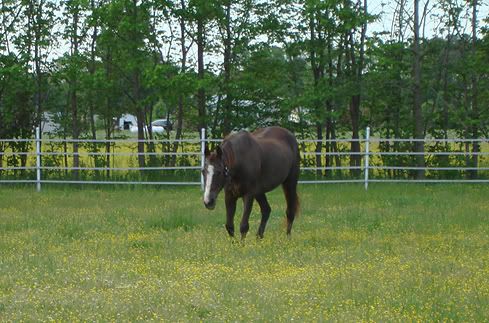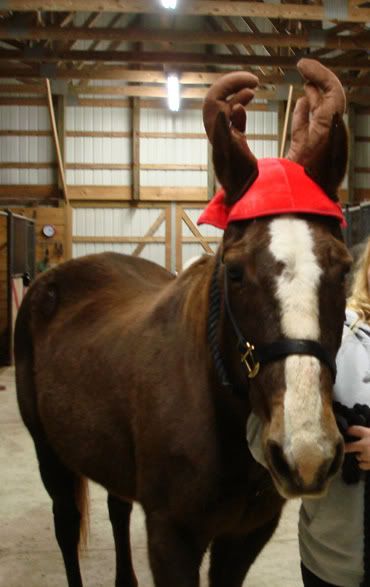 in a few short months.
---
Cocoa - 32 yr old QH, Cherokee - 8 yr old TWH & Toby - 16 yr old QH
R.I.P. Cocoa 4/13/78 - 2/9/11
Cocoa is looking good! :)
---
3 barrels , 2 hearts & 1 passion
I feel like such a tool. I just realized the OP is Australian like me, Im sorry I was thinking you were in the States.
If you find that after some time of feeding her higher quality food and it doesnt do anything maybe you should contact a Vet and do some blood work to see if she is lacking something. Im not sure what the horse was lacking, but some members in our 4-H group had the same probalem and found something that the horse was lacking and he started putting weight back on. Also horse apples tell you if she is properly digesting her food... This is just another approch to look at. Good Luck
---

It's not the will to win, but the will to prepare to win that makes the difference.
- Paul "Bear" Bryant (Former college football coach)
Quote:
Originally Posted by WalkTrotCanterGallop
nutrina safe choice senior will do the trick with some wieght gain supplements
Amen and add a few treats to it as well.
Thanks guys! she's getting a ricebran product for older horses called nutririce Veteran, if anyone's heard of it, and my feed supplier suggested wheat pollard, so I'll try her on that for a while and increase her quantity of hay.
atm she looks like kim_angels' Cocoa, so she's not REALLY bad, but she should be better. Her front teeth are pretty bad, so in the winter she finds it hard to get at what little grass there is, but fortunately the dentist said her back teeth are in pretty good shape and that's what counts.