Fungus on Leg?!
---
Last Friday I went to my DC's house and (of course) I hung out with Mudpie... On Saturday morning I noticed that he had some sort of fungus on his inner left lower leg (it was almost dark when I got there Friday night so I didn't notice it until the morning). :\ I'm not sure exactly what it is, but she's treating it with Betadine and Vetericyn. Is it rain rot...?
The leg was shaved in November to treat the injuries he sustained, so that is why it's, well, shaved! xD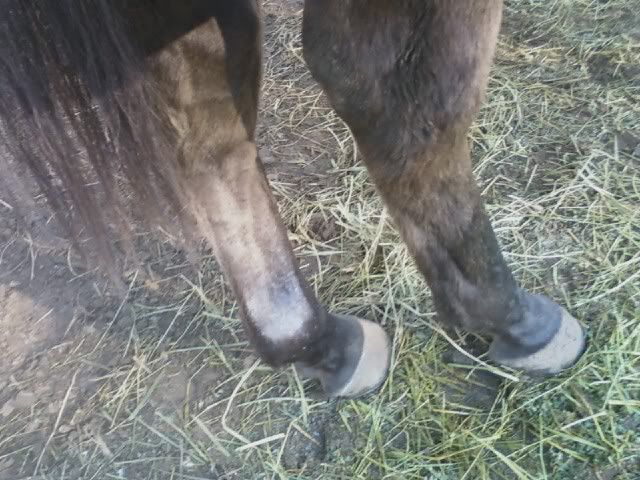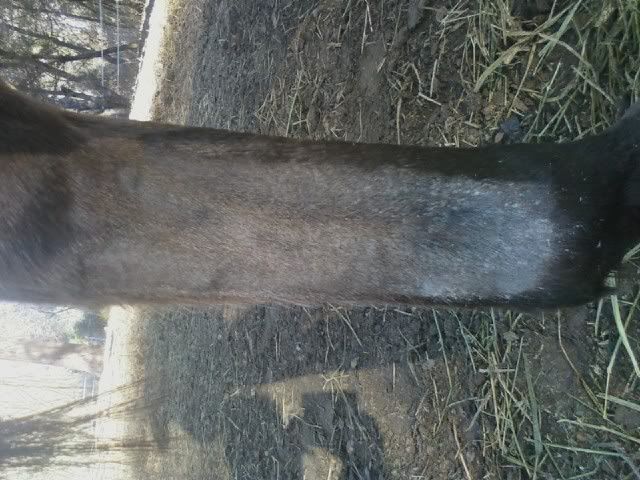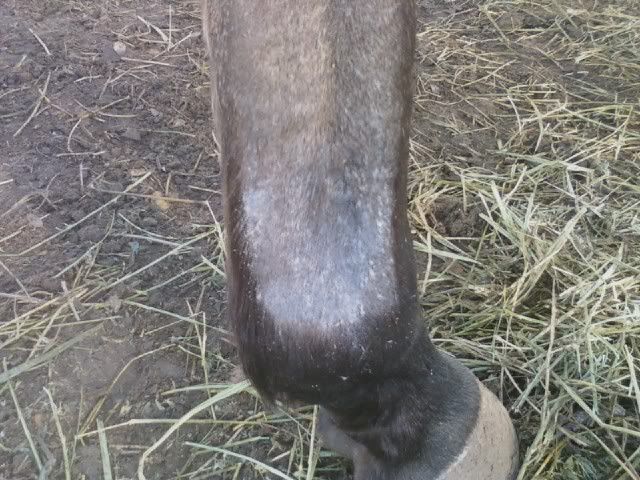 What do you think??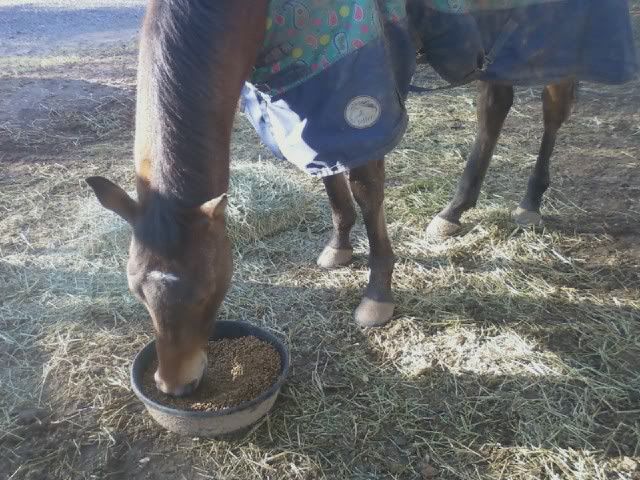 This is just him eating his breakfast and has no particular significance.
Thanks!!!
---
The hills were bathed in moonlight, the shadows not so stark;
Silver light reflected off his brown hide as he held me in the dark
– I love you, Mudpie!