Green Broke
Join Date: May 2009
Location: Winnipeg, Manitoba, Canada
Posts: 4,510
• Horses:
2
God I hate people...
---
*sighs* So I went to my grandpa's yesterday and found a delightful surprise. Apparently, the neighbours (who can't even take care of the pony they ALREADY have) went and bought a wild untrained weanling. Which is now a year old and has been at my grandpa's since Christmas because their fencing is garbage, and they're complete buffoons who couldn't wrangle a ROCK. They tried taking her home once, it resulted in a broken halter and a pony no further then it was before. I couldn't even get near her, and her feet are enough to make you sick. They don't bother getting farriers out. I've told them again and again and AGAIN, and they always say "Yep, we will!" and never do.
So what would you do? She's completely wild, so getting her trimmed would likely involve having to hogtie her on the ground. I simply don't have time and resources to be driving an hour to my grandpa's every day to get her tamed. We're considering asking them to surrender her to us, but I highly doubt that will happen and I just can't pay money for a horse who's soundness is so questionable. I thought about telling them I'd train her for payment, but I feel like it's futile since they won't get a farrier out ANYWAY. Maybe I can make it a stipulation? I don't even know. It just makes me sick that anyone can proclaim to love animals and then do this. It's not like they don't know - we TOLD them how Blossom was seperating her hoof wall and had severe thrush. And they did nothing. I don't even know if she's sound anymore, I highly doubt it, I haven't seen her in about a year.
Any comments? Animal control won't do a **** thing since she has food and water.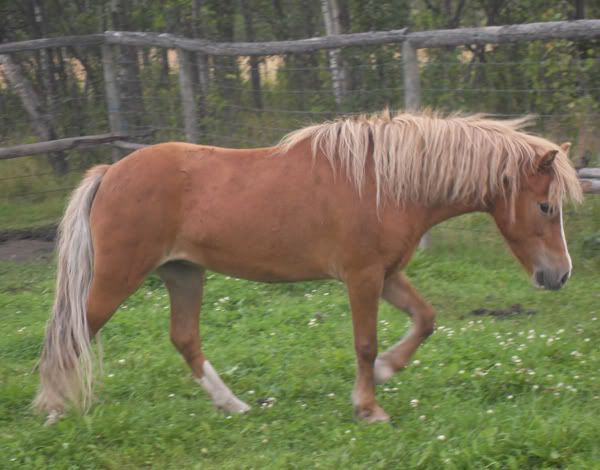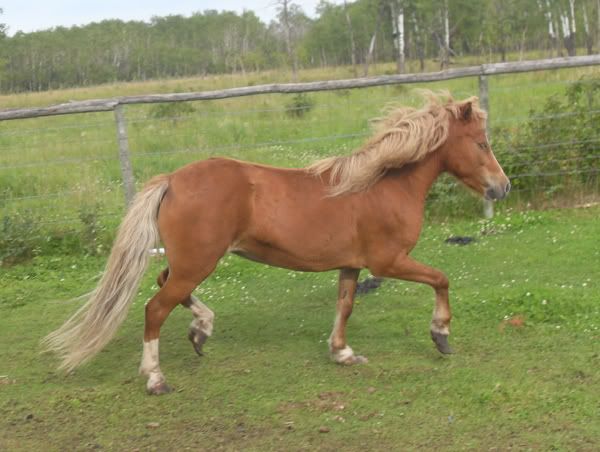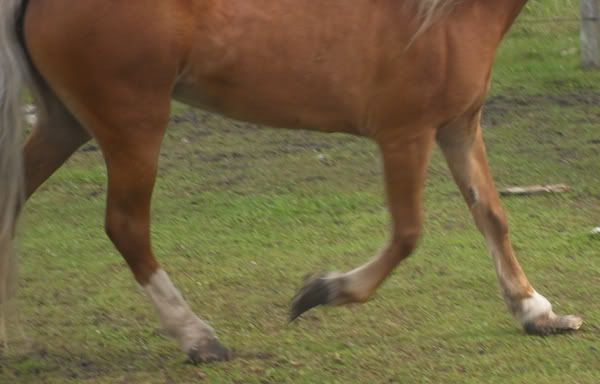 Also, a video. With full commentary on the situation: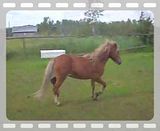 ---
Quote:
I hope God tells her to smash her computer with a sledgehammer.
What a heart breaker! And, what a precarious position you are in! Yes, those feet look terrible. I would recommend to them some local farriers. Like literally bring them phone numbers. Offer what you can - but they probably are too ignorant to understand how to take care of a horse. My heart is saying, "Get that horse out of that situation!" If I were you, I probably would be adopting a horse. Maybe they should look to raising goats instead of horses. Good luck!
God bless you. All I can do on this end is say a prayer that you can be successful with stubborn clueless owners.
All I can say is, at least she looks well fed. Unfortunately there is really nothing you can do beyond what you have already done. Maybe nag your granddad until
he
does something. I hate people like that too
---

"Until one has loved an animal, part of one's soul remains unawakened..."
- Anatole France
TURN THEM IN!!that is so mean and cruel to do that to an animal. I do not blame you for not wanting a horse thats soundness is so questionable! I would go with your instinct and ask them to surrender her? or have her feet done!
Good Luck!
I have no advice other than calling the humane society.
That is heart breaking. Surprise to him/her move so well despite its feet. Bless your heart for wanting to try to do something with him/her. I would try calling the local SPCA or humain society. This poor animal might have food and water, but the shape of it's feet I would think should be enough to get the horse in a better home.

If those people are THAT stupid, I would take it in my own hands. Go over to their place with a list of farriers and explain what the outcome of this lack of hoof care really means, make sure to let them know that if you see the ponies feet havent been done in the next 2-3 weeks, you will be calling local authorities for animal abuse(even tho realistically nothing can really be done, use the scare tactic). Explain to them you are willing to take the pony in for free so it can actually get cared for because they are obviously to green to care for it and see what they say.

Essentially it comes down to giving them 2 options. I don't what else to tell you because I dont know those neighbors. I know anyone like the ones we used to have would not give you the option of giving them a threat. Our old neighbors were psychos and it would have meant we were putting ourselves at risk of finding stuff on fire, or stolen etc etc.

Again, good for you for trying so hard to try to make a difference. I wish more people like you were around.
Green Broke
Join Date: May 2009
Location: Winnipeg, Manitoba, Canada
Posts: 4,510
• Horses:
2
Local authorities can't do a thing unless the animal is in obvious distress, and no food and water is found on the property. It's simply the way the law is. In ways I understand, they don't have the resources to pick up every horse who's idiot owner neglects it's feet.
Anyway, I have a small update, which isn't a good one. However, I'm hoping it will help me convince them.
My friend's mom is the one who did the farrier work for us back when I kept my horses at my grandpa's, and they'd bring their pony over (Blossom). After I left a couple years ago, they stopped calling her. When me and Shay-la saw her, she had elf toes and severe thrush. Shay-la fixed her up best she could and told them they MUST call Sylvie out regularly.
They didn't listen. So I talked to my friend tonight and asked some questions. I feel even sicker now. They called Sylvie sometime in winter because Blossom went down and wouldn't get up. I have NO idea of the exact specifics, but Sonja's exact words were "her bones were coming through her feet." Sylvie managed to fix her up and get her on her feet, however, dead lame. They called again and said she was down and Sylvie told them to put her to sleep. They refused.
So I now have NO idea if the original pony is even still alive. Last Sonja heard they were looking for a special farrier? However, they didn't even have money to pay for a basic TRIM. So them paying me to train her is out.
It sickens me that a pony had to be the result of this, but I'm hoping I can use it in my arguement to take the pony I posted away. They've SEEN what will happen, and cannot train her or afford proper care for her, so let's keep our fingers crossed?
My grandpa cannot do anything. His legs are so bad, he can't even walk to the paddock to see the pony. The neighbours have been handling all the "care". He wants it gone though, because it's living in the cow chute which needs to be used in October when the cows leave.
I'll keep you guys updated.
---
Quote:
I hope God tells her to smash her computer with a sledgehammer.
Green Broke
Join Date: Aug 2009
Location: Vancouver, British Columbia
Posts: 2,808
• Horses:
2
oh my gosh that is so sad. The little guy I took in was neglected but no where near to that extent. Don't you wish you could just take them all in. I know my cousin certainly tries. Please keep us posted on this little guy.
Am I understanding correctly that the pony is on your grandfather's property? Are they boarding it there, or did it escape and wind up there? If the pony is there without your grandfather's permission, you may be able to charge the neighbor for board. Some cattle got loose and were running around on the roads where I live. I ran them into our pasture to get them off the road. Didn't know for sure at the time who's they were. Called the County Sheriff after a few days because no one came by to claim them. Turns out someone from the Big City thought it would be cool to say he owned cattle and had leased a pasture and turned the cattle loose. He wasn't coming out to check on them but every couple of months or so. Sheriff's deputy made him pony up with some cash for my troubles (and I had plenty!) Deputy told the guy if he didn't pay me for board and damages the cattle would go to auction.
The reason I said I had plenty of trouble with them, is that once I allowed them on my property, their care became MY responsibility. They tore down fences that had to be repaired and completely destroyed my vegetable garden and strawberry patch. (Dangit!) If winter had come I would have been responsible for feeding them, too. Fortunately, it was late spring and I had plenty of pasture and water to hold them for the length of time they were there.
You might check with the local authorities to see what your rights and responsibilities are. Best case scenario, you can force the neighbor to take responsibility and proper care of the pony. Worst case (for your grandfather, anyway) would be that he could be held responsible since the pony is on his property.
---
Plain Old Dee, horses Dancer and Rain
I believe in dragons, unicorns, good men and other mythical creatures!